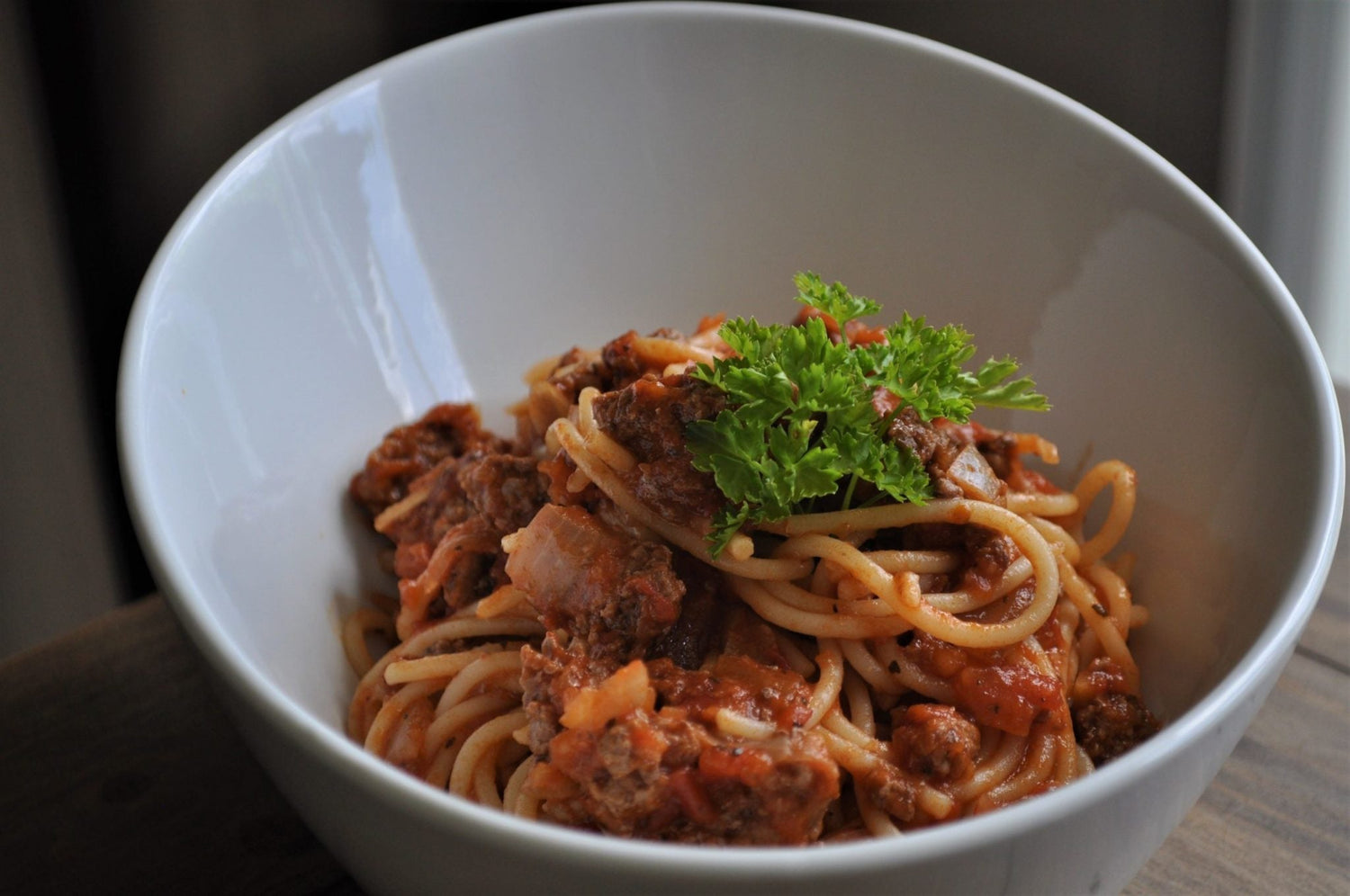 Smoked
Bolognese

Recipe



Did you know that it's possible to take the skillet where you made your Bolognese Sauce directly to the smoker? Learn how to prepare Smoked Bolognese sauce to serve with your favourite pasta. You can never go wrong with the classic spaghetti.
Ingredients
1 Kg ground beef
1 Tbsp olive oil
½ Onion - chopped
3 Garlic cloves - minced
3-4 Medium sized tomatoes - chopped
500 Ml tomato sauce
2 Tsp paprika
1 Tsp dried basil
2 Tsp dried oregano
1 Tbsp butter
Package of your favorite pasta
Bradley flavor bisquettes – apple
Preparation
Preheat smoker to 200-225°F with apple flavor bisquettes.
Heat the olive oil in a cast iron pot, or deep cast iron pan.
Add ground beef, garlic, and onions to the pan.
Once the beef is browning and the onions have become translucent add the tomatoes, tomato sauce, paprika, basil, oregano, salt and pepper, and stir together.
Leave to simmer for 5 minutes, stirring occasionally.
Remove the cast iron pot from the stove, and place it in the preheated smoker.
Smoke for 1 - 1½ hours, stirring occasionally.
While the sauce is smoking, prepare the pasta of your choosing (as per the instructions). You can never go wrong with the classic spaghetti.
When the sauce is finished smoking, remove it from the smoker and stir in butter.
Drain the pasta once cooked, and serve with your freshly smoked Bolognese sauce.
Apple
Wood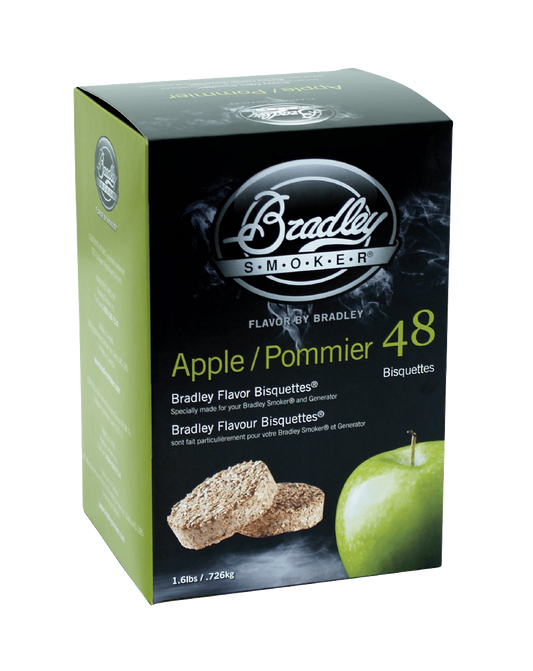 A light, fruity and slightly sweet smoke aroma that pairs with poultry, beef, pork, lamb, and cheese.
Shop Now