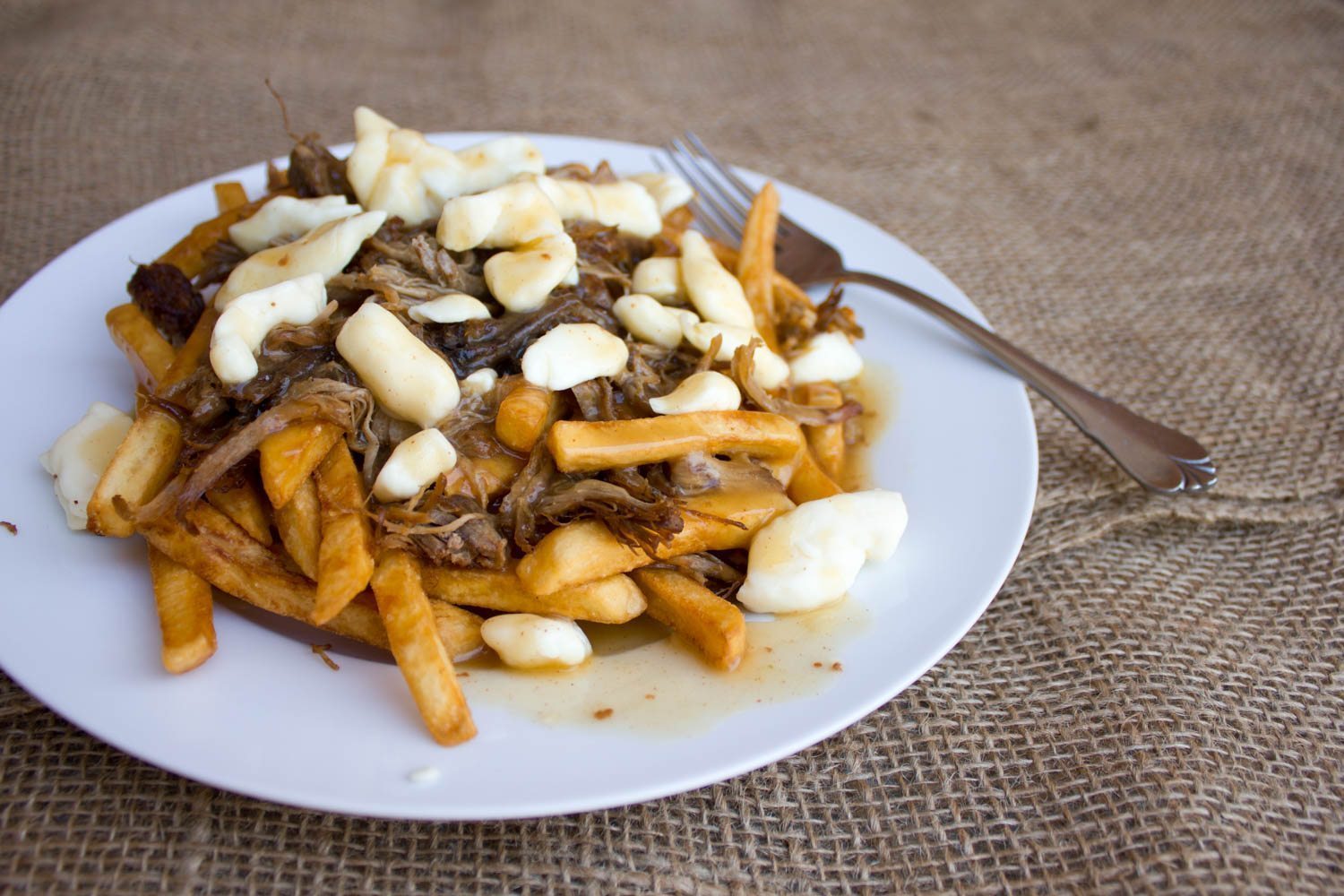 Smoked
Pulled Pork Poutine

Recipe



One of the best smoked comfort foods there is! And now you can make it yourself. Try the smoked pulled pork poutine on any occasion, it will just hit the spot.
Ingredients
6 Russet potatoes

2 Cups beef gravy

½ Cup BBQ sauce

1 Pound pulled pork meat

2 Cups cheese curds

Salt, to taste

Oil for frying
Preparation
Wash the potatoes and cut them into french fry-sized sticks.

In a small pot or saucepan, whisk together the gravy and BBQ sauce. Warm the BBQ gravy on medium heat.

Heat the pulled pork in a cast iron skillet on medium heat. Stir often. The pork will start to brown in some spots and crisp up a little bit.

Heat oil in a deep fryer to 350ºF. Add the potato sticks, in batches, to the hot oil. Fry until the french fries are cooked through and crispy on the outside. Drain and toss with a little salt.

Make the poutine by stacking some french fries on a plate. Spoon some pulled pork on the fries and top with cheese curds. Pour some gravy on top and serve immediately.
By Steve Cylka