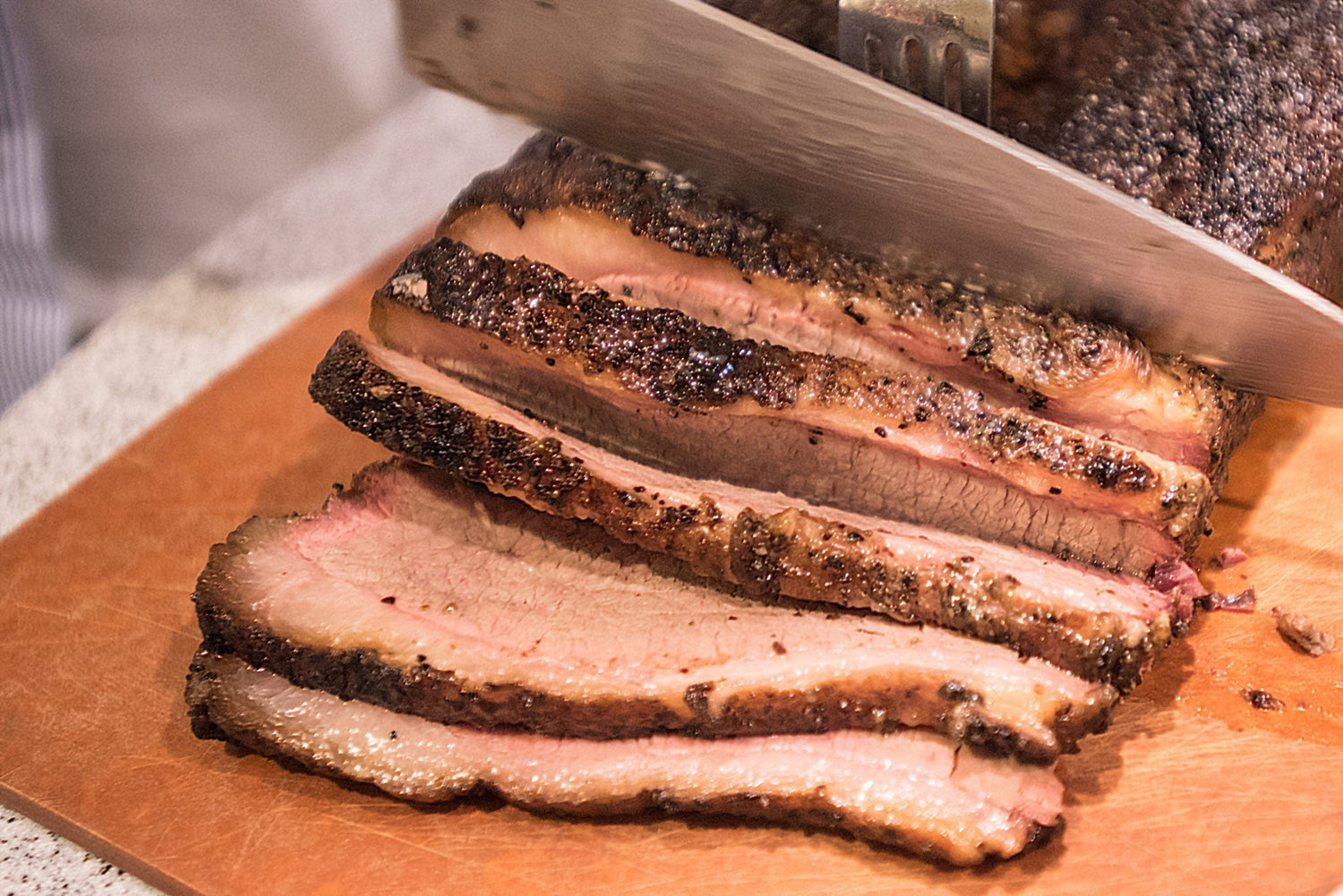 How To Make Brined Smoked
Beef Brisket


This smoked brisket has a few secrets: it is brined, generously seasoned with lots of spices, and smoked low and slow to perfection.
Ingredients
5 to 7 lb flat-cut brisket
½ Cup kosher salt
1 Cup brown sugar
For the rub:
2 Tbsp salt
3 Tbsp freshly cracked black pepper
2 Tbsp chili powder
2 Tbsp garlic powder
2 Tsp onion powder
2 Tsp cayenne pepper
Preparation
Start dissolving the salt and sugar in 6 quarts of boiling water. Then, add 6 cups of ice to this mixture and let it cool. Place the brisket inside this brine and cover it.
Let it sit in the refrigerator overnight.
Take the brisket off the refrigerator and pat it dry. In a small bowl, add the ingredients for the rub. Season the brisket with the rub mixture.
Preheat your smoker to 250°F (121°C).
Place the brisket inside the smoker, fat cap down, and smoke it for 3 hours. You can use mesquite bisquettes for this one.
After 3 hours, take the brisket out, wrap it in foil and take it back into the smoker, increasing the temperature to 275°F (135°C). Cook it for another 3 hours or until it reaches an internal temperature of 204°F (96°C).
Then, remove the foil and place it back on the smoker for another 30 minutes.
Remove it from the smoker and let it rest for about 15 minutes before serving.
Mesquite
Wood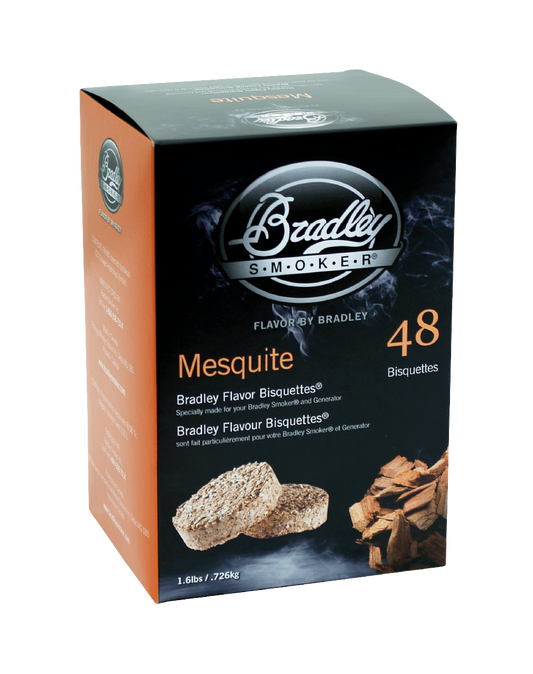 As the strongest of the smoker woods, it perfectly complements rich meats such as steak, duck, and lamb with its stronger, slightly sweeter, and more delicate than Hickory flavour.
Shop Now