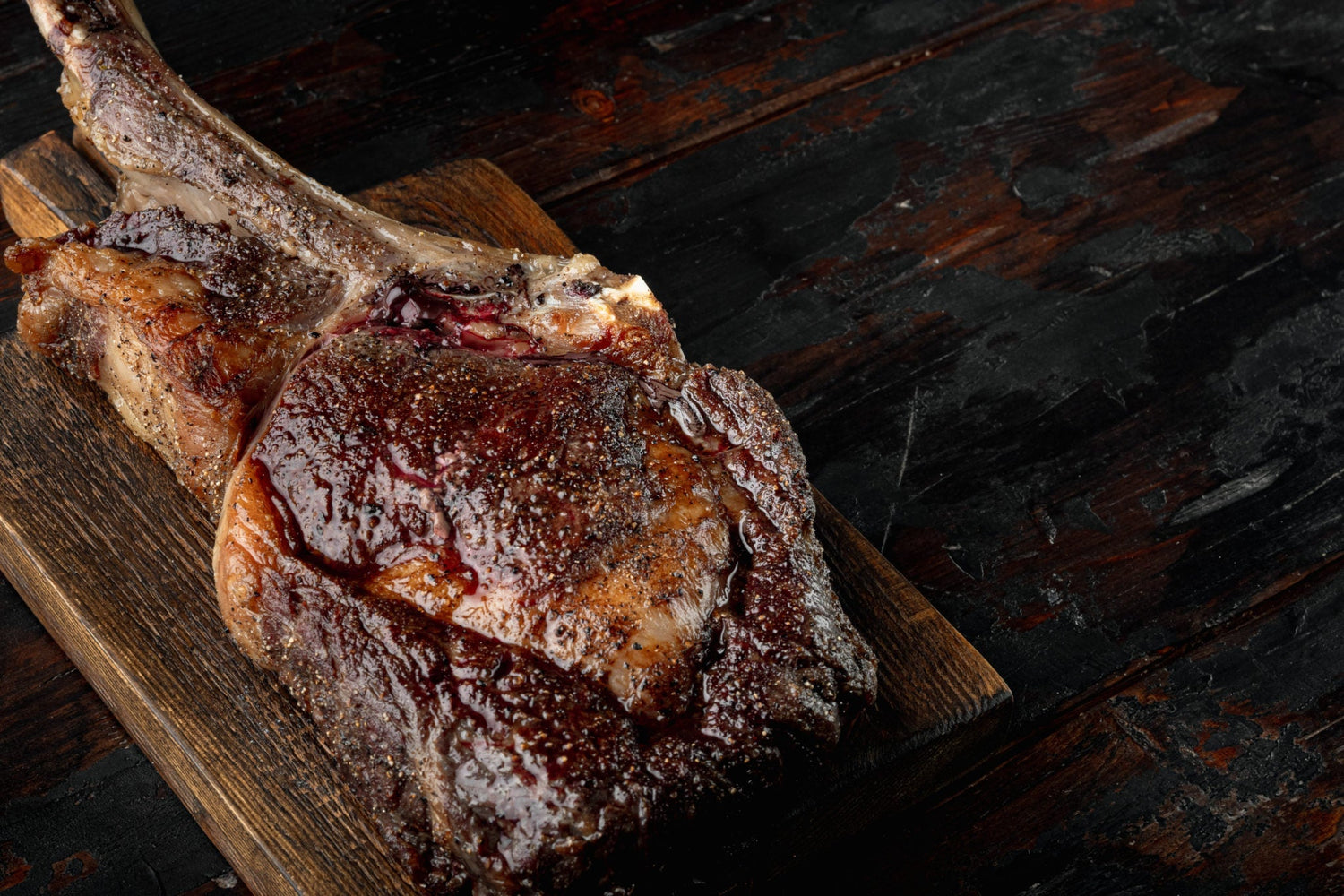 How To Make Hickory Smoked
Prime Rib

Recipe



This hickory smoked prime rib is slow-roasted to perfection! The ideal recipe for prime dining.
Ingredients
8-10 lb 4-bone prime rib roast
3 Tbsp dijon mustard
2 Tbsp Worcestershire sauce
2 Tsp dried rosemary
2 Tsp dried thyme
4 Clove garlic, mashed to a paste
Coarse salt and freshly ground black pepper
Preparation
Trim the fat cap of your roast if it's more than ¼ inch thick. Tie the roast between the bones with butcher's twine.
In a small bowl, mix the mustard, Worcestershire sauce, rosemary, thyme and garlic.
Apply the mixture to the meat and season it generously with salt and pepper. Let it sit uncovered in the refrigerator for 8 hours.
Preheat your smoker to 250°F (121°C) Place the prime rib inside the smoker and smoke it for about 4 hours or until the internal temperature reaches 125°F (52°C) for rare or 135°F (57°C) for medium-rare. Use hickory bisquettes for this recipe.
Remove the meat from the smoker and loosely tent it with foil. Let it rest for 30 minutes.
Use a sharp knife to carve the meat. Serve with horseradish, if desired.
Hickory
Wood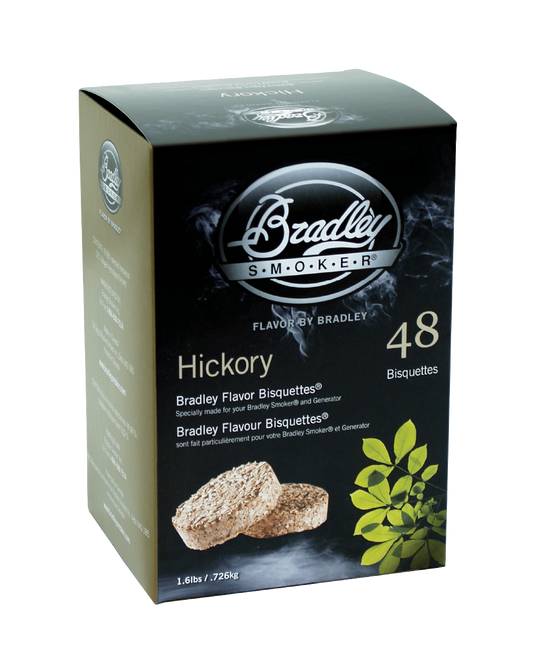 The strong and sweet flavour of Hickory Bisquettes make it one of the more popular woods for smoking, and especially pairs well with poultry, beef, pork, game, water fowl, nuts, and cheese.
Shop Now