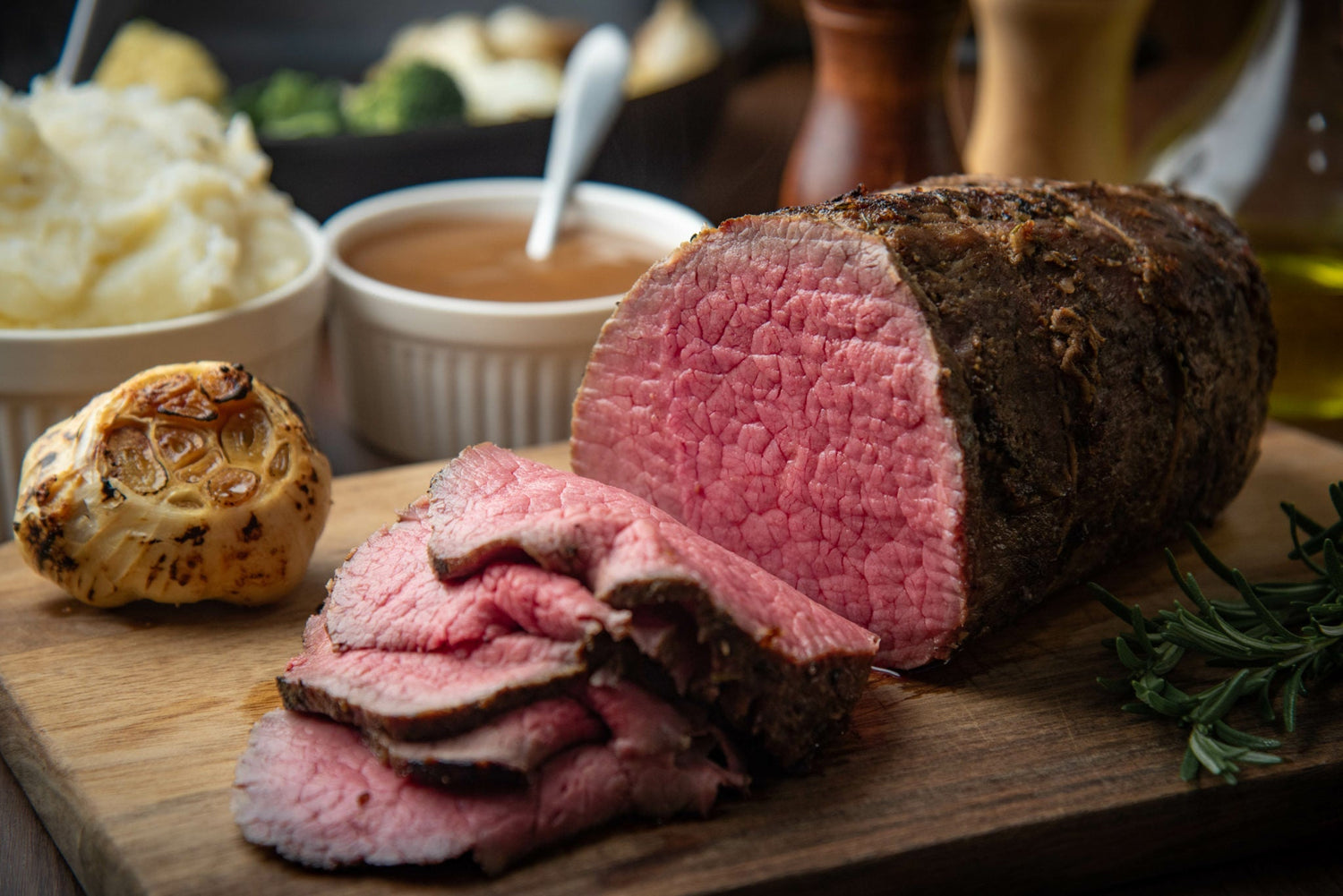 How To Make Smoked Bourbon
Beef Tenderloin

recipe



Whether is for a holiday dinner or special occasion, this smoked bourbon beef tenderloin is the perfect recipe! An absolute showstopper meal for guests or intimate date nights.
Ingredients
2 to 2½ lb trimmed beef tenderloin roast
2 Minced cloves garlic
2 Tbsp bourbon
½ Cup Dijon mustard
Coarse ground black and green peppercorns
Kosher sea salt
Preparation
Take a large piece of plastic wrap and lay the tenderloin on it.
In a small bowl, mix the garlic, mustard, and bourbon. Apply it evenly over the tenderloin. Wrap in the plastic and take it to the fridge for 60 minutes.
Unwrap the plastic and generously season the tenderloin with salt and pepper.
Set the temperature of your smoker to 180°F (82°C) and preheat it.
Place the tenderloin inside the smoker and smoke it for 60 minutes. You can use mesquite bisquettes for this recipe.
Then, remove it from the smoker and finish on the grill. Preheat your grill to 400°F (204°C), add the tenderloin and cook it until the internal temperature reaches 130°F (54°C) (about 20-30 minutes).
Remove it from the grill and let it rest for 10 minutes before serving.
Mesquite
Wood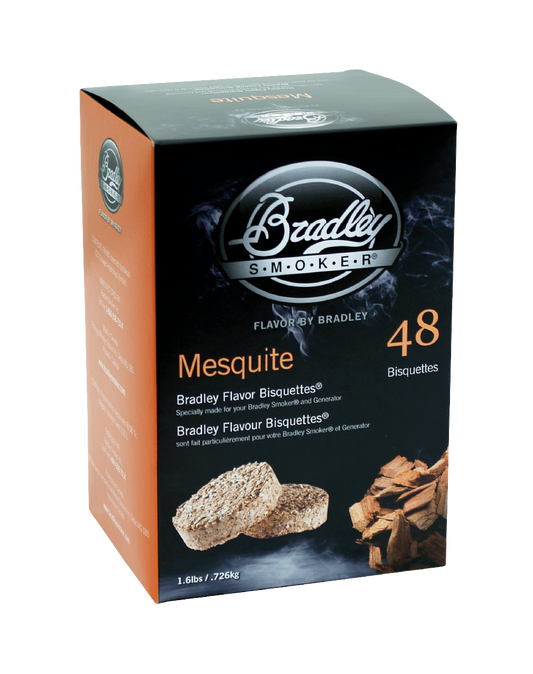 As the strongest of the smoker woods, it perfectly complements rich meats such as steak, duck, and lamb with its stronger, slightly sweeter, and more delicate than Hickory flavour.
Shop Now