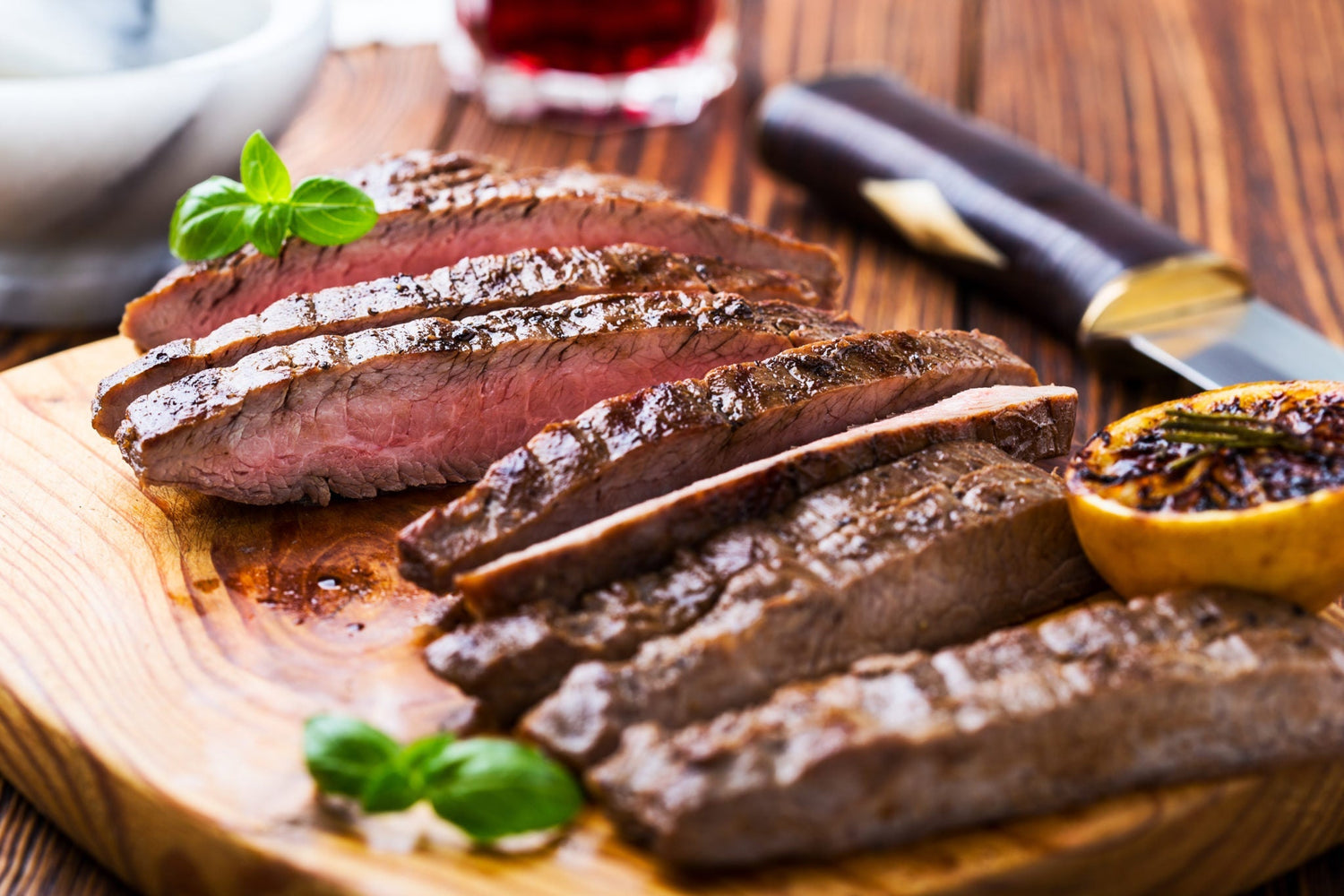 How To Make Smoked
Carne Asada

Skirt Steak Recipe



This smoked carne asada is all you need for a perfect summer night!
Ingredients
2 Pound skirt steak
For the rub:
1 Tsp sweet paprika
1 Tsp kosher salt
¼ Tsp ground cumin
¼ Tsp freshly ground black pepper
Marinade:
3 Oranges, juiced
4 Limes, juiced
2 Lemons, juiced
½ Cup cilantro, chopped
¼ Cup olive oil
1 Tsp salt
½ Tbsp cumin
½ Tsp pepper
1 jalapeño, minced
3 cloves garlic, minced
Preparation
In a medium bowl, make the marinade: combine the orange juice, lime juice, lemon juice, cilantro, olive oil, salt, cumin, pepper, jalapeño, and garlic and whisk well to dissolve the salt.
Place the meat in a large resealable bag. Cover the meat with the marinade and let it sit in the refrigerator for 2 hours.
Remove the steak from the marinade. In a small bowl, make the rub with paprika, salt, cumin and black pepper. Season the meat with this mixture and let it sit for 30 minutes.
Preheat the smoker to 225°F (107°C). Smoke the meat for 45 minutes, you can use cherry bisquettes for this recipe.
Remove the steak from the smoker, you're going to finish it on the grill. Preheat your grill to 450°F (232°C) and sear until the internal temperature of reaches 135°F (56°C) for medium-rare.
Let it rest for 10 minutes before serving.
Cherry
Wood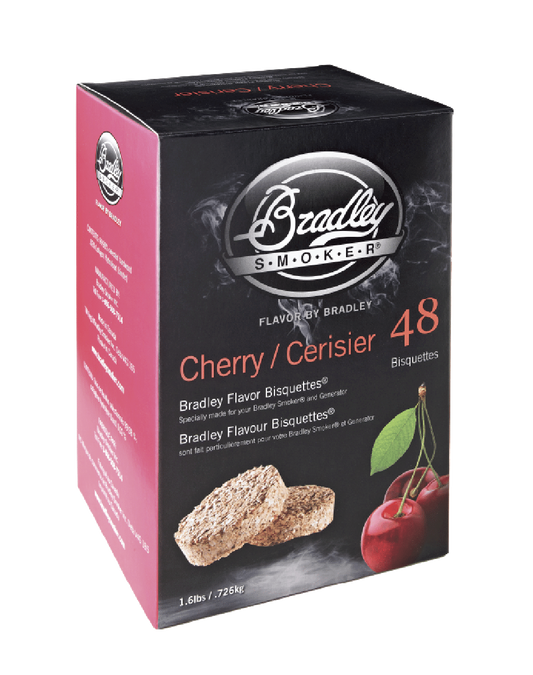 Cherry Bisquettes provide a mild, sweet, and fruity aroma perfect for smoking poultry, fish, seafood, beef, pork, lamb, water fowl, vegetables, and cheese.
Shop Now