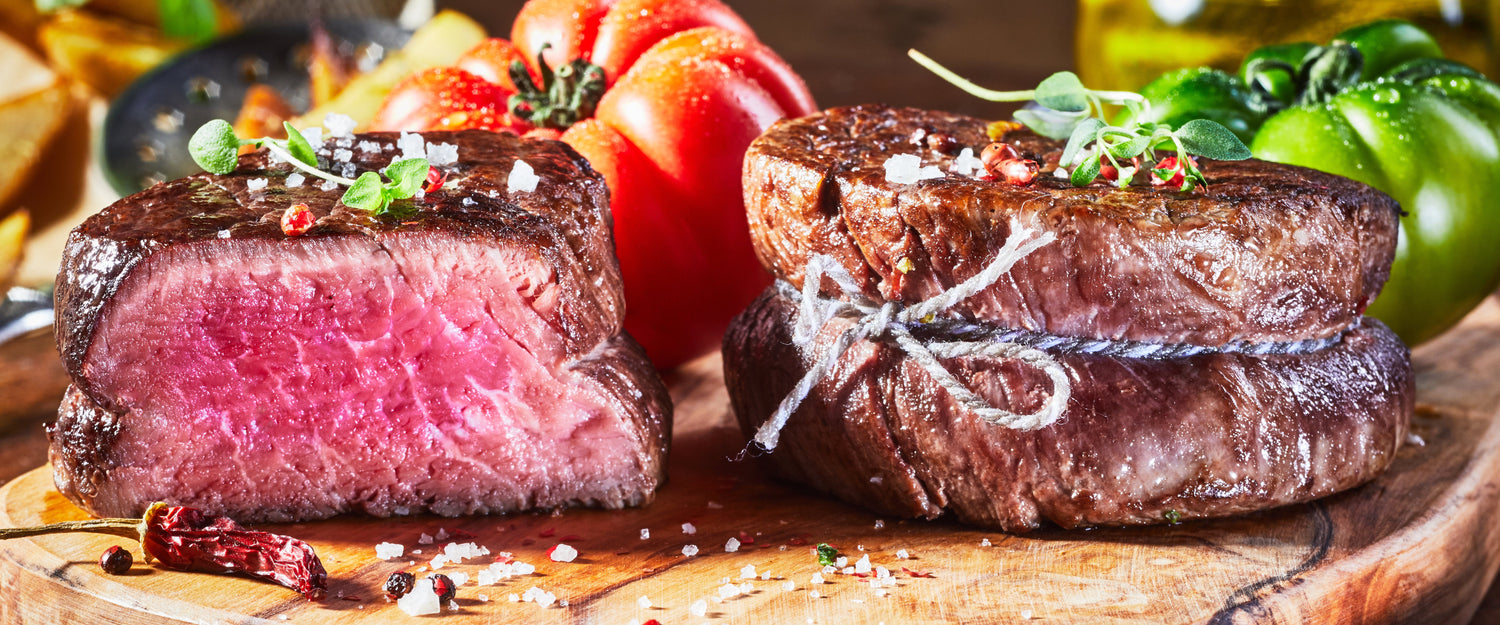 How to Make Smoked
Filet Mignon


Prepare yourself for a culinary delight with these mouthwatering Smoked Filet Mignon steaks. Marinated in a flavorful blend of herbs, spices, and white wine, these tender cuts are seared to perfection in an iron skillet, then expertly smoked in the Bradley Smoker at 226ºF until reaching a juicy internal temperature of 150ºF, leaving you with a melt-in-your-mouth steak experience that's simply irresistible.
Ingredients
2 Filet mignon
1 Package of fresh thyme
2 Tbsp butter
¼ Cup water
¼ Cup olive oil
2 Tbsp white wine vinegar
1 Tbsp paprika
1 Tbsp whole black peppercorns crushed
1 Tbsp kosher salt
1 Tbsp garlic powder
1 Tbsp onion powder
1 Tbsp ground coriander
2 Tsp dill weed
2 Tsp crushed red pepper flakes
Equipment Used:
P10 Bradley Smoker
Bradley smoker foldable table
Bradley smoker non-stick silicone mats
Bradley Smoker tools
Thermoworks timestick trio
Thermoworks thermapen one
Bradley Smoker Settings:
Bisquettes: Beer
Temperature: 226ºF (107°C)
Smoke Timer: 60 minutes
Timer: 120 minutes
Preparation
Set the Bradley Smoker to the listed settings above.
In a bowl add water, white wine, olive oil, paprika, black whole peppercorn, garlic powder, onion powder, ground coriander, dill weed, red pepper flakes, and mix. This is the marinade you will use to cook your steak in.
Using an iron skillet, place the steaks into the skillet and pour the marinade on top. Place the fresh thyme in between both steaks, add a pinch off Kosher salt, butter, and leave to marinade for 15 minutes in the fridge inside the skillet.
Place the iron skillet into the smoker for 120 minutes or until the internal temperature reaches 150ºF (66ºC).
Recipe by: MoodieFoodieTulsa
Beer
Wood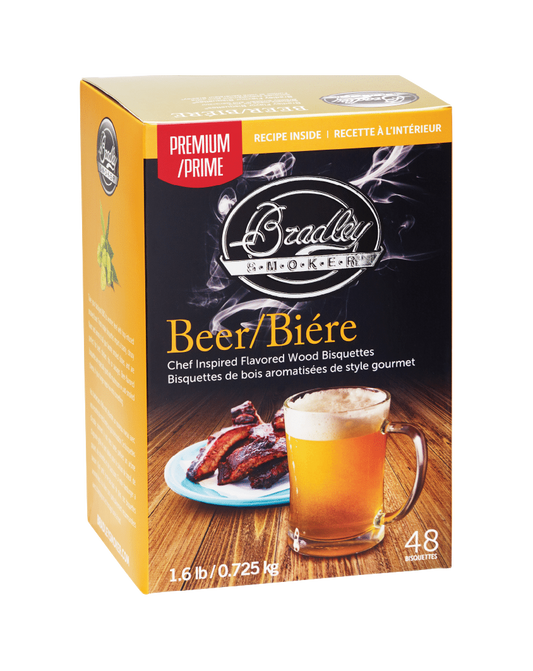 Beer Bisquettes for hop-infused smoked food. Perfect for beef, chicken, ribs or sausage.
Shop Now