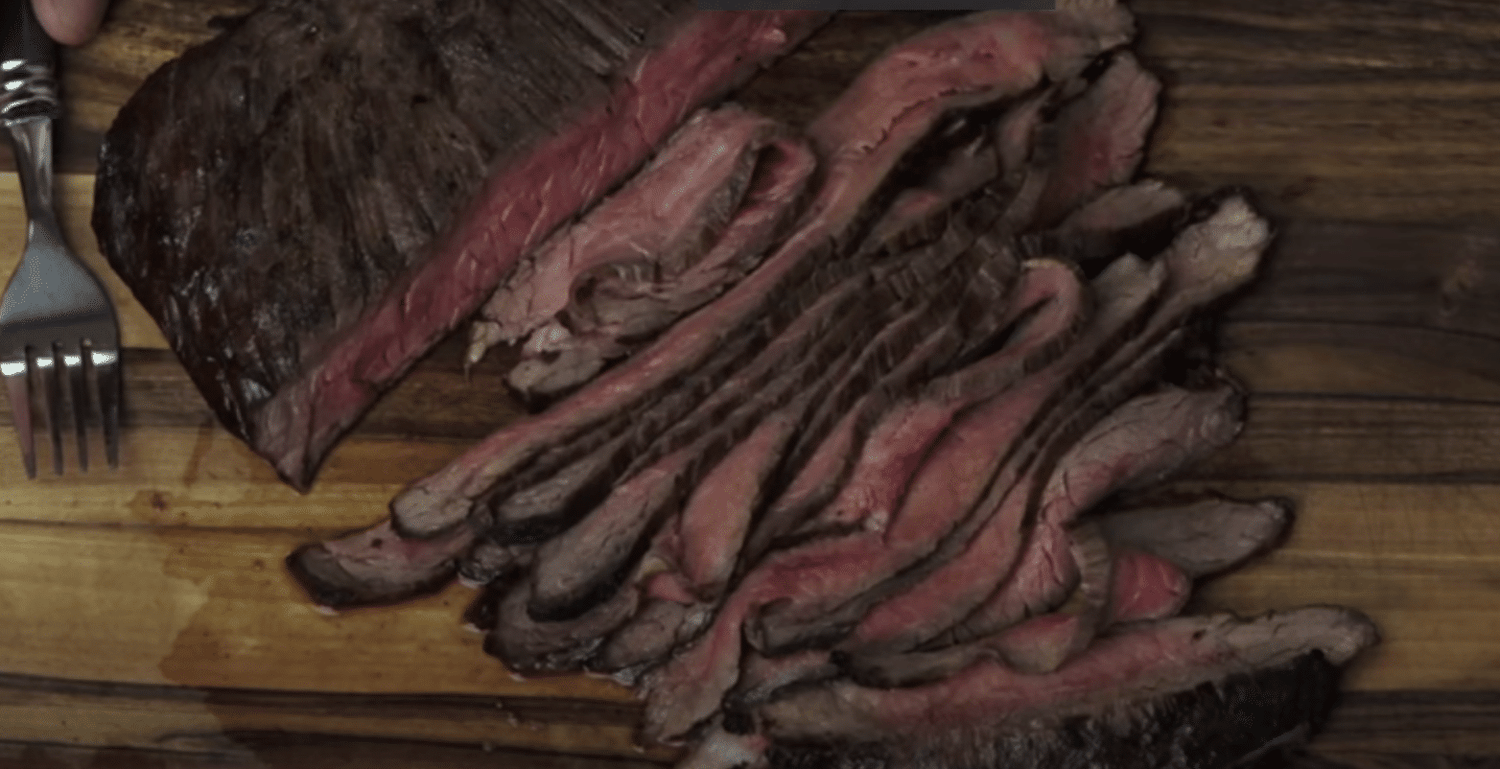 How to Make Smoked
Flank Steak


This delicious flank steak recipe is perfect for any meat lover. With a simple seasoning of salt and a few hours in the smoker, this steak is tender, juicy, and full of flavour.
Ingredients
3 Pound flank steak
1 ½ Tsp of salt
Preparation
Cut the edges of the flank steak removing the fat and fibres from the steak.
Sprinkle your salt on the steak, place your steak on a rack and place your rack in a fridge and let it sit for 2 hours.
After 2 hours, use a paper towel to pat the steak down dry on both sides.
Place your steak onto another rack and put it in your smoker. Let cook temp be 200ºF (93ºC), for 3 hours, and add 6 bisquettes into your smoker.
After 1 hour and 50 minutes, check your steak again, once it's at 122ºF (50ºC) steak internal temp, take your steak out and place it on a grill and flip it every 15-30 seconds.
Once you're done grilling, put it on a plate and enjoy!
Recipe by: Smokin' with Joe