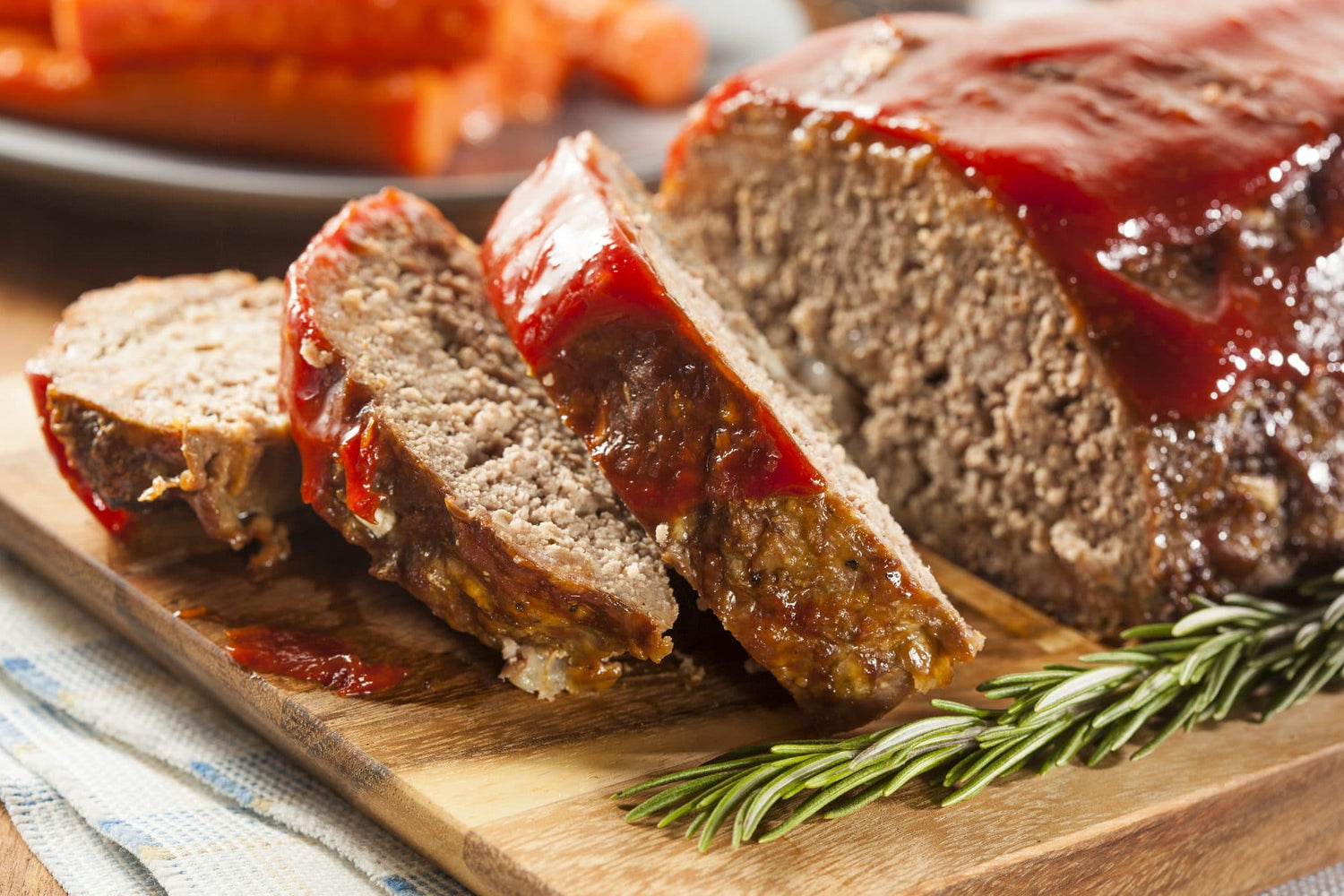 How to Make Smoked
Meatloaf


In this video, Joe smokes some meatloaf, a very easy recipe to make. You may think it's humble, but it's actually a meal fit for a king (especially when smoked on a Bradley Smoker).
Ingredients
1.5 Pound lean ground beef
1 Egg
1 Cup of milk
1 Cup bread crumbs
1 Diced onion
1 Tsp kosher salt
1 Tsp ground pepper
For the glaze:
⅓ Cup ketchup mixed with 2 tbsp mustard
Preparation
In a bowl, put your ground beef, egg, milk, bread crumbs, diced onion, kosher salt, ground pepper, and mix it all together using your hands.
Put the bowl aside and bring out a rack and put parchment paper on it.
Place your meatloaf onto the parchment paper, and make the meatloaf have a round shape.
Place your meatloaf into the Bradley smoker. Put 6 hickory bisquettes below your meatloaf, put the cook temp to 320ºF (160ºC), and your smoke time to 1 hour and 40 minutes.
While the meatloaf is smoking, mix your glaze together.
Once the internal temp of the meatloaf is 140ºF (60ºC), add your glaze on your meatloaf.
Put the meatloaf with the glaze back in the smoker and smoke it for another hour, or till the internal temperature reaches 160ºF ( 71ºC).
Recipe by: Smokin' with Joe
Hickory
Wood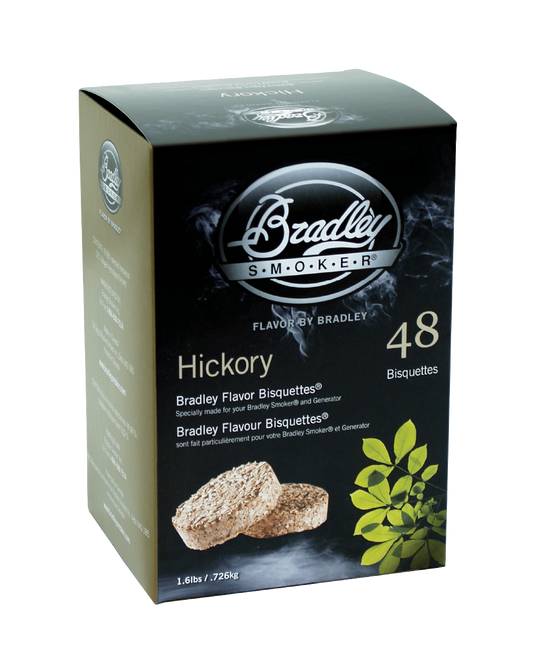 The strong and sweet flavour of Hickory Bisquettes make it one of the more popular woods for smoking, and especially pairs well with poultry, beef, pork, game, water fowl, nuts, and cheese.
Shop Now