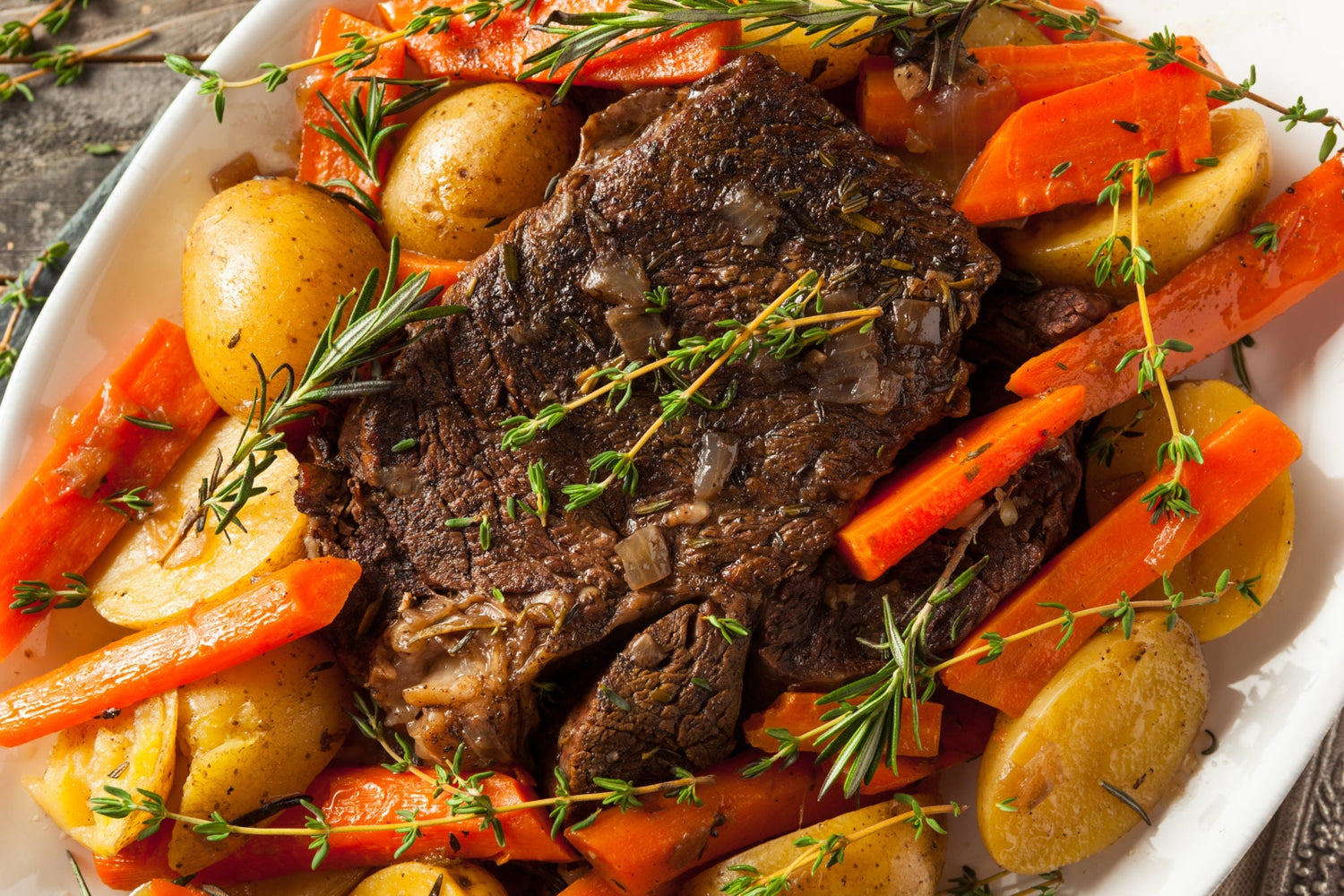 How To Make Smoked
Pot Roast


A household classic for a Sunday family gathering. This smoked pot roast is tender and full of flavor.
Ingredients
Roast:
3 Lb chuck roast
1 Tsp garlic powder
1 Tsp kosher salt
1 Tsp onion powder
1 Tsp black pepper
Braise:
2 Cups peeled pearl onions
2 Cups halved red bliss potatoes
2 Cups carrots, cut into slices
2 Cups beef stock
1 Cup red wine
1 Tbsp fresh thyme
1 Tsp ancho chile powder
1 Tbsp fresh rosemary
2 Dried chipotle peppers
Preparation
Combine the onion powder, kosher salt, onion powder, and pepper and rub the roast with mixture.
Set your smoker temperature to 180°F (82°C) and preheat it.
Smoke the roast for 1 1/2 hours. You can use pecan bisquettes for this recipe.
Then, remove the roast from the smoker, you're going to finish cooking it on the grill. Preheat your grill to 275°F (135°C).
Add the smoked roast, onions, potatoes, carrots, beef stock, red wine, thyme, ancho chile powder, rosemary, and chipotle peppers to a large Dutch oven.
Place the Dutch oven inside your grill and braise the roast for 4 to 5 hours or until the meat is tender.
Pecan
Wood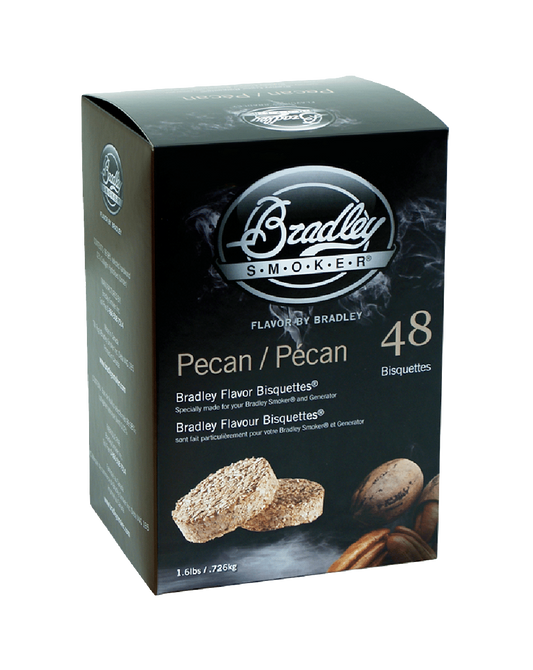 With a sweet and mild flavour, making it the milder cousin to Hickory, Pecan Bisquettes pair well with poultry, beef, pork, lamb, game, and water fowl.
Shop Now