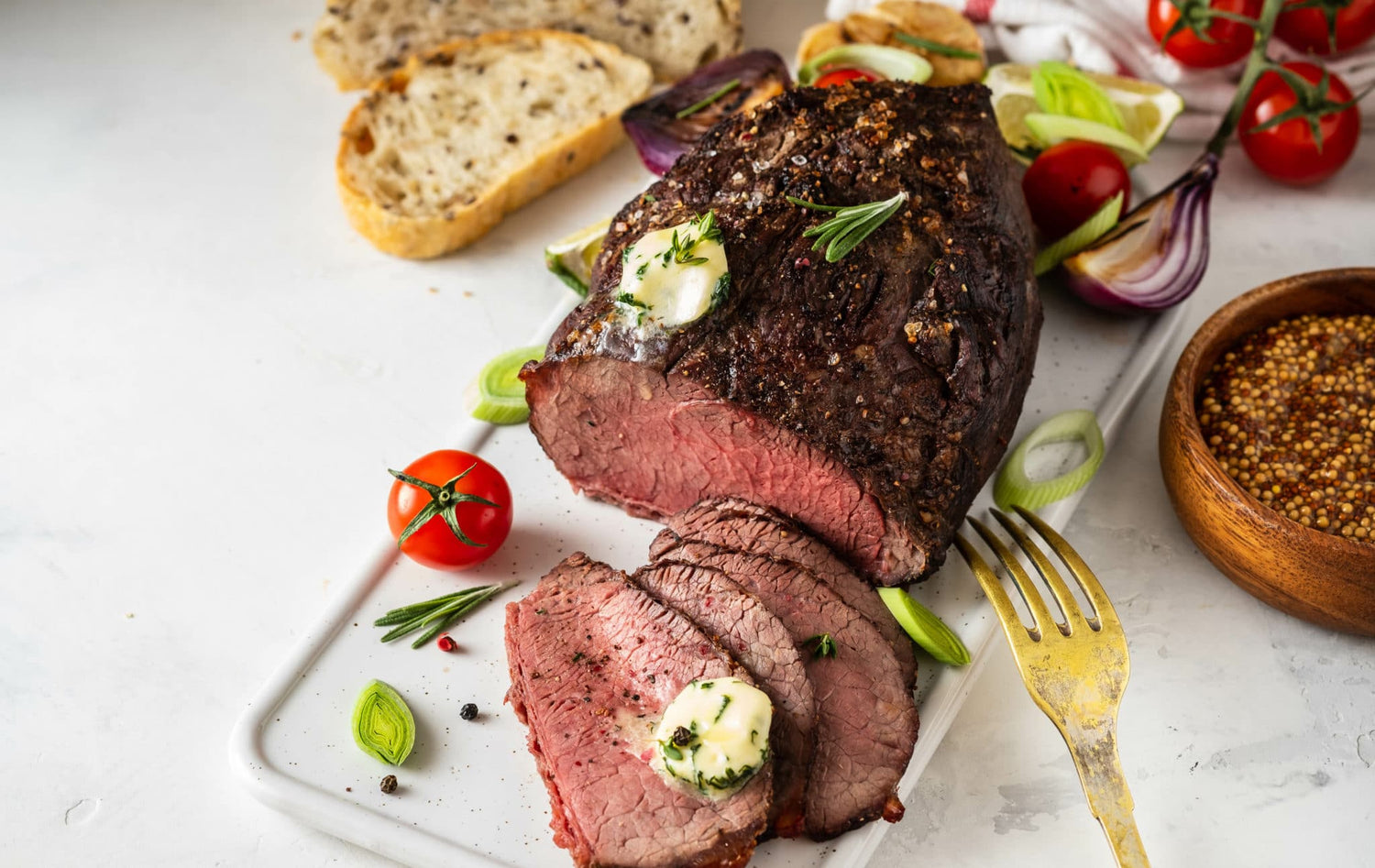 How To Make
Sunday Beef Roast


A classic Sunday beef roast recipe! Smoked low and slow for a great weekend family gathering.
Ingredients
3 to 3 ½ lb beef top round, rump or sirloin tip roast
2 Cups beef broth
1 Large russet potato, peeled and cut into pieces
2 Carrots, peeled and cut into pieces
2 Celery stalks, cut into pieces
2 Thyme sprigs
1 Small onion, cut into pieces
3 Tbsp extra-virgin olive oil
Rub:
3 Tbsp garlic powder
2 Tbsp salt
2 Tbsp ground black pepper
1 Tsp chili powder
½ Tsp cumin
Preparation
Rub the roast on all sides with the olive oil and place in a roasting pan, fat-side up.
In a small bowl, mix the rub ingredients. Season the meat well with this mixture and pour the beef broth in the bottom of the pan.
Set your smoker temperature to 320°F (160°C) and preheat it. Cook the roast for 40 to 50 minutes or until the outside is seared. You can use hickory bisquettes for this recipe.
Reduce the temperature to 225°F (107°C). Add the vegetables and thyme into the broth, cover with foil and continue cooking for about 2 to 3 hours, or until the internal temperature of the meat reaches 135°F (57°C) for medium-rare.
Remove from the smoker and let it rest for 10 minutes before serving.
Hickory
Wood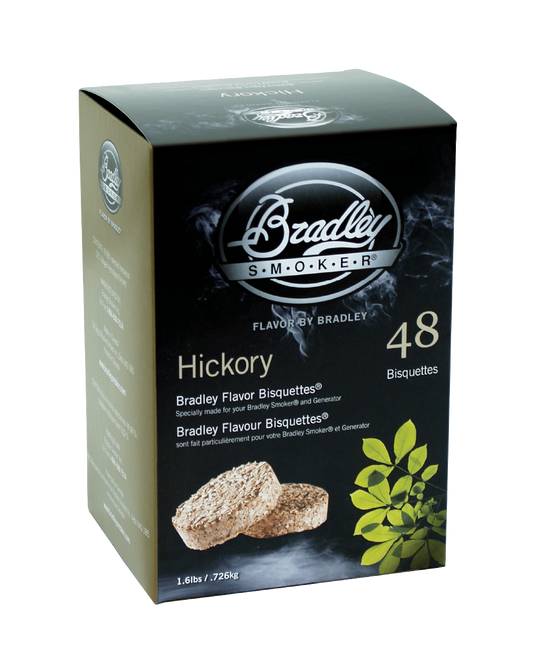 The strong and sweet flavour of Hickory Bisquettes make it one of the more popular woods for smoking, and especially pairs well with poultry, beef, pork, game, water fowl, nuts, and cheese.
Shop Now