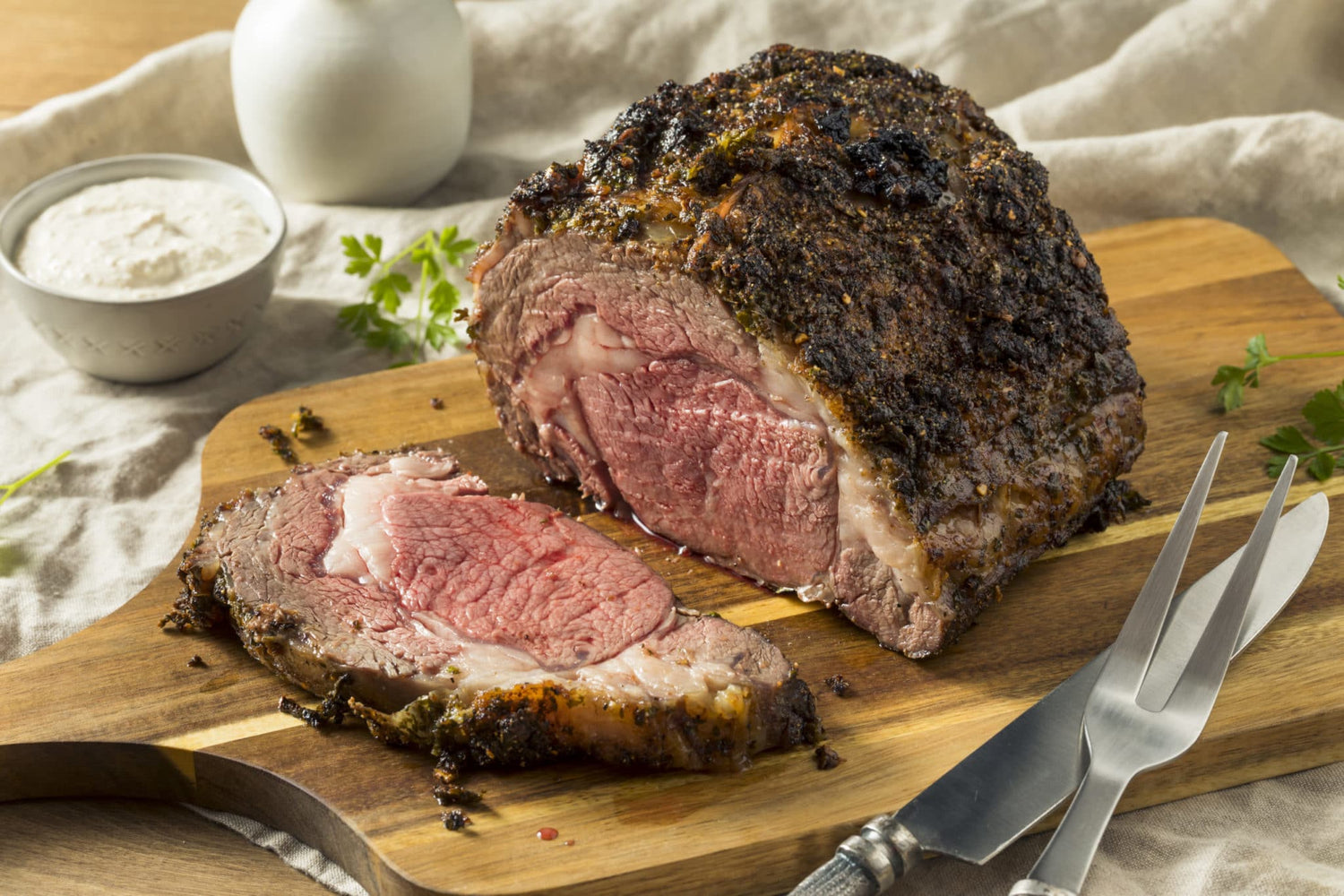 Mesquite Slow Smoked
Pot Roast

Recipe



Get ready for a flavorful dinner with this smoked cross rib roast recipe. Rubbed with a delicious blend of spices, smoked with mesquite bisquettes, and served as a pot roast with vegetables and potatoes, this dish is sure to be a crowd-pleaser.
Ingredients
1.5 Kg (3 lb) boneless cross rib roast
3 to 4 garlic cloves slivered
Rub:
To prepare the rub, mix 60 ml (¼ c) paprika, 30 ml (⅛ c) ground black pepper, 125 ml (½ c) salt and sugar. Then add chili powder, garlic powder, onion powder, dried ground thyme and dried ground sage, 30 ml (2 tbsp) each and 10 ml (2 tsp) cayenne pepper.
Preparation
The night before serving the roast, combine dry rub ingredients in a small bowl.
Insert garlic slivers into the meat.
Rub meat all over with the dry rub.
Place in a plastic bag and refrigerate overnight.
Remove meat from the refrigerator and let stand for around 45 minutes.
Smoking Method:
Preheat the Bradley Smoker to between 95°C and 105°C (200°F and 220°F).
Transfer the meat to a smoker rack and place in the smoker. Using Mesquite flavor bisquettes smoke/cook the meat for approximately 4 to 6 hours.
To Serve:
Serve as a pot roast dinner with vegetables, potatoes and pickles.
Mesquite
Wood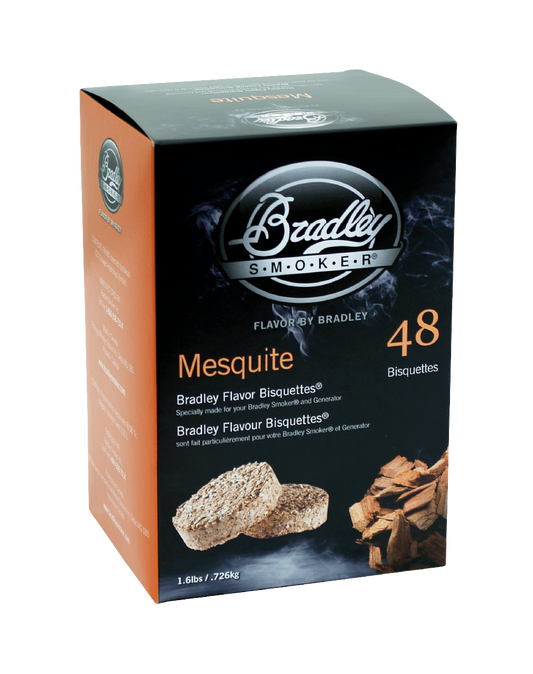 As the strongest of the smoker woods, it perfectly complements rich meats such as steak, duck, and lamb with its stronger, slightly sweeter, and more delicate than Hickory flavour.
Shop Now