Pepper Crusted Smoked
Sirloin Tip Roast

Recipe



Smoked Crusted Sirloin Tip Roast is not an easy cut of meat to cook. This cut is not expensive, but not so tender like other roasts. Therefore, it's important to smoke it low and slow to turn it into a great dinner.
Ingredients
1 Sirloin tip roast (about 2½ to 3 pounds)
2 Tbsp olive oil
1½ Tbsp sea salt
2 Tbsp fresh coarse black pepper
1 Tsp chili flakes
1 Tsp dried thyme
Bradley Flavor Bisquettes – Premium Hunter's Blend
Preparation
Rub the olive oil all over the sirloin tip roast.
Make the seasoning by mixing together the remaining ingredients in a small bowl.
Rub the seasoning all over the roast.
Set up your smoker for 250°F using Premium Hunter's Blend Bisquettes or another bisquette of choice.
Lay the roast on a smoker rack and smoke for about 2½ – 3 hours, or until medium rare, with an internal temperature of 145°F.
Remove the roast from the smoker and let rest for 10 minutes. Slice and serve.
Recipe by: Steve Cylka
Hunter's
Blend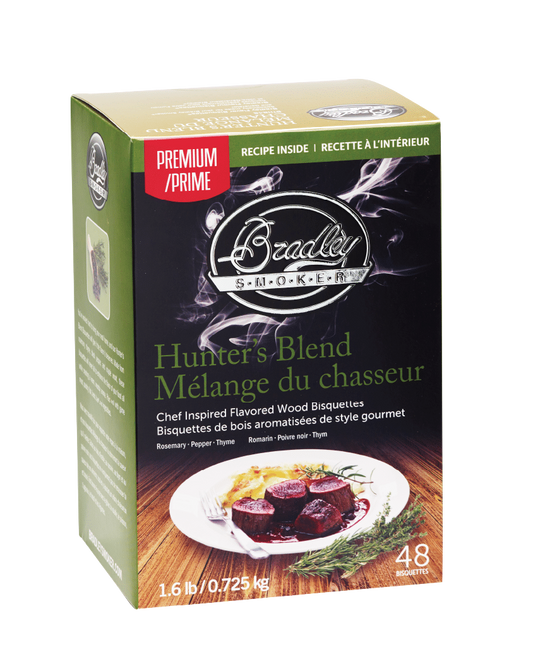 Infused rosemary, thyme, and black pepper with our maple wood bisquette pair with game meat, poultry, fish, lamb, beef, and vegetables.
Shop Now