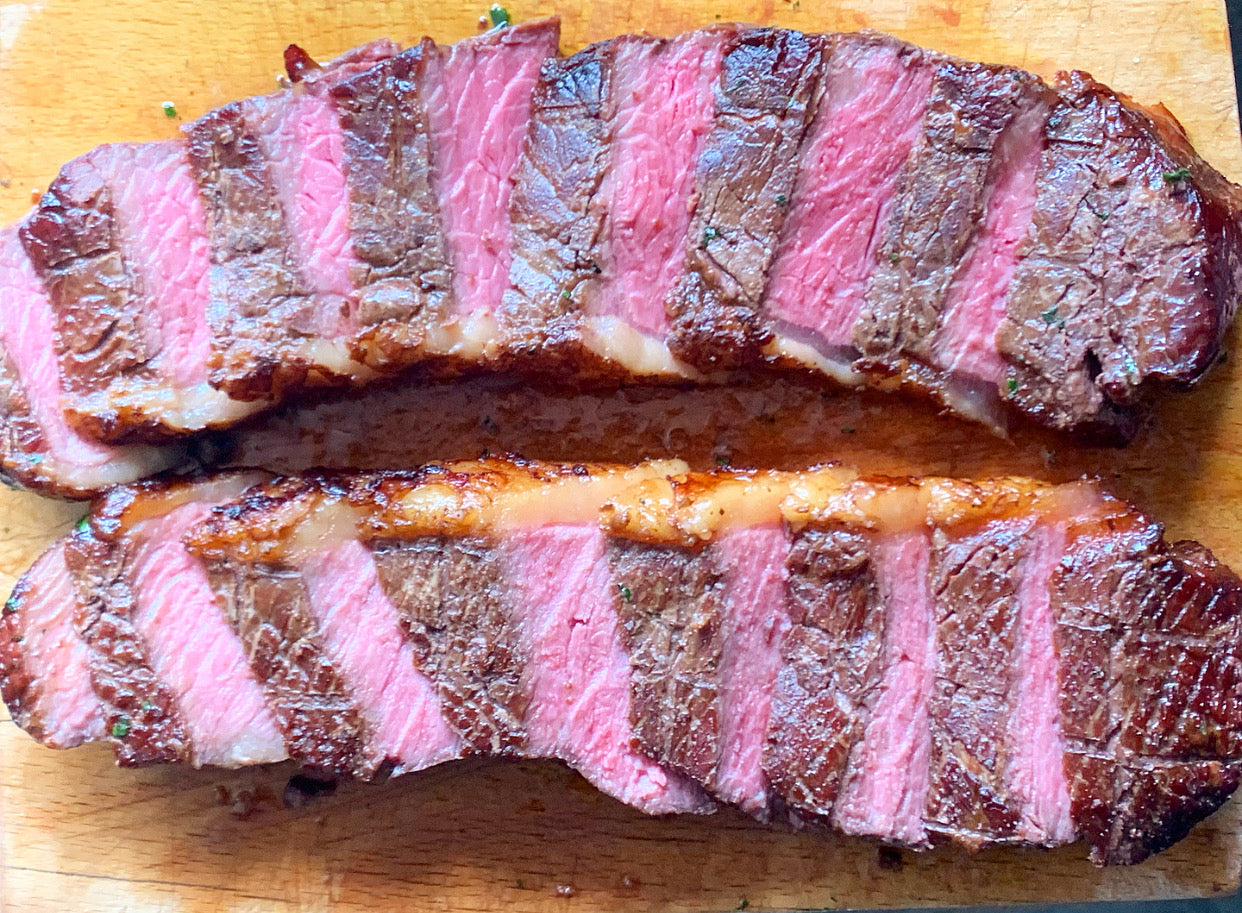 Reverse Seared
Steak
Dan Shahin

The process of reverse-searing is really simple.
Ingredients
Double Steaks – We used Sirloin's but Ribeye's also work fantastic with this recipe. Min 1.5in thick each
2tsp Sea Salt per Steak
1tsp Coarse Ground Black Pepper
Preparation
Thermometer with meat probe desirable for this recipe.
METHOD:
Sprinkle the salt onto the steaks on both sides and place them on a wire rack in the fridge for 1-2 hours.
Set smoker to 110C and turn smoke function on. We used Cherry Flavour Bisquettes, but you can use whichever bisquettes you wish.
Apply the pepper on the steaks, and then place them on the smoker.
Leave to smoke for approx 1 hour until it reaches an internal temperature of 51C.
Remove the steaks from the smoker. Rest them in a warm place.
Prepare for searing the steaks. This can be done in a hot cast-iron skillet on the stovetop or over fire on the grill.
Place the steak in the skillet for about 2-3 minutes per side. You are looking for nice colour on the steak and to bring it up the final few degrees.
When the steak reaches 55C it will be the perfect medium-rare. Serve immediately with your choice of sides.
Cherry
Wood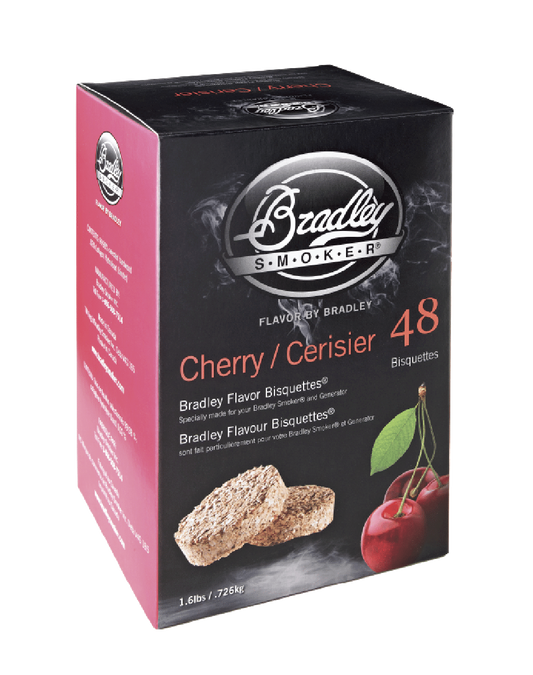 Cherry Bisquettes provide a mild, sweet, and fruity aroma perfect for smoking poultry, fish, seafood, beef, pork, lamb, water fowl, vegetables, and cheese.
Shop Now