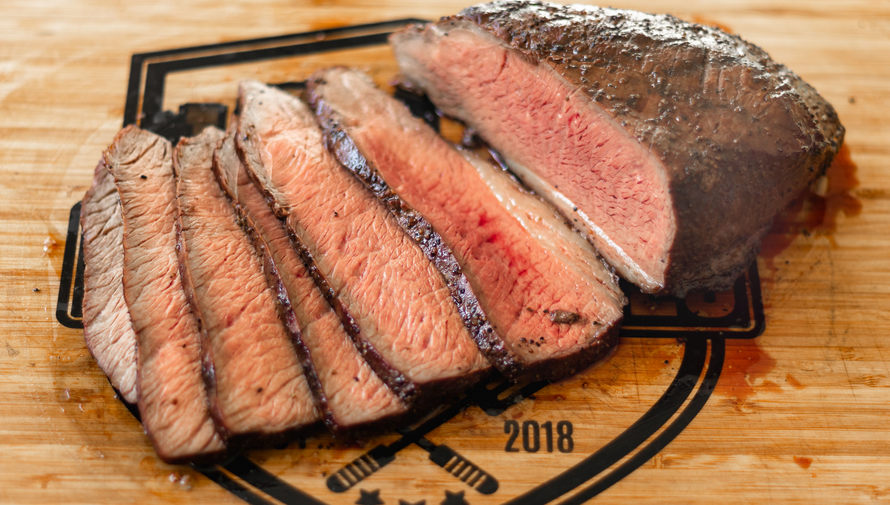 Reversed Seared Smoked
Picanha Roast

Recipe



Picanha is the most popular cut of meat from Brazil. In North America known as top sirloin or rump Cap (always ask your butched to keep the thick fat cap on it). One of the best steak cuts you can make, juicy and super flavorful, will be for sure a party stopper!
Go simple on the seasoning, so you don't overpower the flavor of the meat, trust me, it will be incredible.
Ingredients
Kosher Salt
Ground Black Pepper
Preparation
With the entire roast/cut, there is not much preparation needed, season all sides with the kosher salt and ground pepper so it is completely covered.
Preheat your Bradley Smoker to 250ºF (121°C), place it on the racks with the fat cap side up, and smoke it with Hickory or Apple wood until it reaches internal temperature of 120ºF (49°C).
Remove it from the smoker, and on the pre-heated grill place the entire roast with the fat cap down so it gets a beautiful color. Flip it to the other side until you reach internal temperature of 130ºF to reach a perfect medium rare.
Let it rest for a couple minutes to keep the juices inside and finish cooking. Slice it against the grain to form your steaks (when you cut it in small pieces it will be on the opposite direction to the grain, so it is as soft as it can be).
Hickory
Wood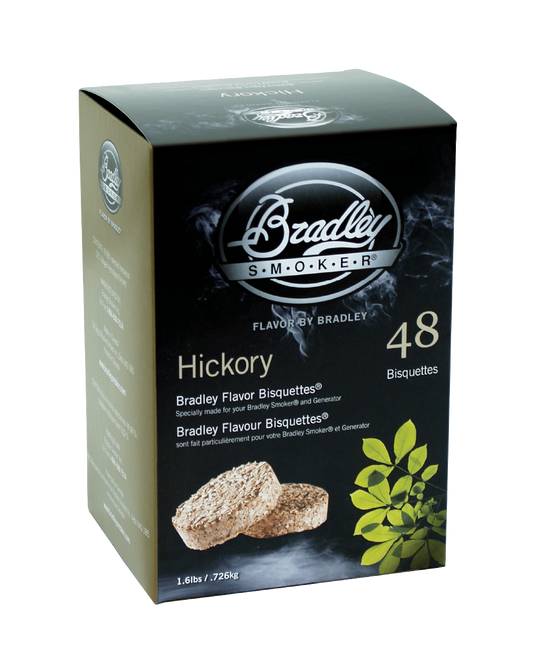 The strong and sweet flavour of Hickory Bisquettes make it one of the more popular woods for smoking, and especially pairs well with poultry, beef, pork, game, water fowl, nuts, and cheese.
Shop Now