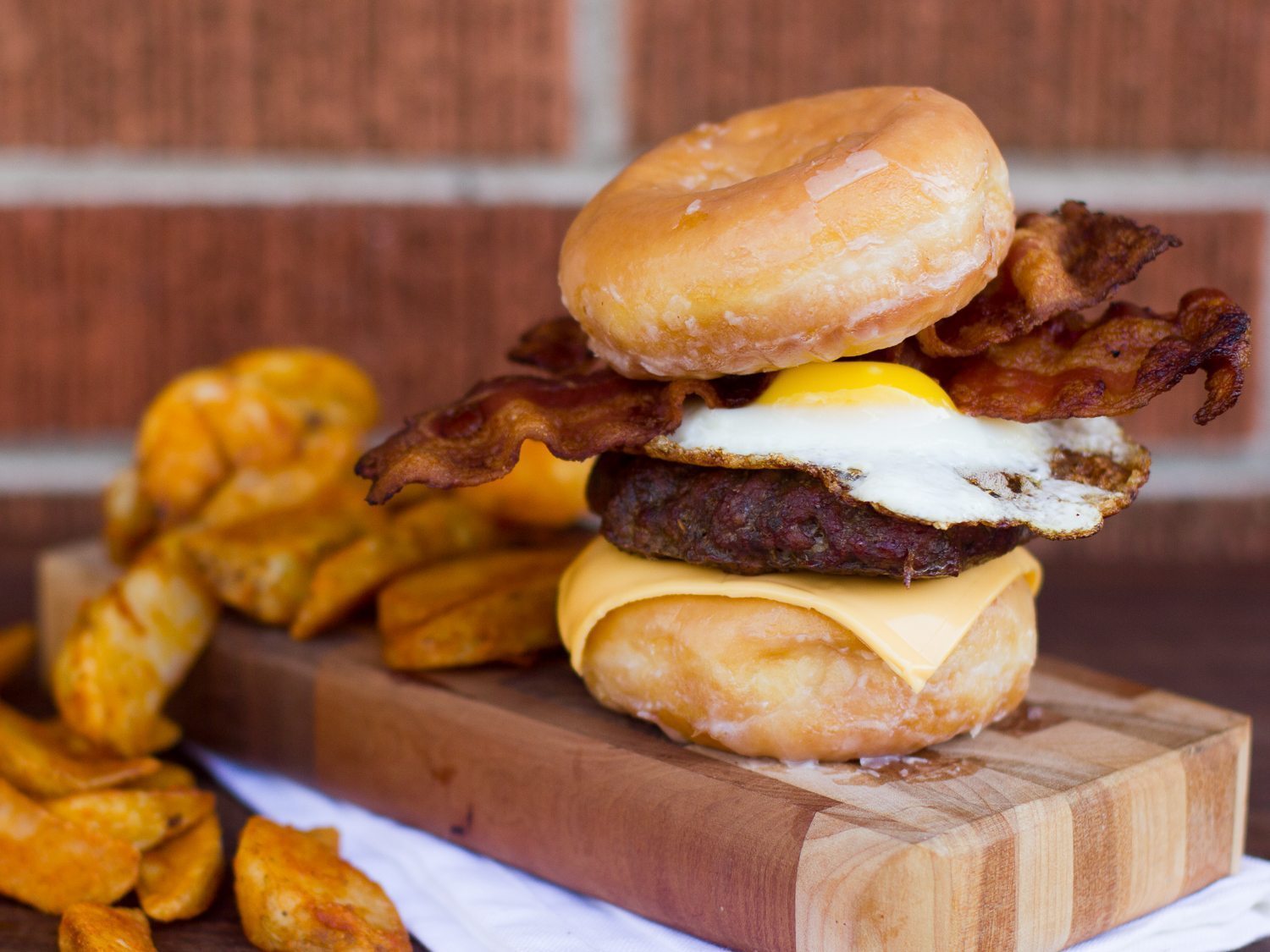 Smoked
Donut Burger

Recipe



This Smoked Donut Burger recipe is perfect if you are not in any kind of diet. Choose your wood of preference, but Hickory and Whiskey Oak will work great. Use Smoked Cheddar Cheese for extra smoky flavour
Ingredients
1 Lb ground beef
1 Tsp salt
½ Tsp garlic powder
½ Tsp onion powder
½ Tsp oregano
½ Tsp ground black pepper
8 Bacon slices - cooked
2 Tbsp oil
4 Eggs
4 Slices cheese – use Smoked Cheddar Cheese for extra smoky flavour!
8 Glazed donuts
Bradley Flavour Bisquettes of choice - hickory or whiskey oak work great
Preparation
Using your hands, knead the salt, garlic powder, onion powder, oregano, and black pepper into the ground beef. Divide into 4 equal portions and shape into burger patties. Place on smoker rack.
Set the smoker to 275°F using Bradley Flavour Bisquettes of choice.
Place the burgers in the smoker and smoke until cooked through, and they reach an internal temperature of 165°F, about 2½ hours.
Heat oil in a skillet and fry the eggs sunny side up.
Assemble burgers by placing a donut on a plate. Then put on a cheese slice, burger patty, fried egg, and two slices of bacon. Top with another glazed donut.
Serve, and enjoy!
Recipe by: Steve Cylka
Hickory
Wood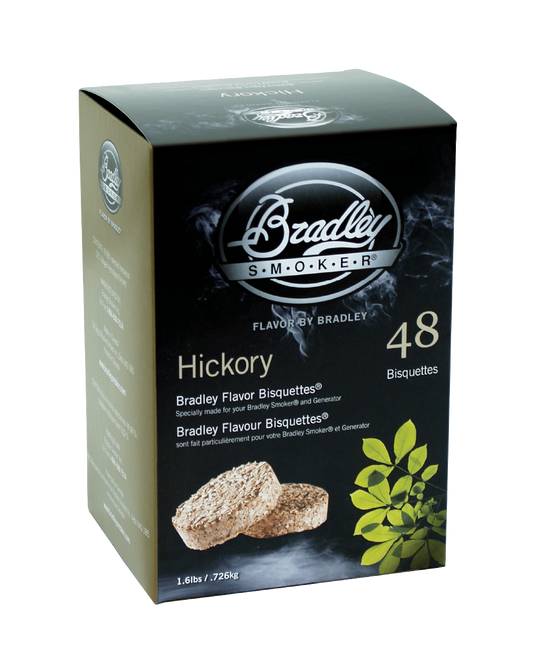 The strong and sweet flavour of Hickory Bisquettes make it one of the more popular woods for smoking, and especially pairs well with poultry, beef, pork, game, water fowl, nuts, and cheese.
Shop Now