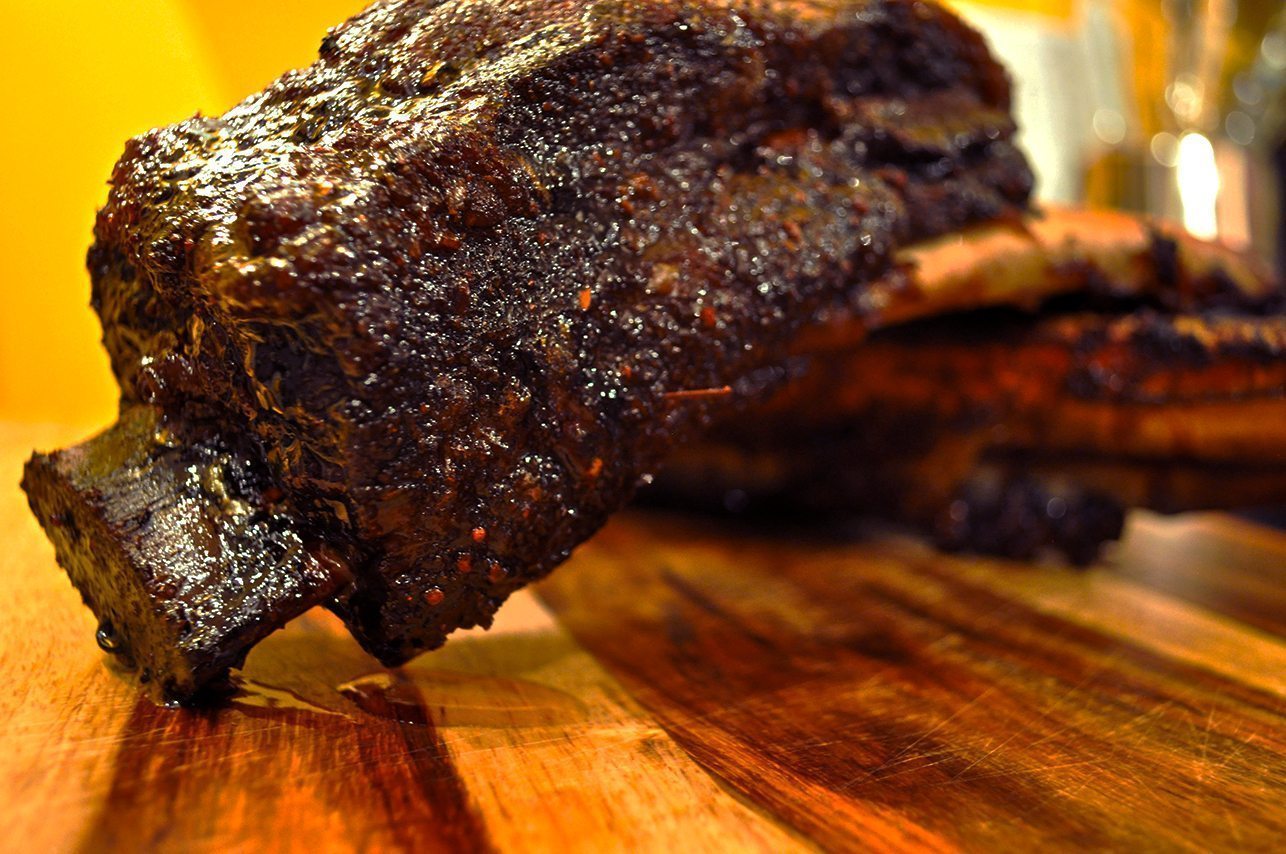 Smoked Five-Spice
Short Ribs


Five-spice blend is a mixture of star anise, cloves, cinnamon, Szechuan pepper and fennel. It works its subtle magic in the rub. Perfect to complement the meatiness of beef short ribs. Better yet when you use mesquite wood to prepare this Asian short rib recipe.
Ingredients
4-6 beef short ribs, bone-in
For Slather:
½ cup Dijon mustard

2 tbsp Worcestershire sauce
For Rub:
3 tbsp kosher salt
½ cup brown sugar
1 tbsp paprika
1 tbsp five-spice blend
Bradley Flavor Bisquettes – Mesquite
Preparation
Mix together Dijon mustard and Worcestershire sauce for the slather in one bowl.
Mix together spices for the rub in another bowl.
Slather short ribs with (you guessed it) the slather, then coat in the rub. Leave in the fridge for 2-3 hours to absorb flavours.
Smoke short ribs bone side down (and meat side up) with Mesquite bisquettes for 4-5 hours on an oiled rack at 225-250°F.
Check the internal temperature of ribs, keep smoking ribs until an internal temperature of 185°F is reached.
Remove from the smoker and let rest for 15 minutes before cutting and serving.
Mesquite
Wood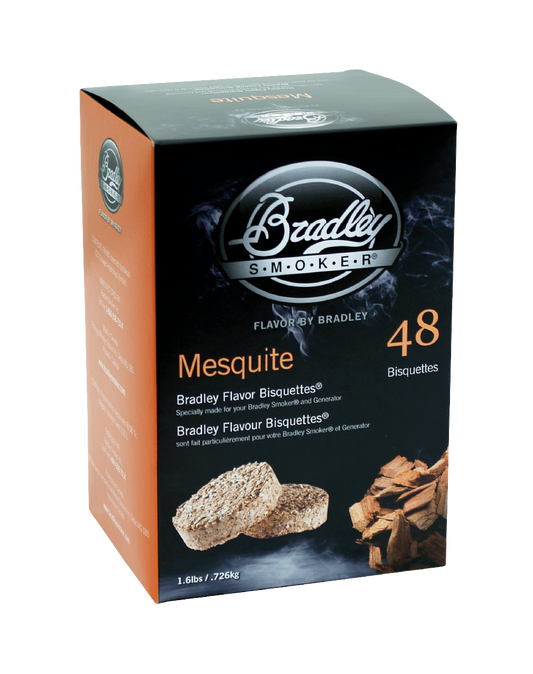 As the strongest of the smoker woods, it perfectly complements rich meats such as steak, duck, and lamb with its stronger, slightly sweeter, and more delicate than Hickory flavour.
Shop Now