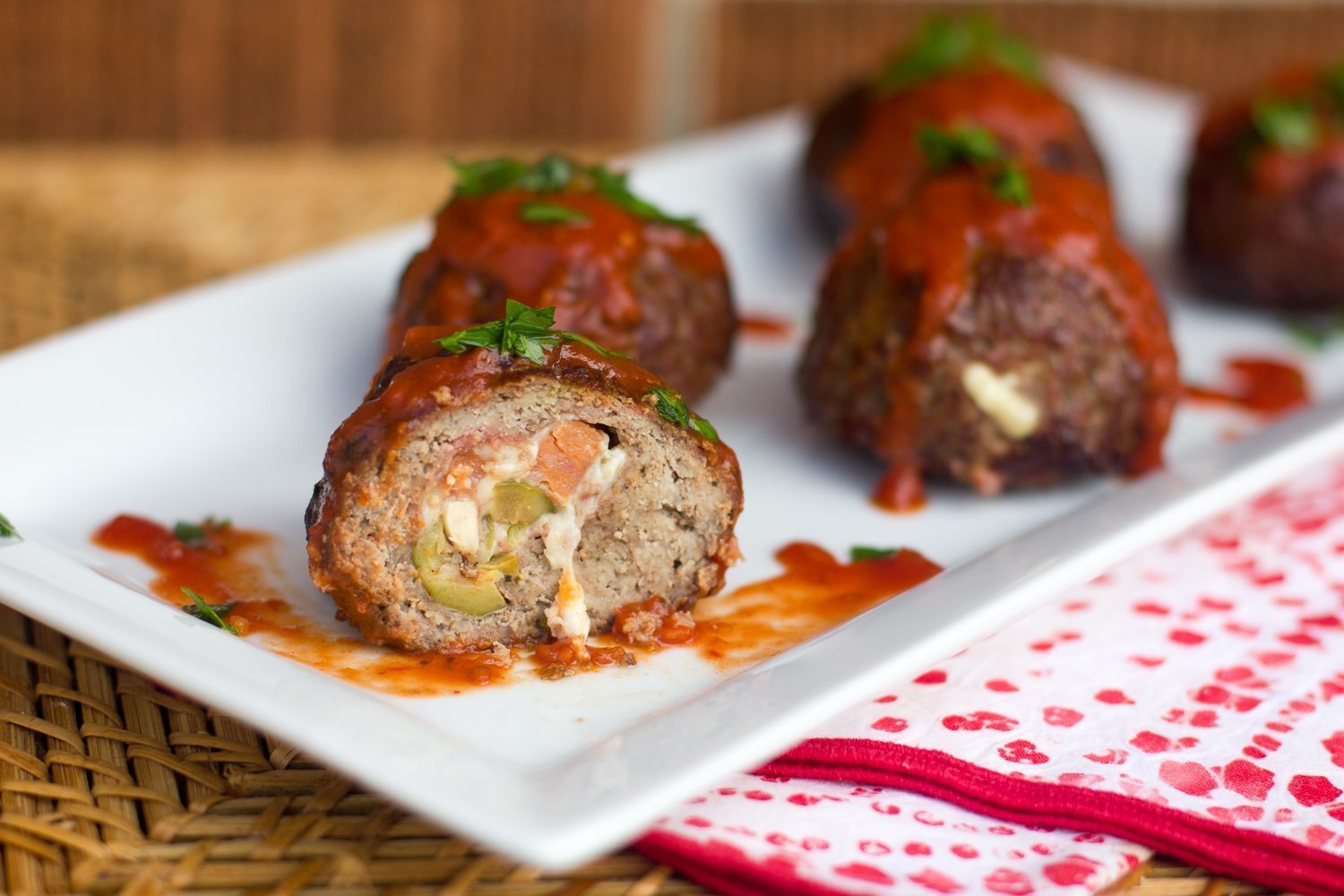 Smoked
Pizza Bombs

Recipe



Meatballs are perfect for a snack or in a pasta dish. Same with these Smoked Pizza Bombs, filled with cheese, pepperoni and olives. Drizzle some pizza sauce on top of the meatballs and serve hot!
Ingredients
2 Pounds ground beef
1 Tsp oregano
½ Tsp salt
½ Tsp garlic powder
½ Tsp onion powder
1½ Cups grated mozzarella cheese
¾ Cup pepperoni - diced
½ Cup green olives - diced
1 Cup pizza sauce
Bradley Flavor Bisquettes
Preparation
Set the smoker to 275°F using Bradley Flavor Bisquettes of choice.
In a small bowl, mix together the ground beef, oregano, salt, garlic powder, and onion powder until thoroughly combined.
In a bowl, mix together the grated mozzarella, pepperoni and green olives.
Grab a small handful of the meat mixture and form a meatball that is about 1½ inches in size. Make a small indentation in the middle with your thumb. Put some of the cheese, pepperoni, and olive mixture into the indentation and fold the meat around the cheese mixture so that it is covered.
Using your two hands, roll the meat around so that it is fairly round. Place the meatball on the Bradley smoker racks. Do this with the remaining meat and cheese.
Place the smoking racks in the Bradley Smoker. Smoke the meatballs until they reach an internal temperature of 165°F, about 2½ hours.
Drizzle some of the pizza sauce on top of the meatballs and serve hot!
Recipe by: Steve Cylka