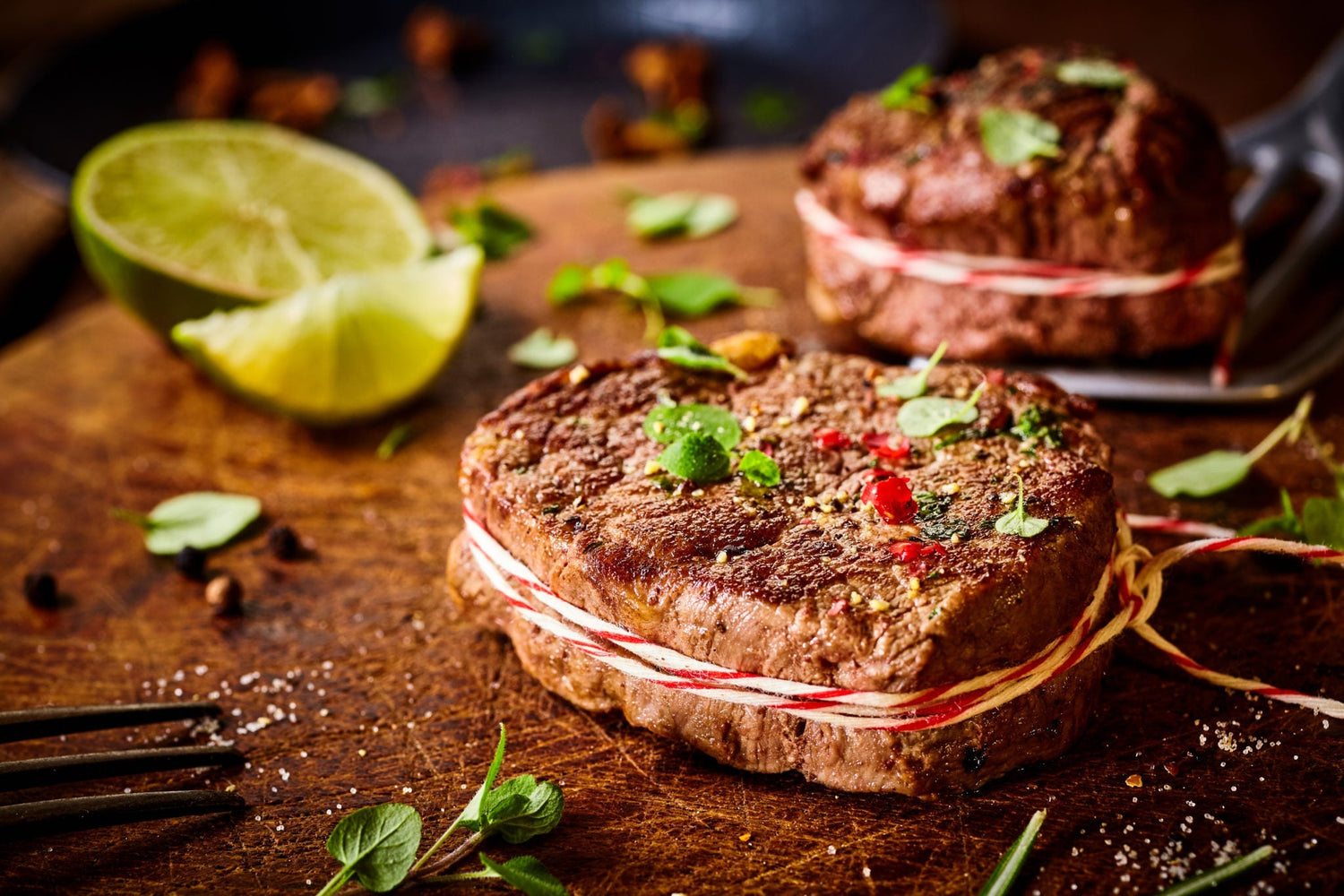 Smoked
Steak

Medallions



How to make Smoked Steak Medallions. In this video, Joe smokes some Smoked Steak Medallions, one of the most tender kinds of meat you will ever taste. Stick around till the very end to see how this turns out.
Ingredients
Filet mignon
Bacon
¼ Inch thick piece of blue cheese
¼ Inch thick piece of pear
Salt
Reduced balsamic
Whiskey Oak Bisquettes
Preparation
Take your bacon and wrap it around your medallion, make sure the ends of the bacon overlap.
Using a skewer, poke it inside your medallion and bacon so it sticks together.
Sprinkle kosher salt onto your medallion on bacon on both sides. Place it back in the fridge to cool down for 1.5 hours.
Once they've cooled down, place them into your smoker. Put the temp to 150ºF (65ºC), cook for 2 hours, and smoke for 1 hour and 40 minutes.
Pull them out of the smoker, place them on the grill and let them grill for 4 minutes on each side. Place a piece of blue cheese and pear on top of them for 2-3 minutes. Drizzle your medallion in reduced balsamic and enjoy!
Recipe by: Smokin' with Joe - Video
Whiskey
Oak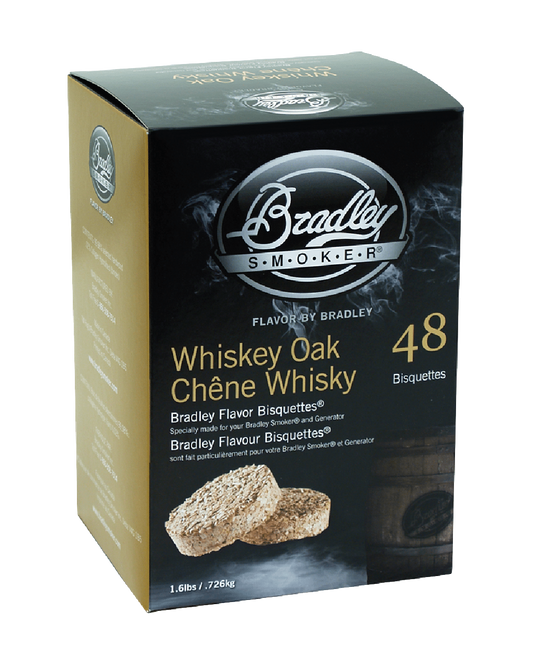 Specially created to add a distinct flavour to any dish. Pairs well with red meat, pork, fish (especially salmon) and heavy game.
Shop Now