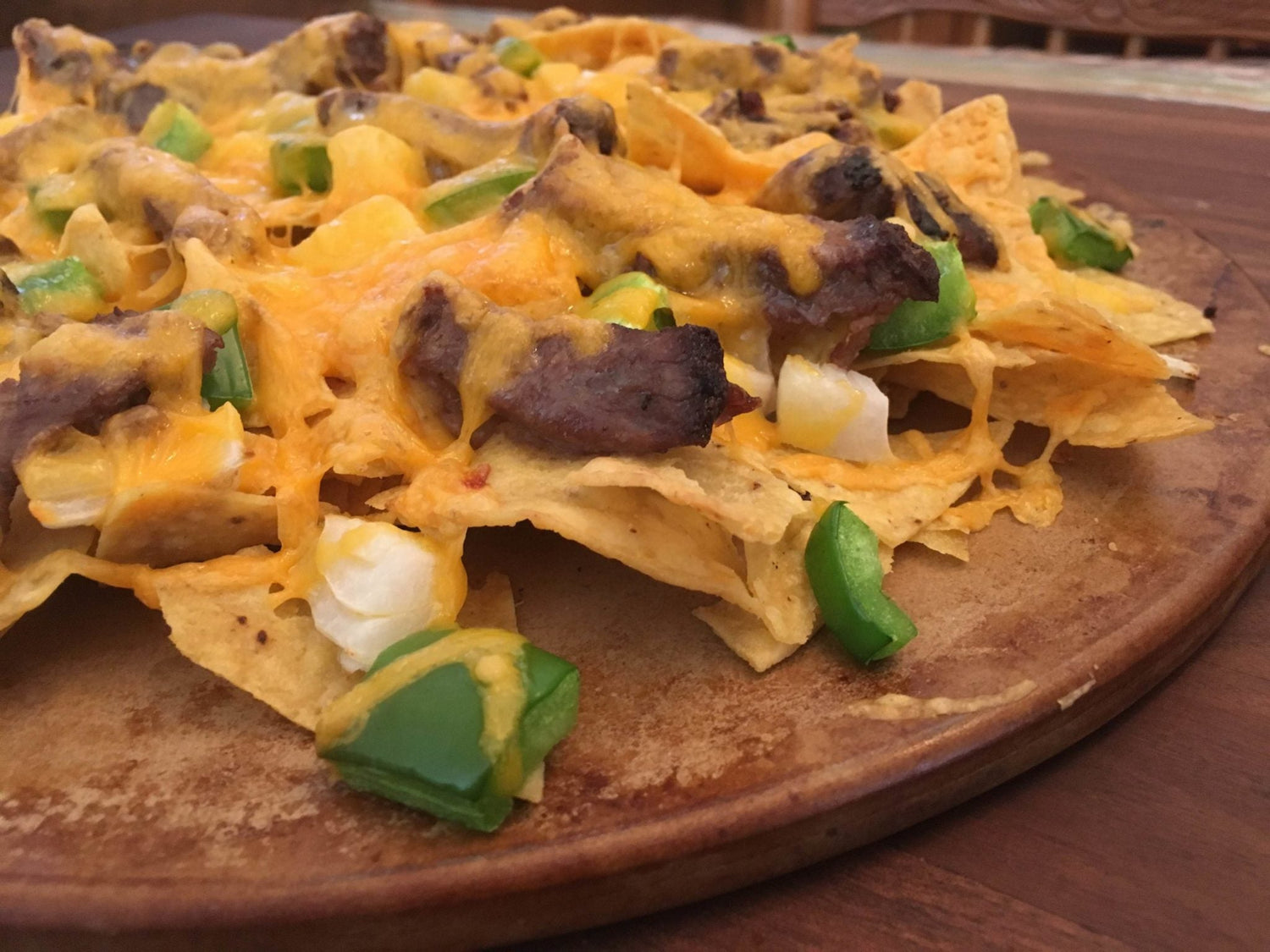 Smoked
Steak Nachos

Recipe



Traditionally, nachos are heated tortilla chips covered with cheese and often served as a snack or appetizer. However, if you add some protein, like this smoked steak, you can turn it into a main dish.
Ingredients
1 Smoked steak
¼ Cup BBQ sauce
1 Green pepper - cored and diced
1 Onion - peeled and diced
2 Cups grated cheddar cheese
1 Bag of nacho chips
Preparation
Preheat oven to 425°F.
Brush steak with BBQ sauce and slice into thin strips.
Spread nacho chips on a pizza stone or baking sheet.
Top with steak strips and diced pepper and onion.
Evenly spread the grated cheddar on top.
Bake in the oven until the cheese is melted and just starting to bubble.
Recipe by: Steve Cylka