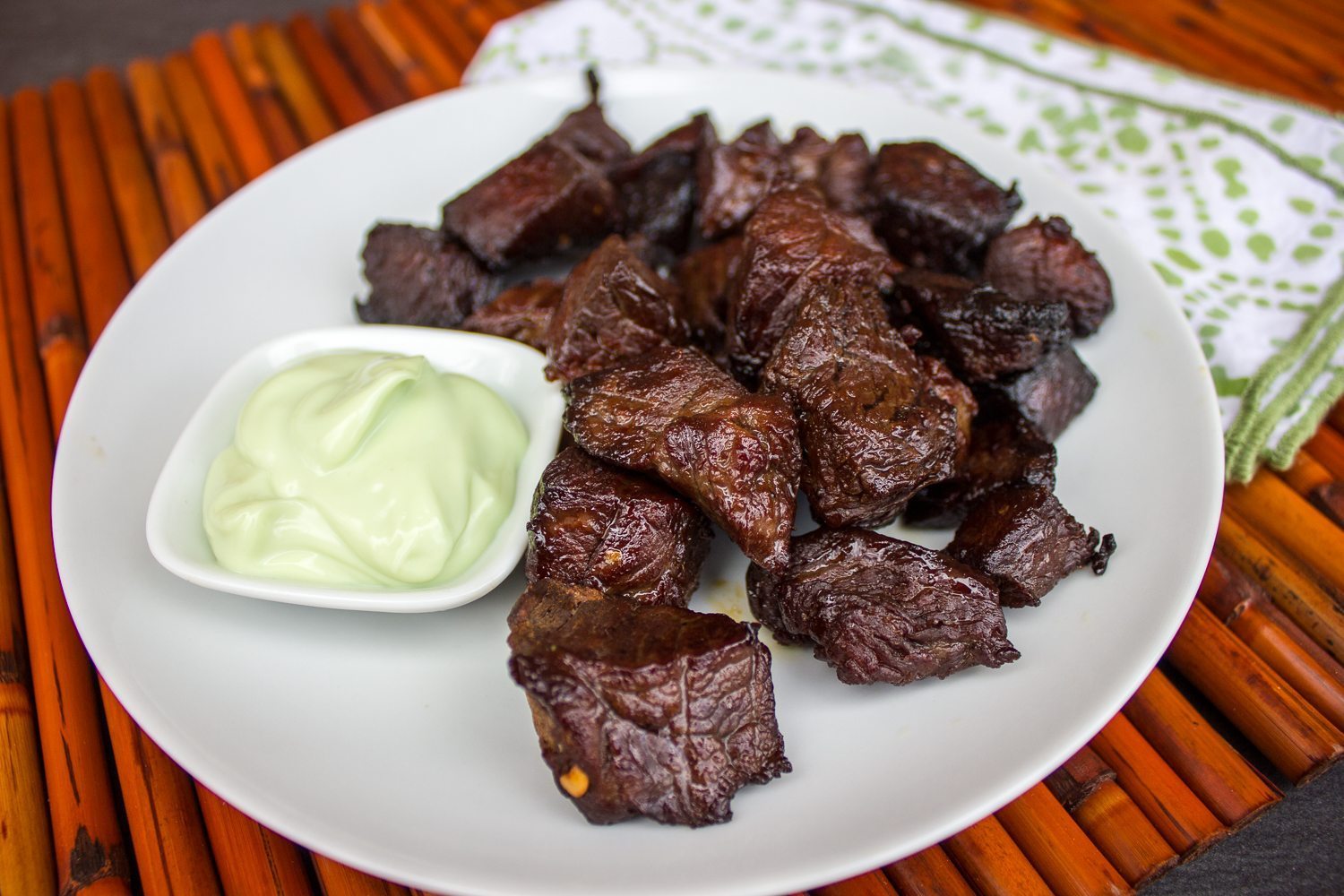 Smoked Teriyaki
Beef Bites

with Wasabi Mayo Recipe



These smoked beef bites match perfectly well with the flavourful wasabi mayo.
Ingredients
3 Pounds beef roast (sirloin, chuck, etc)

3 Tbsp oil

1 Cup teriyaki marinade

3 Tbsp soy sauce

1 Tsp dried chili flakes

⅓ Cup honey

1 Tsp wasabi powder

2 Tsp lemon juice

⅓ Cup mayonnaise
Preparation
Trim the beef roast of most fat and any membrane. Cut into ½ – 1 inch cubes
In a large bowl, whisk together the oil, teriyaki marinade, soy sauce, chili flakes and honey. Dump the cubed beef in the bowl and toss so that the beef is fully coated in the marinade. Cover the bowl with plastic wrap and place in the fridge for 8 hours. If possible, stir the beef a couple of times during the marinating process.
Place the beef on smoker racks. If the beef is falling through, use the jerky racks or magic mats.
Set the smoker to 225ºF using wood bisquettes of choice (mesquite, oak, hickory and pecan work great).
Smoke the beef for 2 – 3 hours. The outside of the beef should develop a glaze, as the marinade starts to caramelize.
Make the wasabi mayo by mixing together the wasabi powder and the lemon juice. Whisk into the mayonnaise until combined and smooth.
Serve the beef with the wasabi mayo.
Pecan
Wood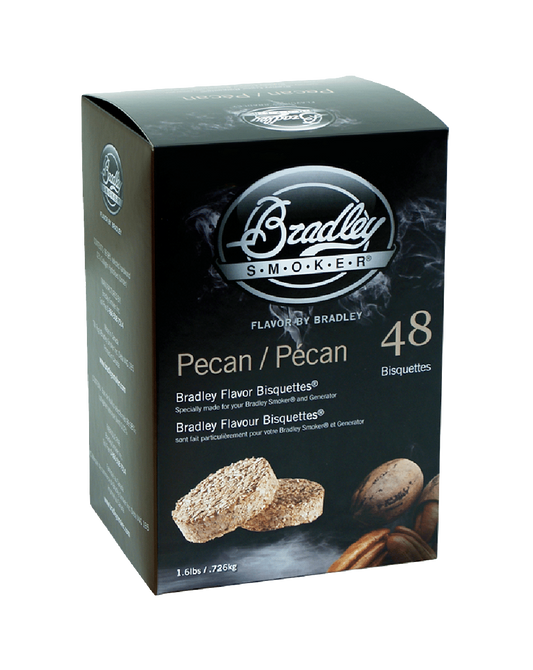 With a sweet and mild flavour, making it the milder cousin to Hickory, Pecan Bisquettes pair well with poultry, beef, pork, lamb, game, and water fowl.
Shop Now