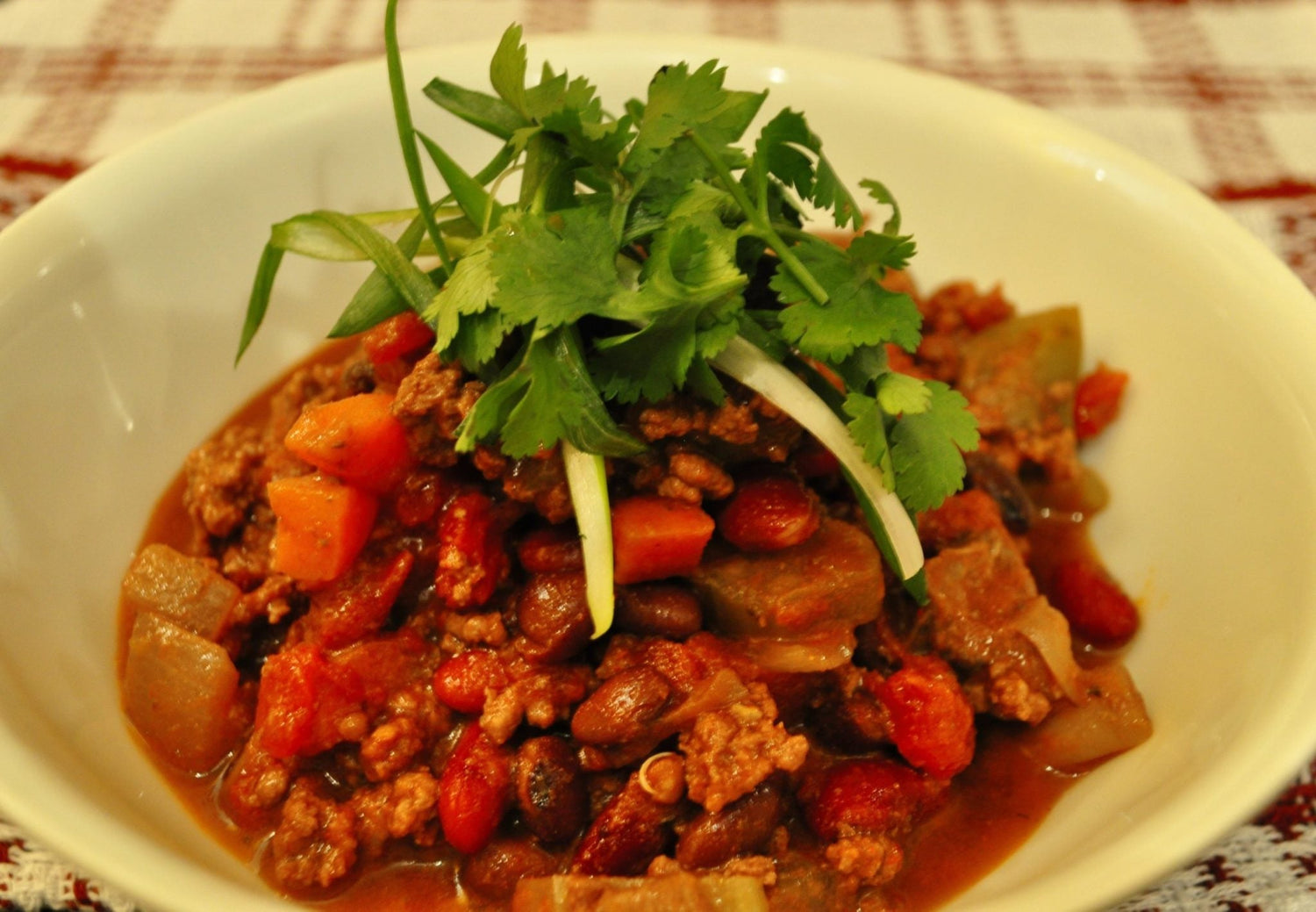 Smoked
Chili Con Carne

Recipe



Smoke the ground beef, onions and peppers before, and this chili recipe will get that campfire smokiness. You may use wood of choice, but oak bisquettes work well. Dark strong beer and a few dark chocolate chips will complement the unique flavour.
Ingredients
1½ Lb beef - ground (I used chuck)
1 Large yellow onion - diced
1 Green bell pepper - diced
5 Cloves garlic - minced
1 (14 oz) can diced tomatoes
2 Tbsp tomato paste
2 Cups vegetable stock
½ Cup Stout (or other dark, strong beer; I used Guinness)
2 Tbsp cayenne
2 Tbsp cumin
1 Tsp celery seed
1 Tbsp oregano
1 Tsp salt
1 Tsp black pepper
1 Can black beans
1 Can kidney beans
15 G chopped dark chocolate or dark chocolate chips
Cilantro and green onion
Bradley Flavor Bisquettes - Oak
Preparation
Preheat smoker with oak bisquettes to 250°F.
Place the beef on an aluminum tray.
Place the onions and bell peppers on a perforated aluminum tray.
Place both trays in your preheated smoker and smoke for 1 ½ hours.
Preheat oven to 350°F.
Place beef, drippings and vegetables in casserole dish or Dutch oven.
Add garlic, diced tomatoes, tomato paste, stock, stout and spices, then stir.
Cook in oven uncovered for 1-1½ hours.
Stir in beans and chocolate. Cook for another 20-30 minutes.
Garnish with cilantro and green onions, then serve.
Oak
Wood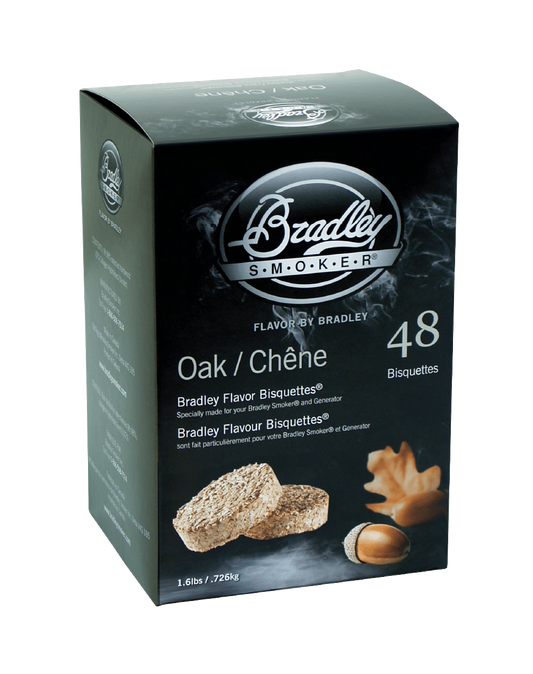 The most versatile wood of them all is Oak. Pairs especially well with poultry, beef, pork, lamb, and game.
Shop Now