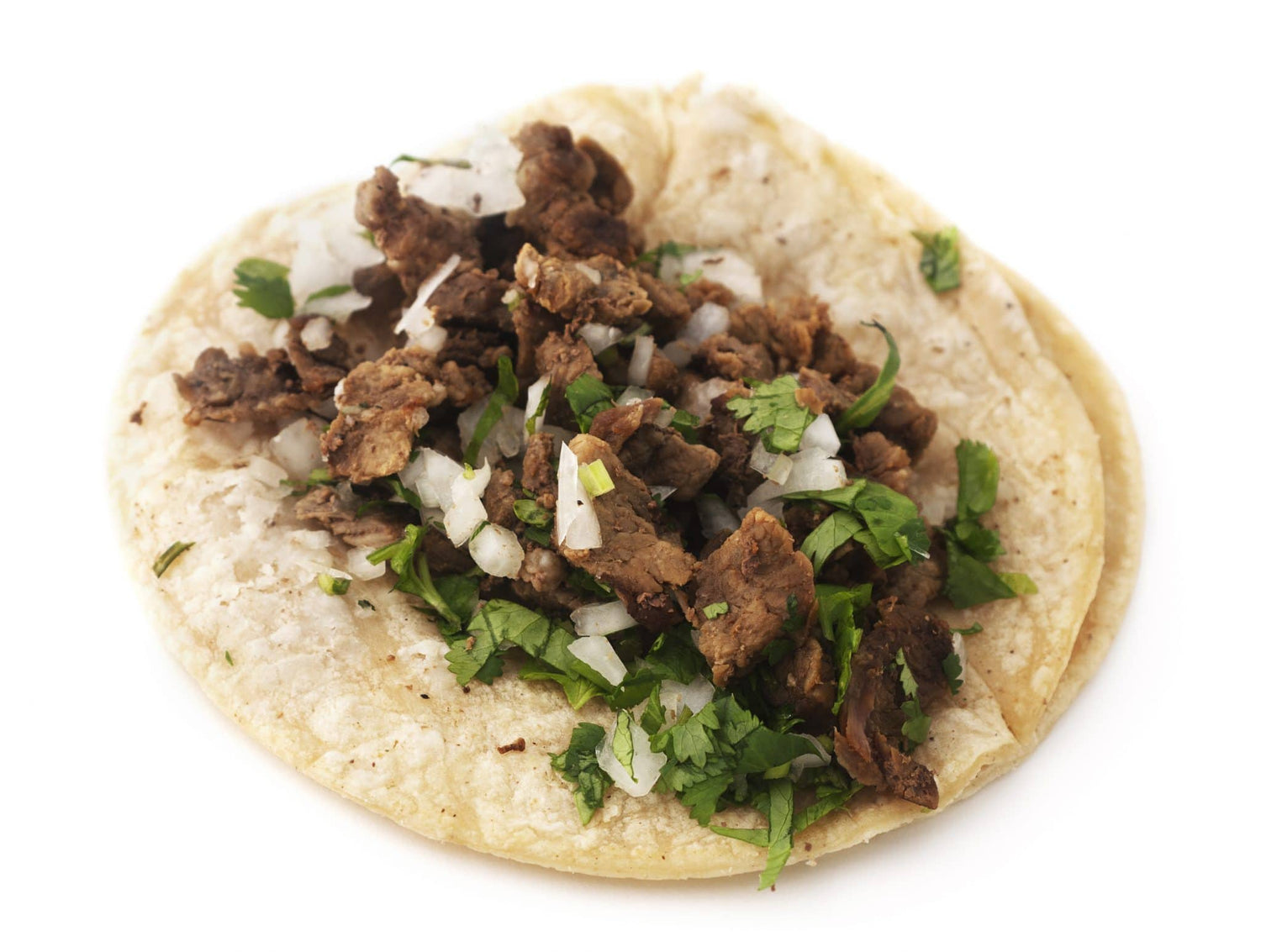 Steak Tip

Tacos



Learn how to make steak tip tacos, a great summertime meal.

Tip: Marinade steak for 48 hours using a 1 gallon zip lock bag. Please simmer the marinade for minimum of 10 minutes to ensure the alcohol content cooks out.
Ingredients
Tacos:
Sirloin tips 1/16 oz

6 Flour tortillas

4 Tbsp sour cream

1 Cup baby spinach

½ Cup apple juice
Marinade:
1 Cup ketchup

1 Oz white rum

1 Tbsp soy sauce

1 Tbsp Worcestershire sauce

½ Tsp salt

½ Tsp ground pepper

1 Tbsp chopped onion

½ Tsp cayenne pepper

¼ Cup balsamic vinegar
Preparation
Mix all marinated ingredients together in a saucepan and simmer on medium heat for 10 minutes. Let sit for 5 to 10 minutes before using. Preheat your Bradley Smoker to 250ºF (121.1ºC) Place the steak on the non-stick mat, place it onto the grate, and place it into the smoker.
Place the apple juice in a spray bottle and spritz the steak tips every 20 minutes to keep the outside of the meat moist.
Turn on the grill on high heat to perform a reverse sear on the steak tips. After 50 minutes in the smoker, pull off the smoker and dip each piece into the marinade before placing it onto the grill. Now place on the grill and hear that meat sizzle as it touches the hot grill and cook until 165ºF (73.8ºC) (Almost well done).
Using a rag, get the entire thing wet and place the flour tortillas in the microwave for 1-2 minutes. Add the steak, spinach, and sour cream to the flour tortilla and enjoy!
Recipe by: Bryan Edwards