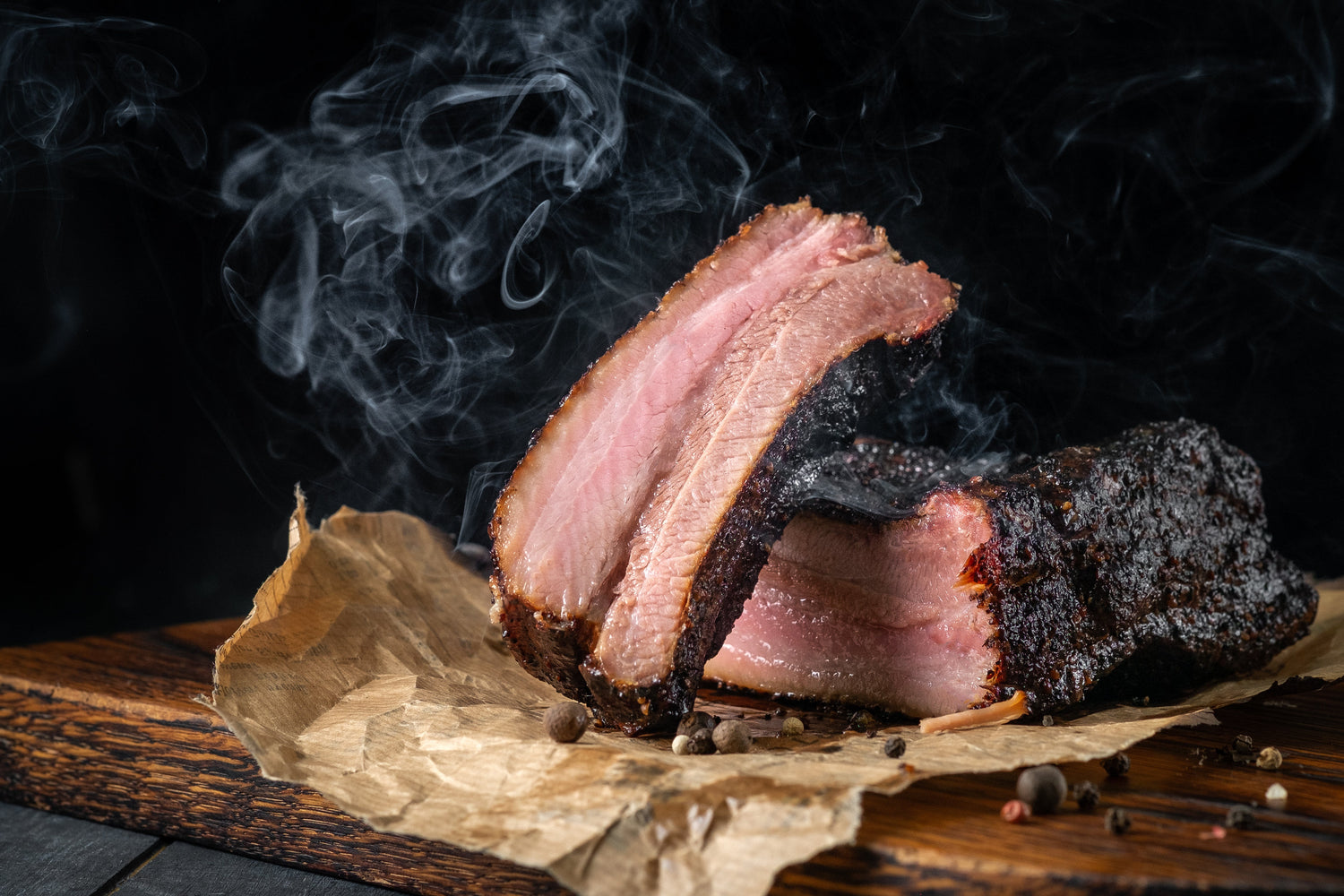 Smoked Texas Style
BBQ Brisket

Recipe



Take your taste buds on a trip to the Lone Star State with our smoked Texas-style BBQ brisket recipe! Slow-cooked to perfection and infused with smoky, savory flavor, this classic dish is a must-try for any BBQ lover.
Ingredients
2½ Kg to 3 kg (5 lb to 6 lb) trimmed brisket
150 Ml (⅔ cup) dried cane sugar (dry in oven before using)
150 Ml (⅔ cup) garlic salt
125 Ml (½ cup) paprika
45 Ml (3 tbsp) pepper
30 Ml (2 tbsp) chilli powder
15 Ml (1 tbsp) each of powdered beef bouillon, ground ginger, onion powder, ground coriander, cayenne pepper
Preparation
French's ballpark mustard (lots)
Smother the brisket with lots of mustard.
Mix all the dry ingredients together to create a rub.
Roll the mustard-covered brisket in the rub.
Smoking Method:
Using Mesquite flavor bisquettes, smoke and cook for approximately 10 hours.
The temperature should be steady at 80°C to 90°C (180°F to 200°F). Smoke for a minimum of 4 hours or longer depending on how strong a smoke flavor is desired.
Check your bottom tray occasionally to make certain the drippings don't overflow. Remember this cut of meat is best cooked very slowly and at low temperatures.
To Serve:
Slice meat thickly and serve with large crusty rolls and quality BBQ sauce. Ready-to-serve tip: never put BBQ sauce on the meat, serve it separately as a dip.
Mesquite
Wood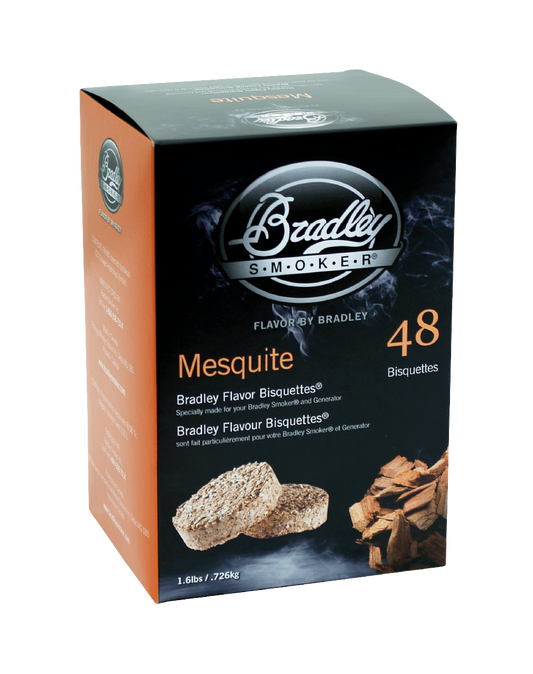 As the strongest of the smoker woods, it perfectly complements rich meats such as steak, duck, and lamb with its stronger, slightly sweeter, and more delicate than Hickory flavour.
Shop Now