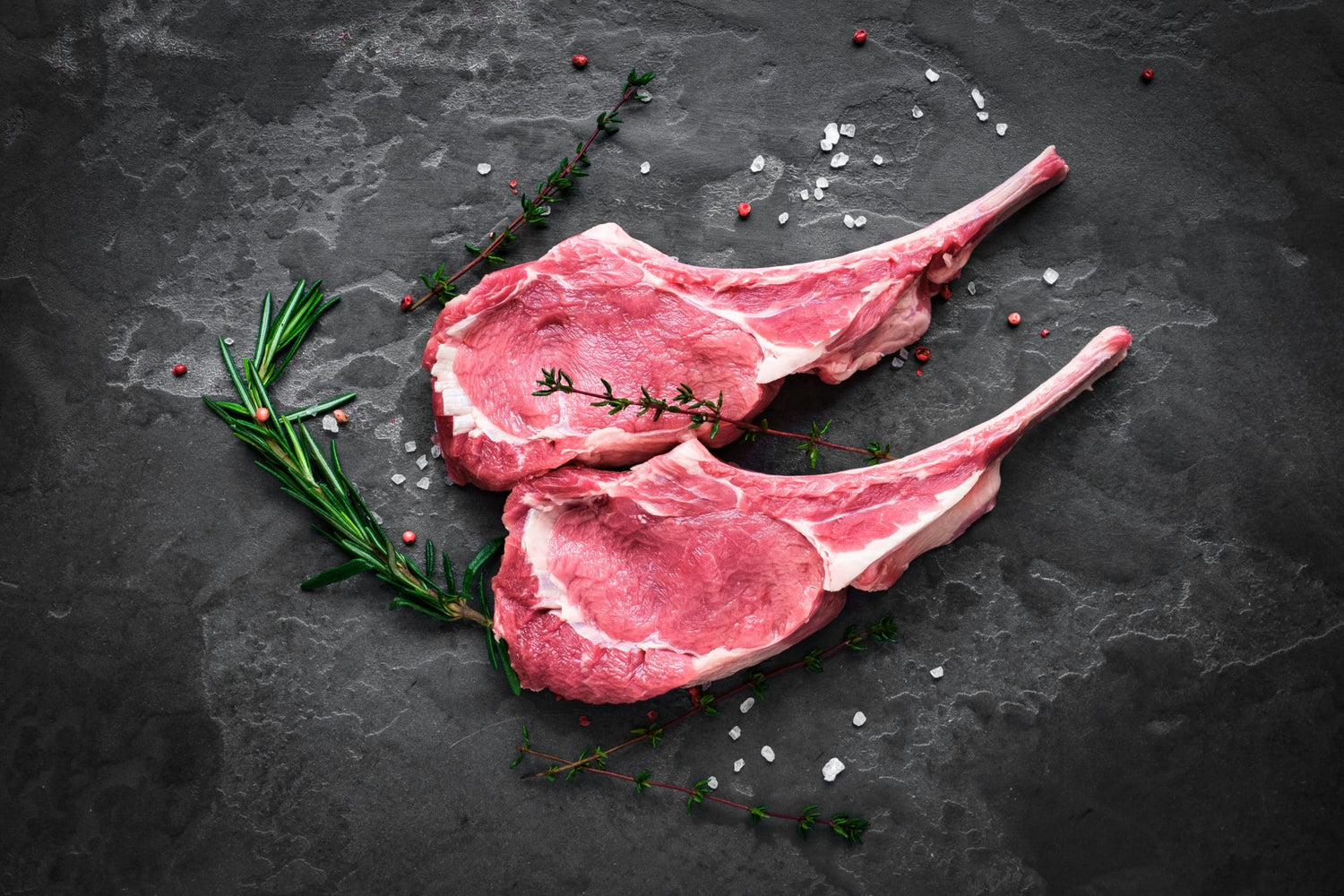 Smoked
Veal Rib Steaks

Recipe



Indulge in the ultimate feast with our smoked veal rib steaks recipe! These tender, juicy steaks are slow-cooked to perfection, infusing them with smoky flavor and a melt-in-your-mouth texture that's sure to please any meat lover.
Ingredients
Wine Sauce:
4 Shallots - finely chopped
2 Garlic cloves - finely chopped
3 Tbsp of vegetable oil
1 Cup white wine
2 Cups beef or veal broth
¼ Cup tomato paste
2 Tbsp butter
Salt and pepper
Veal Rib Steaks:
Rib steaks - (amount you want to serve)
Pepper to taste
Butter
Vegetable oil
Fleur de sel (or the best sea salt you can find)
Preparation
Cold smoke veal steaks for one to one and a half hours, (veal will absorb smoke flavors).
Keep the temperature of the veal and the Bradley smoker as low as possible by using the add on smoke chamber with a dryer duct. Use ice at the bottom of the Bradley Tower to help keep the tower temperature down. The veal should go directly from the fridge to the smoker.
When the cold smoke is finished place the veal in plastic resealable bags, and return it to the fridge immediately to rest overnight, until time to prepare the meal the next day.
Preheat oven to 400°F.
Remove the veal from the refrigerator, and pat dry with paper towels.
Season each rib on both sides with pepper.
In a hot frying pan, heat butter and oil. Sear each rib on each side for 30 seconds.
Repeat this step for each rib, until all ribs have been seared. After that, place them into a roasting pan(s).
Roast in preheated oven at 400°F for 20 minutes. Around 20 minutes will be about medium rare for a starting point.
While the ribs are roasting, in a large skillet, sauté the shallots and garlic in oil; add wine and reduce for 2 minutes. Add the beef broth and the tomato paste; simmer for 5 minutes to blend the flavors. Remove from heat; stir in the butter one tablespoon at a time, and add salt and pepper to taste.
When the rib steaks are done, sprinkle them with fleur de sel.
Serve with the wine sauce and vegetables. I like asparagus the best.