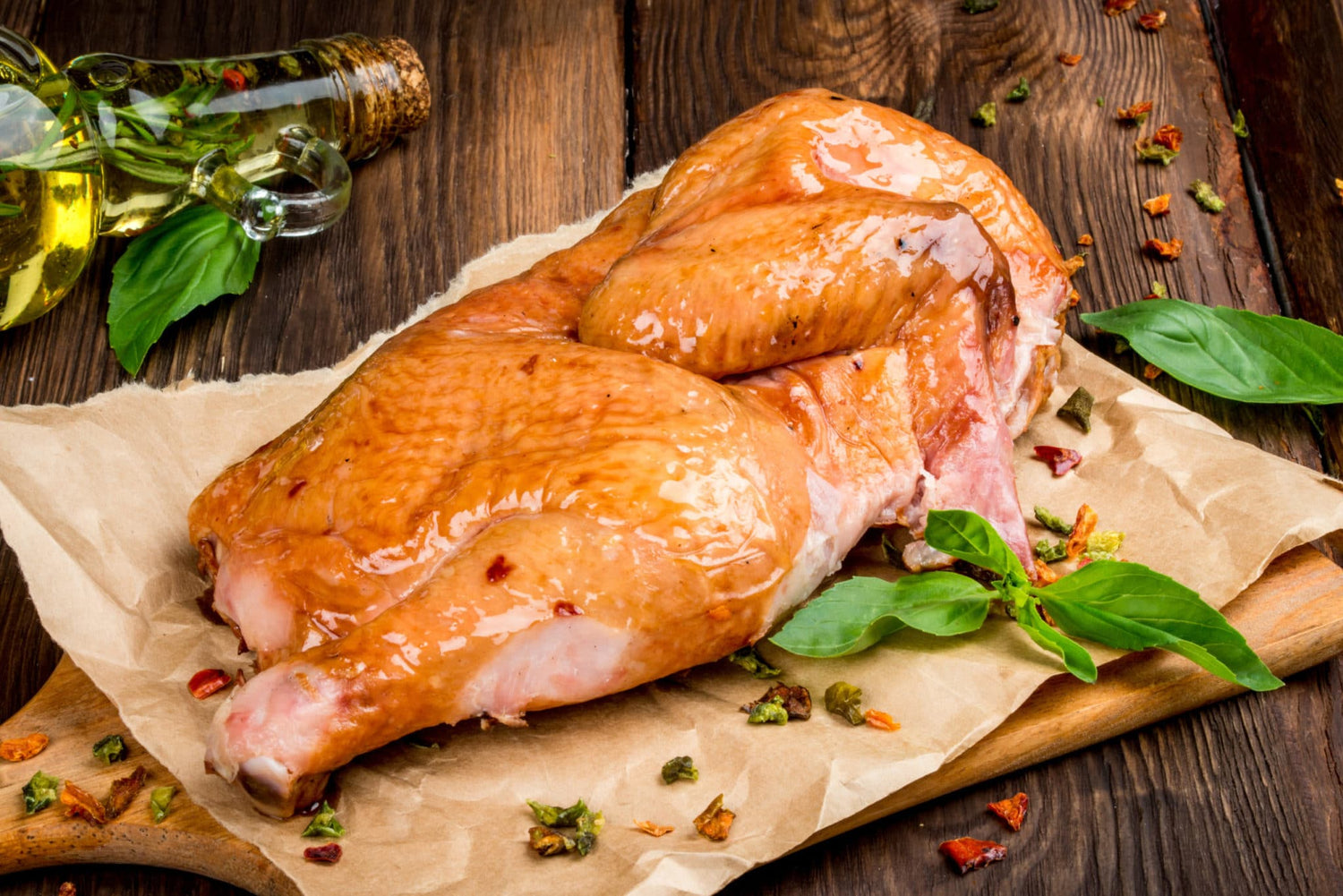 Smoked
Italiano Chicken Halves

Recipe



Enjoy the delicious taste of our Smoked Italiano Chicken Halves, infused with aromatic Italian herbs and spices, for a mouthwatering culinary experience.
Ingredients
1½ Kg (3 lb) frying chicken cut in half
750 Ml (3 c) Italian dressing
Rub:
125 Ml (½ c) paprika
45 Ml (3 tbsp) coarse salt
30 Ml (2 tbsp) coarse ground black pepper
30 Ml (2 tbsp) dried basil
15 Ml (1 tbsp) dried thyme
15 Ml (1 tbsp) dried oregano
30 Ml (2 tbsp) garlic powder
15 Ml (1 tbsp) dry mustard
15 Ml (1 tbsp) onion powder
10 Ml (2 tsp) cayenne pepper
Preparation
Rinse chicken halves and pat dry. Season with rub on both sides and let stand for at least one hour.
Place chicken halves in a plastic bag with 500 ml (2 c) Italian dressing and refrigerate overnight.
Remove from refrigerator and let stand at room temperature for 20 minutes.
Discard the remaining marinade.
Smoking Method:
Preheat your Bradley Smoker to between 105°C and 120°C (220°F and 250°F).
Using Special Blend flavor bisquettes smoke/cook the chicken for 3 hours approximately.
Baste the chicken with the remaining 250 ml (1 c) Italian dressing for the last hour.
Use a meat thermometer to make certain the chicken is cooked.
To Serve:
Serve with a tomato sauce pasta dish and tossed greens.