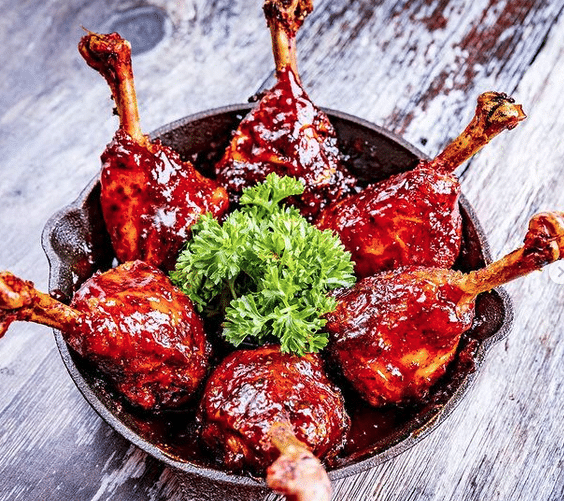 Chicken

Lollipops



This chicken lollipops recipe is perfect for any occasion! It will leave you wanting more!
Ingredients
6 Chicken drumsticks
2 Tbsp of poultry rub
2 Tbsp of chipotle spice
Sweet Cherry & Bourbon BBQ Sauce
Preparation
Remove the flesh between the end of the bone to the thigh. Leaving the "lollipop" stick exposed.
Push the meat and skin down together so the lollipop would stand up on its own, proceed to cover the ends of the chicken boil with foil.
Dust the lollipops off with my poultry rub, with some extra chipotle spice.
Put your lollipops in a tray and put them in the Bradley with the mesquite briquettes and smoked at 370°F (185°C) until the skin firms up and internal temp is around 165°F (74°C).
Glaze them over with a sweet cherry & bourbon-based bbq sauce that was heated in the skillet.
Put them back in to firm up for 10 minutes, and now enjoy!
Recipe by: gameandflames