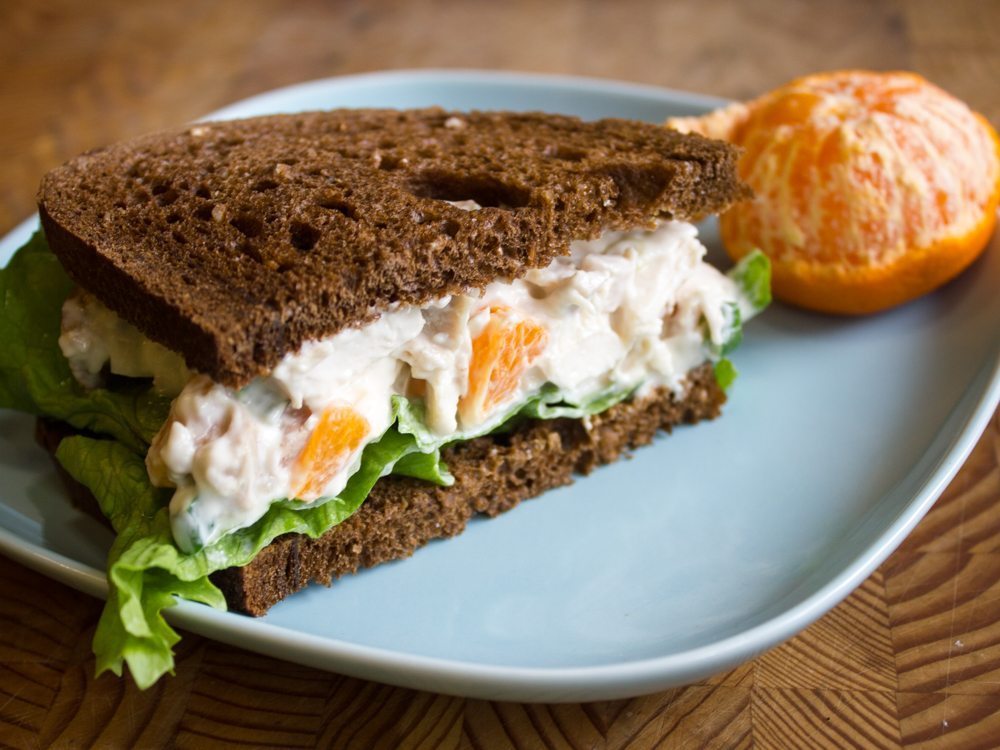 Smoked
Chicken & Mandarin Orange

Salad Sandwiches Recipe



Like a chicken and mandarin salad, but in a sandwich. Who needs lettuce anyway? The perfect upgrade to your weekday lunch.
Ingredients
2 Cups smoked chicken meat - cubed
3 Mandarin oranges - peeled and wedges cut into 2-3 pieces
6 Green onions - thinly sliced
1½ Cups Miracle whip
½ Tsp salt
½ Tsp freshly ground black pepper
8 Slices rye bread
Lettuce, cheese or other toppings for the sandwiches
Preparation
In a large bowl, mix together the smoked chicken meat, mandarin oranges and sliced green onions with the Miracle whip, salt and pepper. Stir until well combined.
Spread some of the chicken salad mixture on a bread slice. Top with lettuce, cheese or other toppings and place another bread slice on top. Do this with the remaining bread slices.
By Steve Cylka