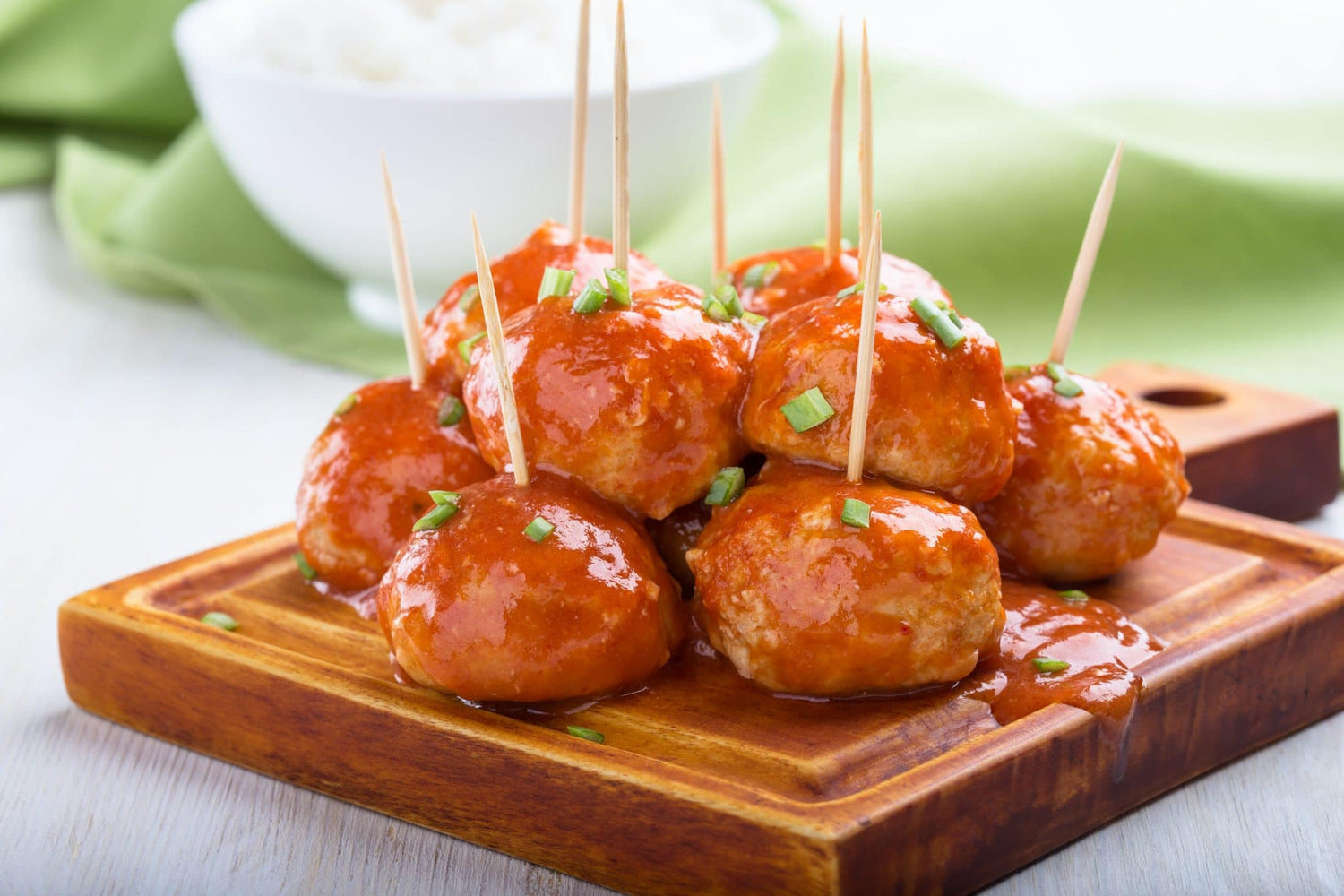 Grilled
Buffalo Chicken

Meatballs



Learn how to make delicious grilled buffalo chicken meatballs from scratch.
Ingredients
1Lb Ground Chicken
1 Cup Panko Bread crumb
1 Egg
2 Tbsp of Buffalo Rub
1 Cup of Blue Cheese
¼ Cup of buffalo wing sauce
Scallions for garnish
Preparation
Mix ground chicken, egg, ½ cup of blue cheese, and buffalo rub then start adding bread crumb slowly till texture isn't tacky anymore and forms a ball easily.
Form balls and sprinkle a little more buffalo rub on the outside.
Place the chicken balls on the grill or smoker at 300°F-350°F (148.9ºC-176.7ºC) and cook it until the internal temperature reaches 165°F (73.9ºC).
Remove from your grill or smoker and drizzle with buffalo wing sauce, reserved blue cheese, and chopped scallions.
Recipe by: Jacob Parmentier