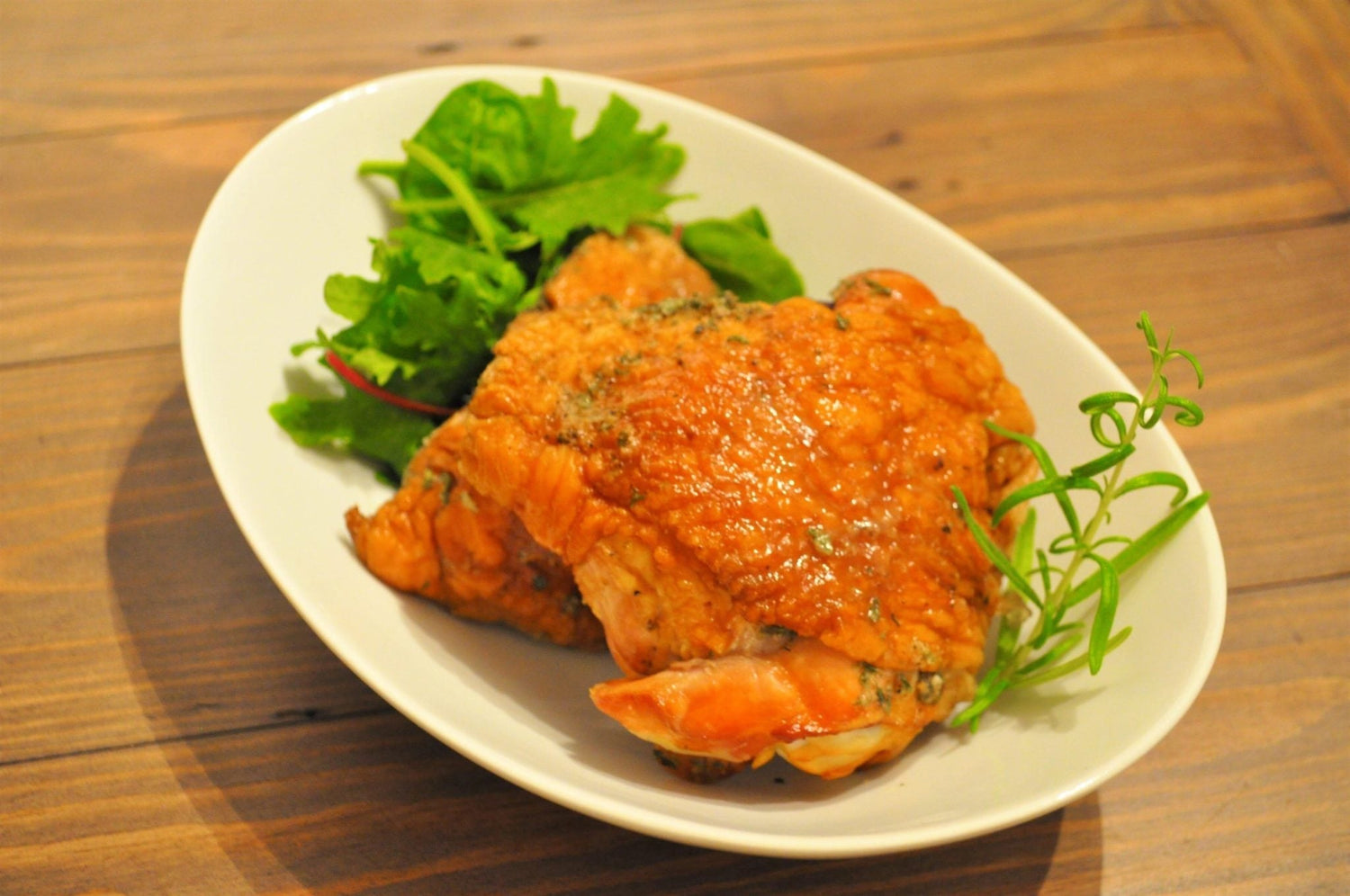 Herb Smoked
Chicken

Recipe



Basil, oregano, parsley, thyme, and rosemary lend a special flavor to this Herb Smoked Chicken. Butter helps keep the chicken moist while smoking. Better results if you use our Premium Hunter's Blend bisquettes.
Ingredients
4 Chicken thighs, bone-in, skin-on
For Brine:
3½ L (about 1 gallon) Water
½ Cup kosher salt
½ Cup brown sugar
For herb compound butter:
¾ Cup butter, at room temperature
Juice and zest of one lemon
¼ Cup of fresh chopped herbs (we used basil, oregano, parsley, thyme, and rosemary; have fun with it and mix it up!)
½ Tsp salt
½ Tsp black pepper
2 cloves garlic, minced
Bradley Flavor Bisquettes – Premium Hunter's Blend Bisquettes
Preparation
Dissolve ingredients for brine.
Brine chicken overnight.
Remove chicken from brine, rinse and pat dry.
Preheat smoker to 275-300°F with Premium Hunter's Blend Bisquettes.
Place chicken on a rack in a roasting pan or aluminum baking dish then place inside the smoker.
Mix together ingredients for herb butter.
Baste chicken periodically with butter.
Smoke for 2-3 hours or until an internal temperature of 165°F is reached.
Remove from smoker and brush with remaining butter.
Recipe by: Lena Clayton