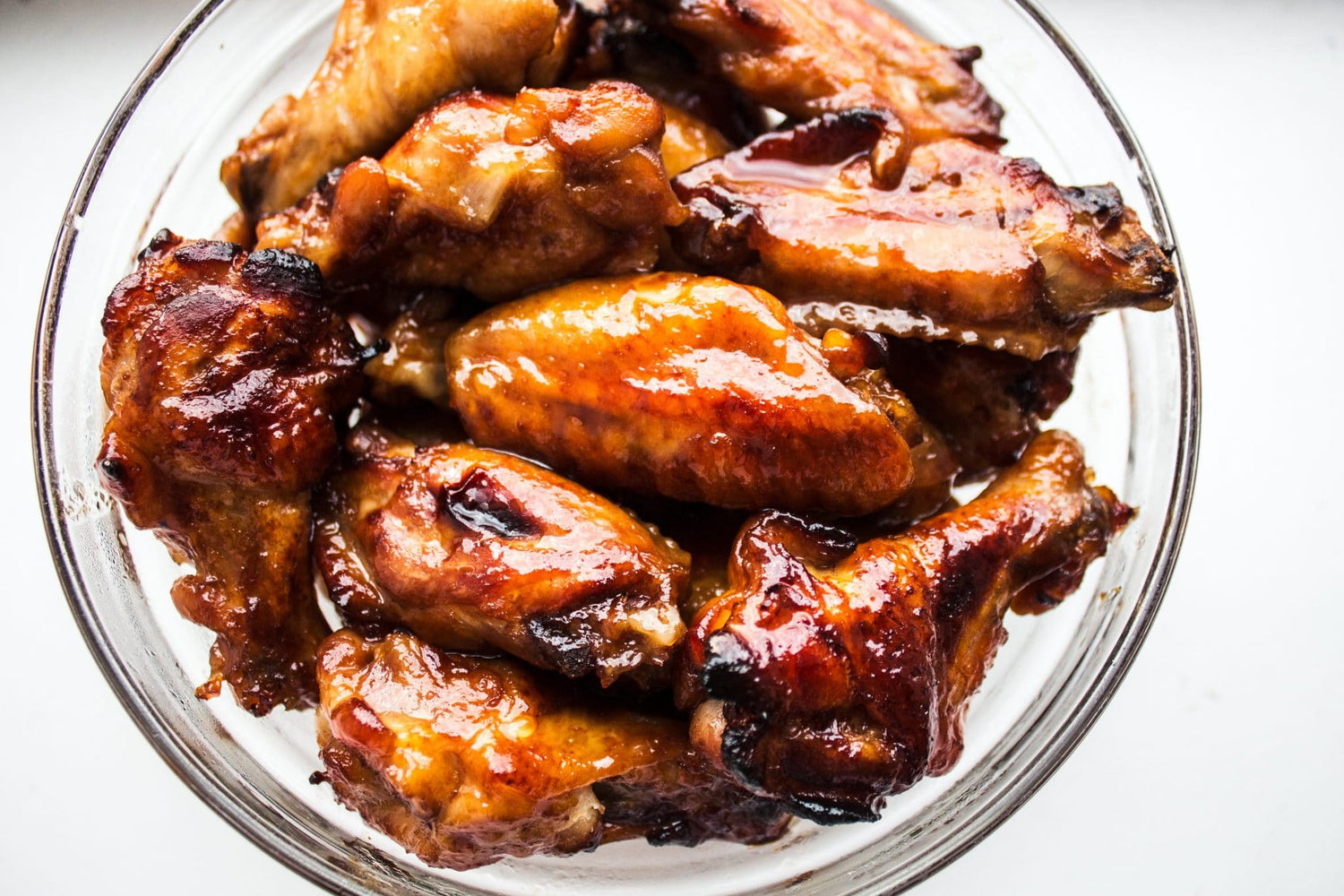 Smoked Honey Soy
Chicken Nibbles

Recipe



Prepare to indulge in flavorful and tender chicken wings with a delightful smoky twist. These wings are coated in a tantalizing rub featuring Chinese 5 spice, garlic, and black pepper, then smoked to perfection in the Bradley Smoker for a mouthwatering experience. Serve them alongside a fresh salad and rice for a complete and satisfying meal.
Ingredients
2 Dozen chicken wings
Cooking oil
125 Ml (½ c) hot sauce
3 Tbsp honey-soy sauce
15 Ml (1 tbsp) crushed red pepper
3 Ml (½ tsp) cayenne pepper
3 Ml (½ tsp) coarse ground pepper
Rub:
1 Tbsp salt
30 Ml (2 tbsp) Chinese 5 spice (equal parts fennel, cinnamon, ginger, star anise and anise pepper)
15 Ml (1 tbsp) garlic salt
10 Ml (2 tsp) ground black pepper
5 Ml (1 tsp) garlic powder
Preparation
At least the day before, mix together rub ingredients and massage into nibbles.
Place in plastic wrap/bag and refrigerate overnight.
Remove nibbles from refrigerator and let stand for 30 minutes.
Smoking Method:
Preheat the Bradley Smoker to 120°C (250°F).
Place wings on oiled smoker racks and using Alder flavour bisquettes smoke for 20 minutes and cook for about 2-3 hours.
To Serve:
Remove nibbles from smoker when cooked, and serve with fresh salad and rice.