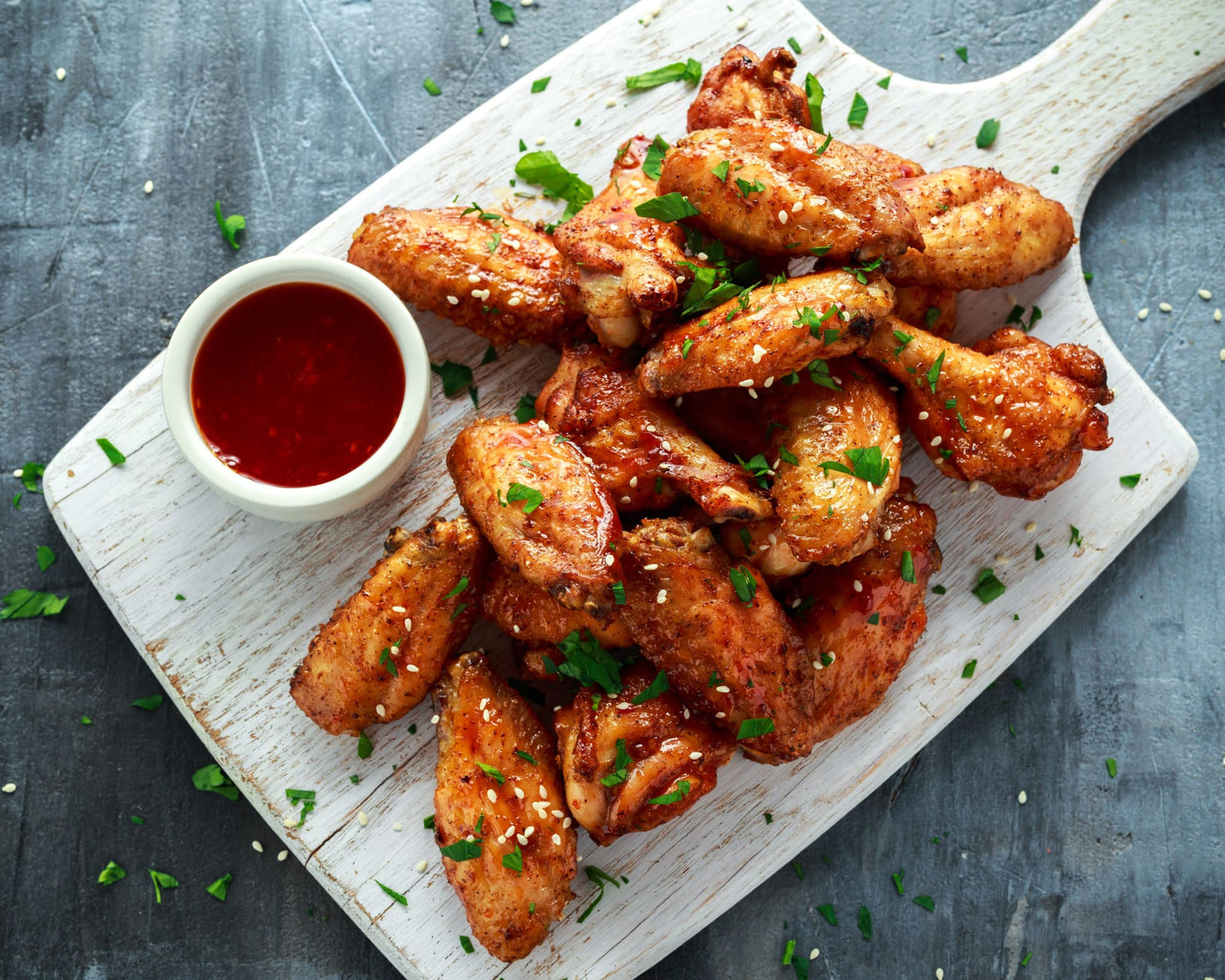 How To Make Smoked
Dry Rub Wings

Recipe



Tender, juicy smoked dry rub wings that will most definitely be a party hit!
Ingredients
Wings:
2 Pound chicken wings
4 Crushed cloves garlic
¼ Cup salt
¼ Cup brown sugar
1 Tbsp red pepper flakes
1 Tsp dried thyme
Rub:
¼ Cup brown sugar
½ Tsp granulated onion
¼ Tsp smoked paprika
¼ Tsp chile pepper
¼ Tsp garlic powder
¼ Tsp kosher salt
Preparation
In a large bowl, mix the brine ingredients (garlic, salt, brown sugar, red pepper and thyme) until it's all dissolved.
Add the chicken wings to the brine and let it sit in the refrigerator for 24 hours.
The next day, remove the wings from the brine, rinse off and pat dry them.
Set your smoker temperature to 180°F (82°C) and preheat it.
In a small bowl, mix all the rub ingredients. Season the wings with this rub mixture.
Place the wings inside the smoker and smoke them for 60 to 90 minutes. You can use mesquite bisquettes for this recipe.
Finish your recipe on the grill. Preheat your grill to 450°F (232°C). Place the wings inside it and cook them for 3 to 5 minutes.
Remove them from the grill and serve.