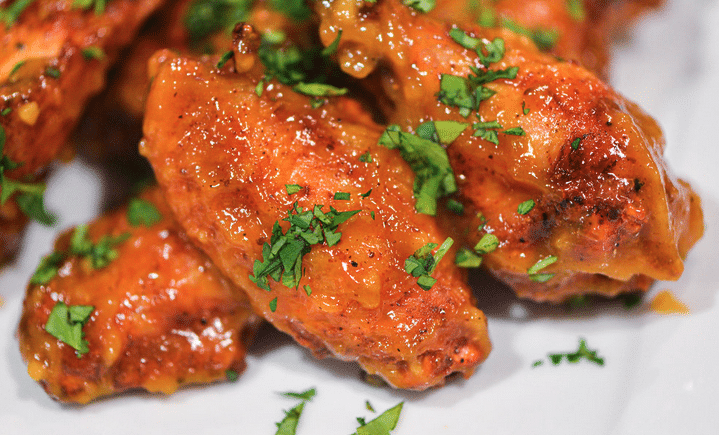 Mango Chipotle
Smoked Wings
Ingredients
1-2 packs of wings
Wing seasoning
Cornstarch
Mango
Garlic cloves
Maple syrup
Vinegar
Chipotle powder
Preparation
Set the Bradley P-10 smoker for 300 degrees*Farenheit* (149 degrees Celsius).
Put your wings in a bowl and add wing seasoning and cornstarch (this will dry out the wings and make them crispy).
Put the wings on the bottom of the Bradley P-10 smoker, and put the mangos and garlic cloves on another rack, and put those on top of the wings.
After 30 minutes, take your mango and garlic cloves out and blend them in a blender. While blending, add some maple syrup, white vinegar, and chipotle powder and blend it all together. This will create a sauce.
Once the wings reach 175 degrees *Farenheit* (80 degrees Celsius) remove them out of the smoker.
Toss the wings into the sauce and shake it together.
Recipe by: Miguel's Cooking With Fire