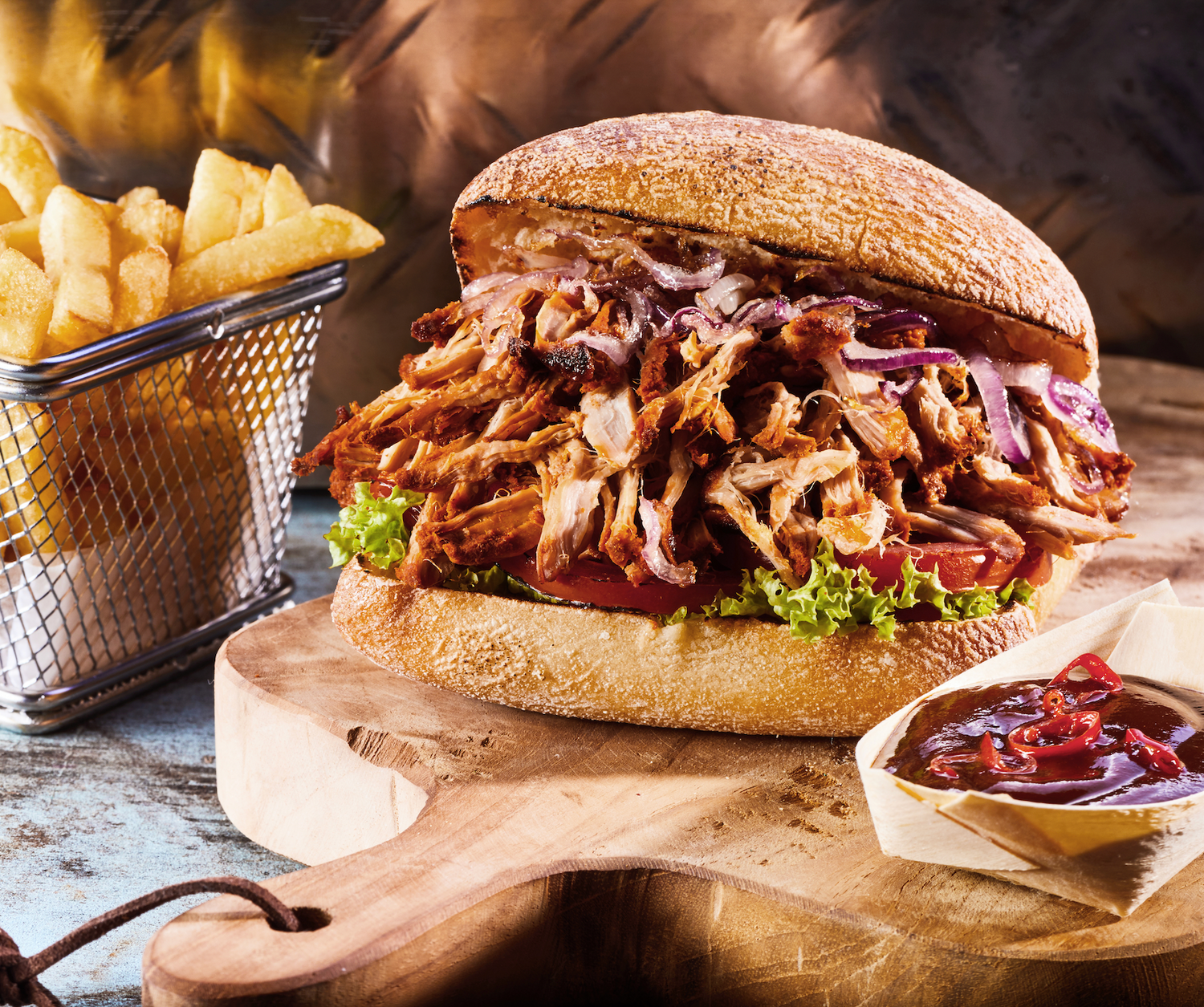 Smoked
Pulled Chicken Sliders

Recipe



After smoking chicken thighs with bisquettes of choice (Apple, Hickory and Whiskey Oak work well), no more work to do. Just mix the meat with the cabbage and cole slaw dressing and assemble the sliders.
Ingredients
8 Chicken thighs - bone in with skin on
1 Tbsp chili powder
1 Tsp salt
1 Tsp garlic powder
½ Tsp ground black pepper
¼ Tsp cayenne pepper
2 Tbsp white sugar
1 ⅓ Cup BBQ sauce
12 Slider buns
2 Cups thinly sliced red cabbage
⅔ Cup cole slaw dressing
Bradley Flavor Bisquettes (Apple, Hickory, or Whiskey Oak)
Preparation
Mix the seasonings and white sugar together in a small bowl. Rub all over the chicken thighs. Place the chicken thighs on a Bradley Smoker rack.
Set the smoker to 250°F using wood bisquettes of choice (Whiskey Oak, Apple or Hickory work great).
Smoke the chicken thighs until they reach an internal temperature of 180°F.
Remove from the smoker and let cool slightly. Peel off the skin and pull the meat off the bone in small thin strips. Place the chicken meat in a bowl and stir with the BBQ sauce until all the meat is coated.
In a medium sized bowl, mix together the cabbage and cole slaw dressing.
Assemble the sliders by spooning some pulled chicken on the bottom of a slider bun and top with cole slaw. Do this with the remaining slider buns.