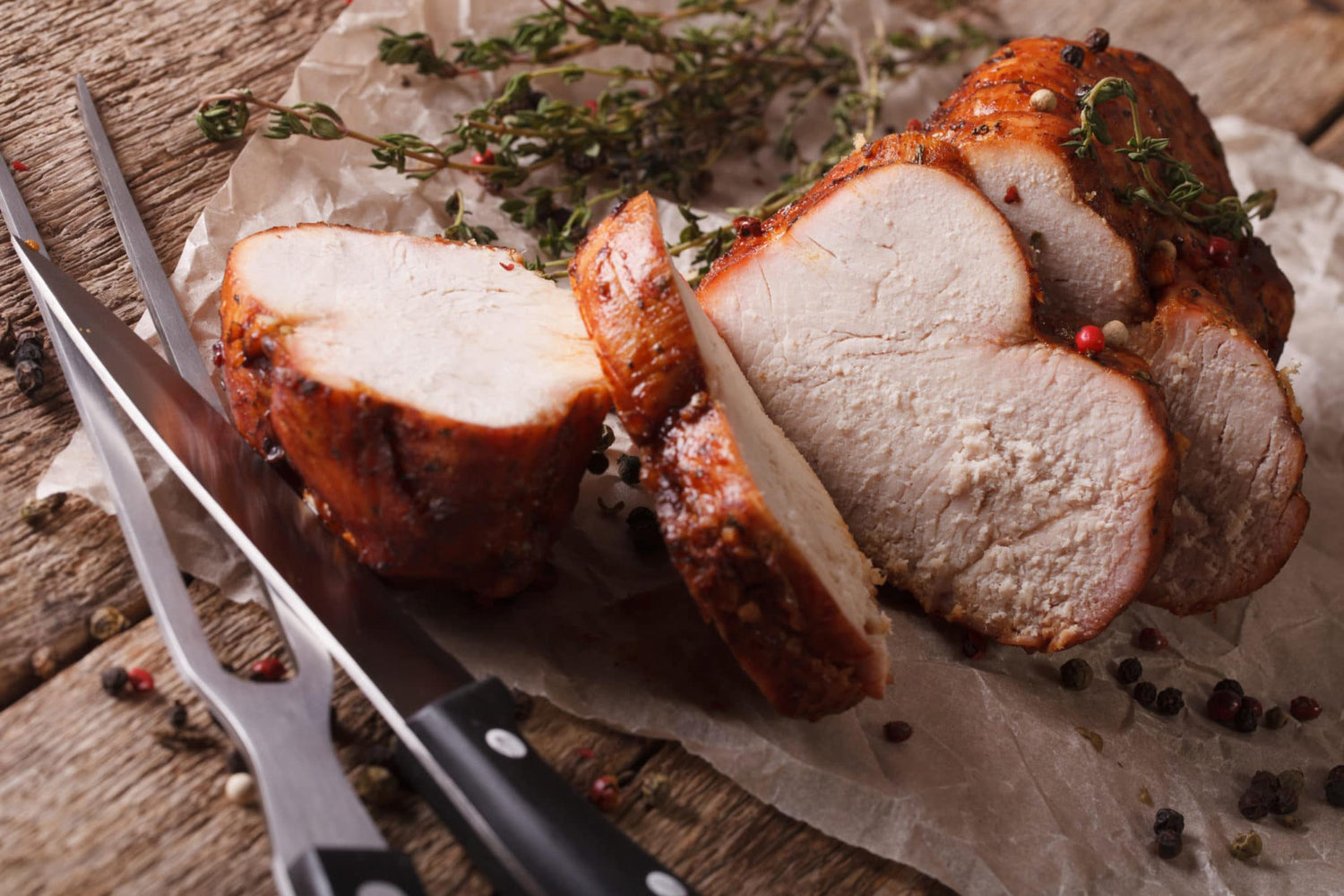 Smoked
Boneless Turkey Breast

Recipe



Indulge in a mouth-watering, smoked turkey breast recipe that will leave your taste buds wanting more. The dry rub mixture of kosher salt, brown sugar, black pepper, paprika, and cayenne pepper, combined with the slow smoking process, creates a juicy and flavorful turkey that is perfect for any occasion.
Ingredients
3 Tbsp Kosher salt
2 Tbsp brown sugar (either light or dark)
1 Tbsp ground black pepper
2 Tsp paprika
1 Tsp ground cayenne pepper
4-6 Pound white boneless turkey breast (I use Honeysuckle brand)
Preparation
Mix all dry ingredients together.
Coat turkey with a little vegetable oil, and apply rub to all parts of the breast.
Wrap tightly in plastic wrap, and refrigerate over night.
Placed breast in a preheated 250°F smoker, and apply 6 cherry bisquettes (or bisquettes of your choice).
Smoke/cook until the internal temperature reaches 165°F.
Remove breast from smoker, wrap in foil, and allow to rest 15 - 20 minutes.
During this time, the internal temperature will rise another 5 - 10°F. The meat comes out moist, tender and delicious.