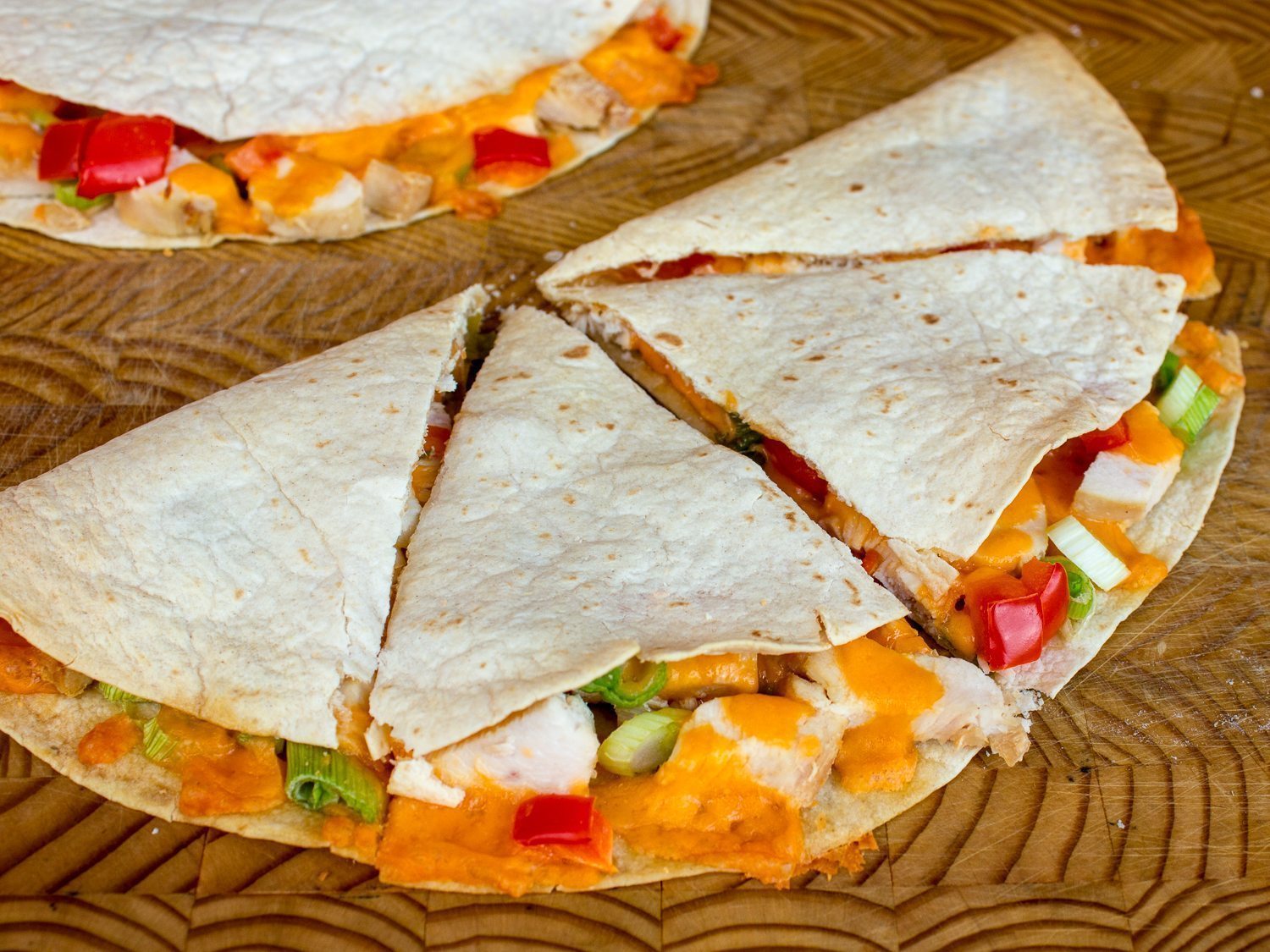 Smoked
Chicken and Cheddar

Quesadilla Recipe



Very versatile, you can prepare tortilla shells several ways. Try them grilled, on a panini press or even on a simple skillet. Perfect to use those smoked chicken leftovers.
Ingredients
4 Large flour tortilla
2 Cups smoked chicken meat - cubed
1 Red pepper - cored and diced
6 Green onions - sliced
2 Cups cheddar cheese
Preparation
Lay the 4 soft tortilla shells on a cookie sheet.
Assemble the quesadillas by placing a quarter of each remaining ingredient – chicken, red pepper, green onion and cheddar cheese on half of each tortilla shell. Fold each tortilla shell over the toppings creating a half moon shape.
Bake in a 375ºF oven for about 10 minutes, or until the tortilla shell starts to brown and crisp up.
Other Cooking Methods:
There are many other ways to cook quesadillas.
Skillet – on medium high heat, place the quesadilla on the skillet and cook for a few minutes. Flip the quesadilla and cook another few minutes.
Panini Press – Set the panini press to medium high heat. Place as many quesadillas as will fit in the panini press. Close the lid and cook for about 5-7 minutes.
Grill – Set the grill to medium high heat, about 400-450ºF. Place the quesadillas on the grill and cook for about 4-5 minutes per side, or until the peppers and onions are soft and the grill char marks are visible.