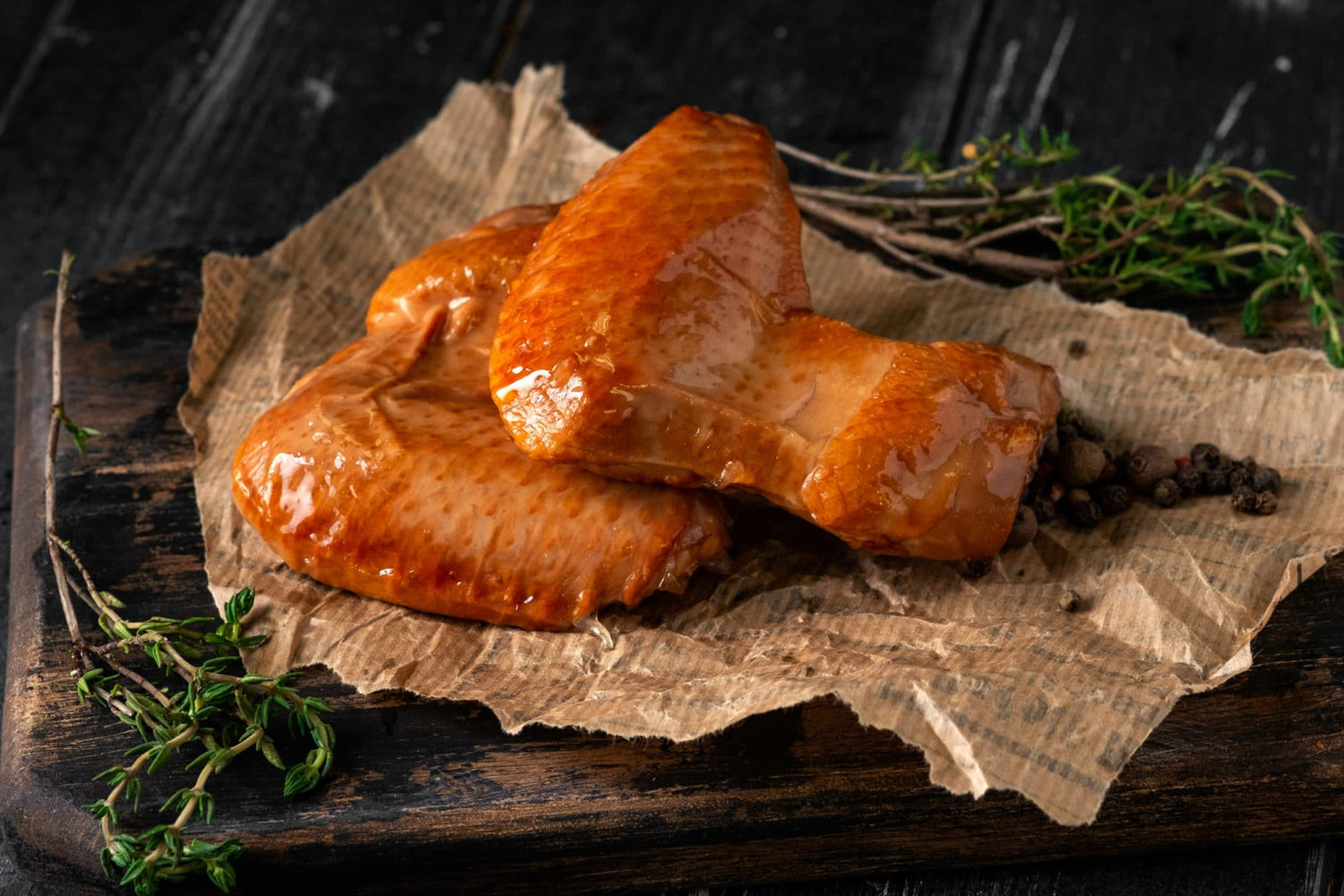 Smoked
Country Chicken

Recipe



Country Chicken goes wonderfully with mashed or French fried potatoes, coleslaw and peas.

Try smoking a mixture of onions and mushrooms in the last hour with the chicken for a nice side dish. Or slowly sauté smoked onions and mushrooms until translucent and tender. Add flour and chicken broth for a great tasting gravy.
Ingredients
One 1 to 1.5 kg (2 to 3lb) chicken quartered
Marinade:
500 Ml (2 c) apple vinegar
250 Ml (1 c) salad oil
5 Ml (1 tsp) white pepper
5 Ml (1 tsp) salt
15 Ml (1 tbsp) seasoning mix
15 Ml (1 tbsp) garlic powder
1 Egg
Preparation
In a medium-sized bowl mix together marinade ingredients.
Place chicken in a shallow baking dish and pour marinade over top.
Cover and refrigerate overnight occasionally turning pieces of chicken.
Smoking Method:
Using Apple flavour bisquettes, bring your Bradley Smoker to about 100°C (220°F).
Remove chicken from marinade and place on racks in the smoker.
Making certain to use a meat thermometer, hot smoke chicken at between 100°C to 120°C (220°F to 250°F) until chicken is thoroughly cooked, approximately 2 to 3 hours.