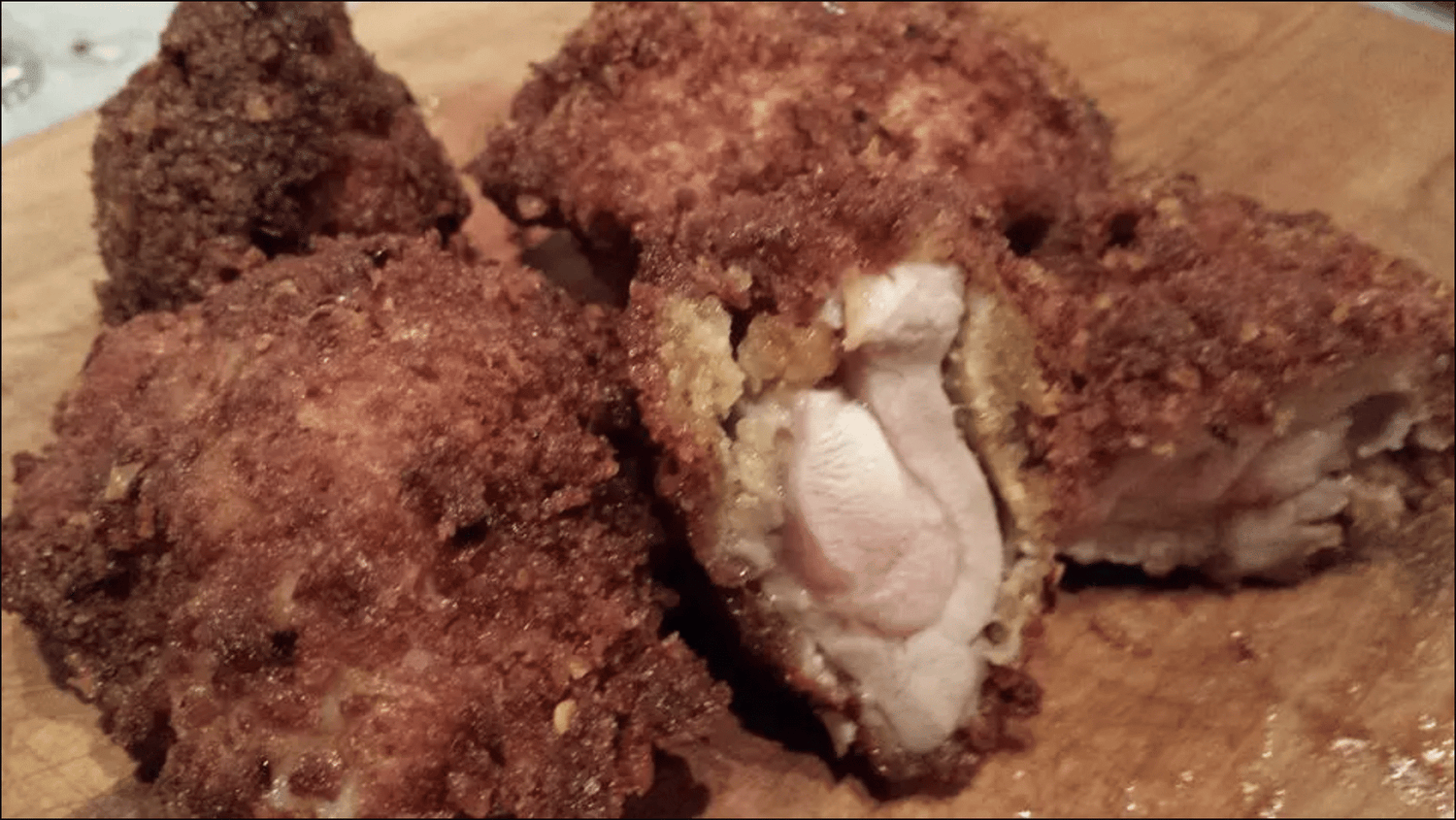 Smoked
Crispy Chicken Thighs

Recipe



So, it's Saturday afternoon and I'm going over the weekly chores. And why not combine these chores with something I really LOVE to do: cook and eat (OK and drink). So, instead of going to KFC I have prepared my Smoked Crispy Chicken Thighs Recipe.
Ingredients
Two pounds of chicken thighs, that can be bone in or boneless
0.25 pound of bacon
Two tbs chili
Two tbs garlic salt
One spring onion chopped
One cup Panko Crumbs
One egg
Two tbs Bradley Maple Syrup
Preparation
Using maple wood, cold smoke the chicken thighs for one hour. In a bowl, mix the bacon, chili, spring onion and Panko crumbs in a blender, until the mix is consistent.
Mix the beaten egg with two tbs of Bradley Maple Syrup and dip the cold smoked chicken thighs into the mixture and coat it with the bacon Panko mix.
After the oven temperature reaches 400 F, cook for about 30 minutes or until done. Finally, smoke them for about 1.5 h.