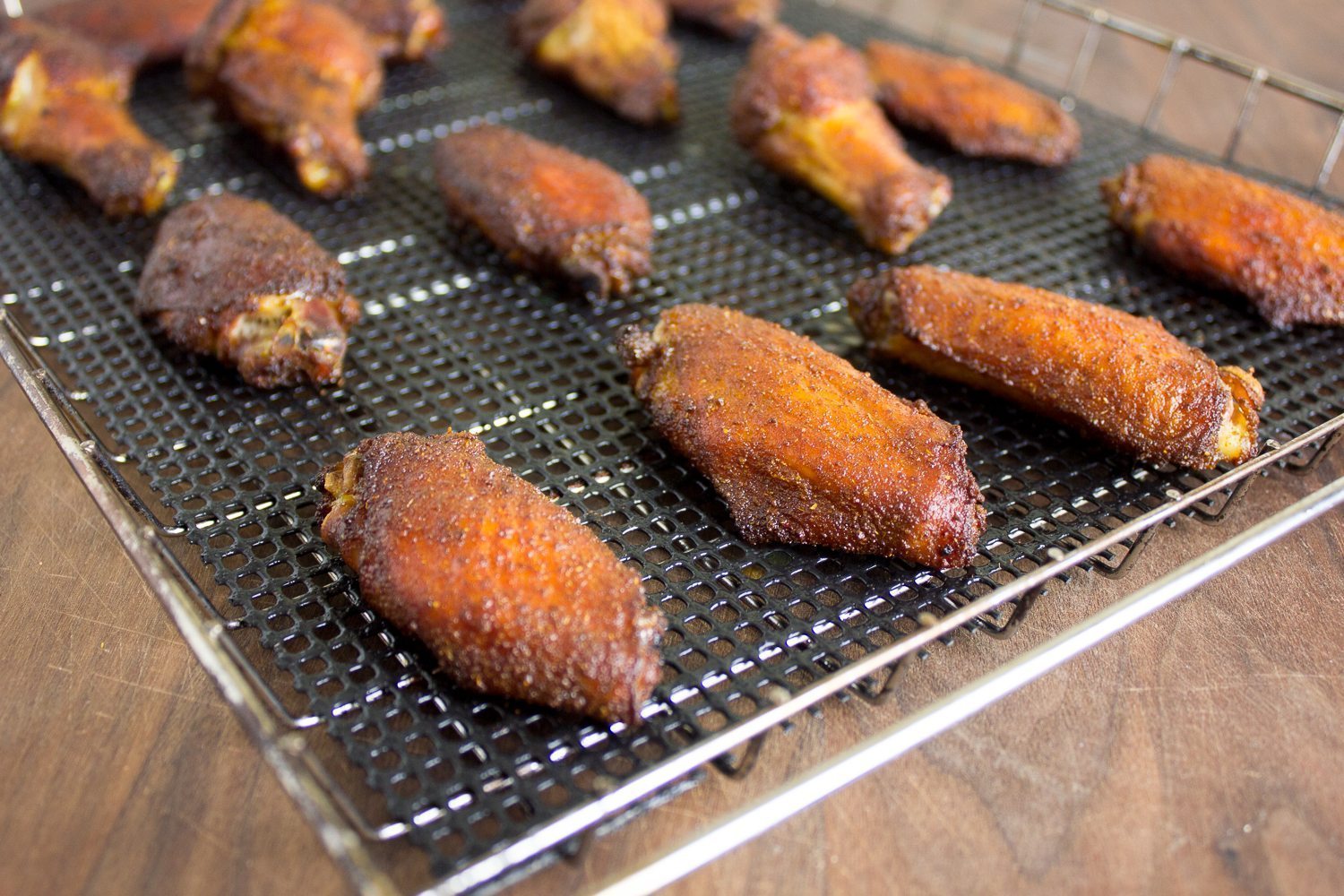 Smoked Curry Spiced
Chicken Wings

with Mint Yogurt Dip Recipe



Irresistible! They are even more tasty than they look.
Ingredients
2 Pounds chicken wings
1 Tsp ground cumin
1 Tsp ground coriander
1 Tsp turmeric
½ Tsp garlic powder
¼ Tsp ginger
¼ Tsp cinnamon
⅛ Tsp cayenne pepper
1 Tsp salt
1 Tsp white sugar
1 Cup plain yogurt
2 Tbsp fresh mint - minced finely
2 Tbsp honey
Preparation
Cut each chicken wing into three portions: drumette, middle portion and tip. Discard the tip of the wings and place the other portions in a large bowl.
Make the curry rub by mixing together the cumin, coriander, turmeric, garlic powder, ginger, cinnamon, cayenne pepper, salt and sugar. Toss the wings in the curry seasoning, so they are evenly coated.
Set up the smoker for 250ºF using wood bisquettes of choice.
Lay wings on smoker racks and smoke for 2 - 2½ hours or until cooked through.
While the wings are smoking, make the yogurt sauce. In a bowl, mix together yogurt with minced fresh mint and honey. Cover the bowl with plastic wrap and place in the fridge until serving time.
Remove wings from the smoker and serve with the yogurt dip.