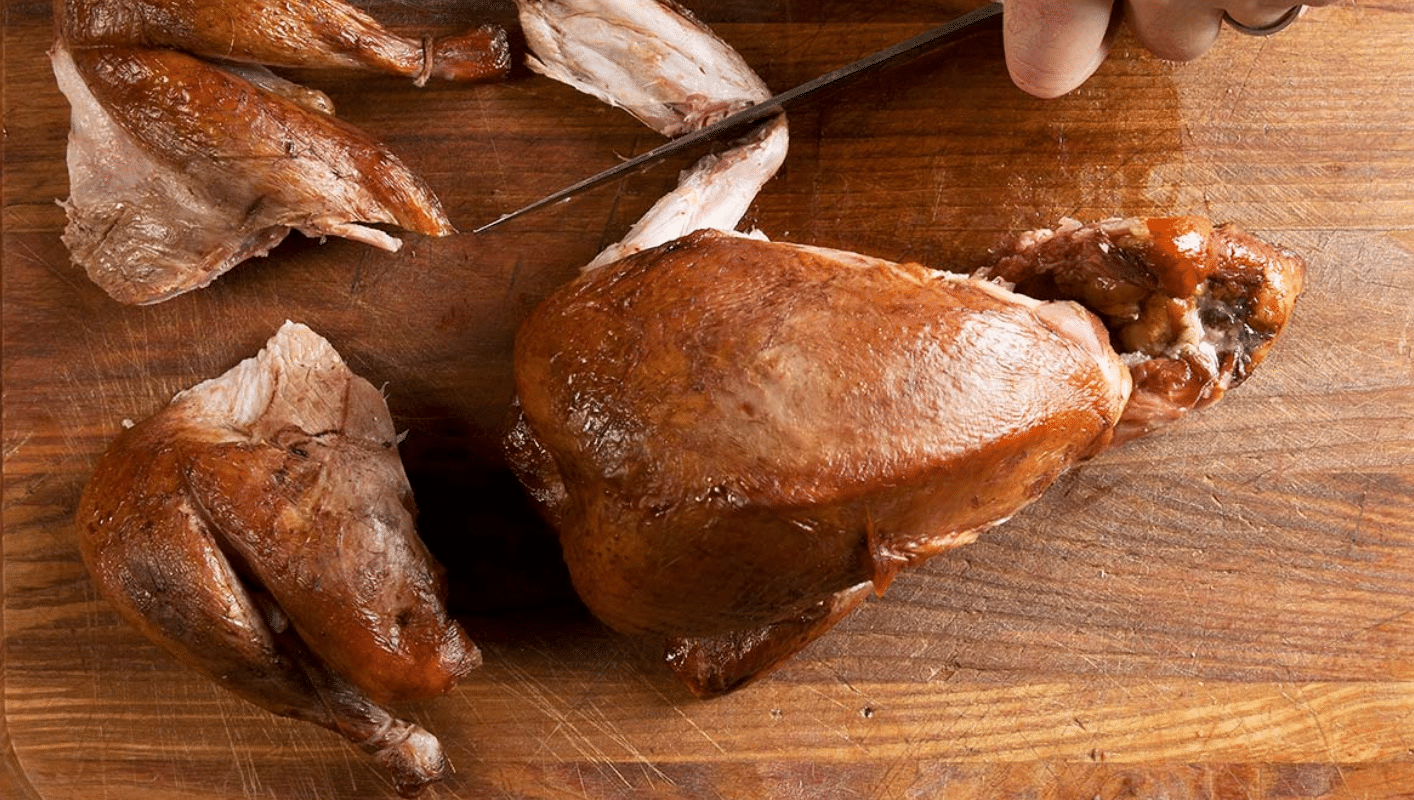 Smoked
Game Bird

Recipe



This is a Smoked Game Bird recipe I have created for a pheasant. However, you can use other game birds like chukkas, partridge, grouse, and even a domesticated fowl. Pay special attention to the brine here. It's a very important step to keep meat moisture.

Brine the bird for at least 4 hours, but the more, the better. Up to 12 hours will work good.

Use wood of preference, but you'll get better results with Alder, Cherry or Mesquite bisquettes.
Ingredients
1 Whole pheasant (with or w/o skin)

Wood (Cherry, Alder, or Mesquite recommended)
The Brine:
½ Cup pickling salt

6 Cups cold water

¼ Cup brown sugar

3 Tbsp maple syrup

2 Tbsp white wine vinegar

2 Tsp pickling spice

2 Tbsp honey

3 Tsp soy sauce

1 Cup chicken broth
Preparation
In a glass bowl or Ziploc bag, combine pickling salt, water, brown sugar, maple syrup, vinegar, and pickling spice.

Add pheasant and put in the fridge for at least 4 hours, turning occasionally.

Drain, and discard the brine.

Let the pheasant dry on a paper towel for 30 minutes.

In a small bowl combine honey and soy sauce.

Start gas or charcoal grill on one side only and soak wood chips in water.

Put wood chips on hot coals and put the pan with chicken broth over the coals.

Brush pheasant with honey soy sauce mixture, and place on grill on the side opposite hot coals.

Cover and maintain temp between 150 (65.6ºC) – 250 (121.1ºC) degrees, opening the grill as little as possible. Smoke pheasant for 2-3 hours, adding more chips during the last hour.

The pheasant will be ready to eat off the grill.