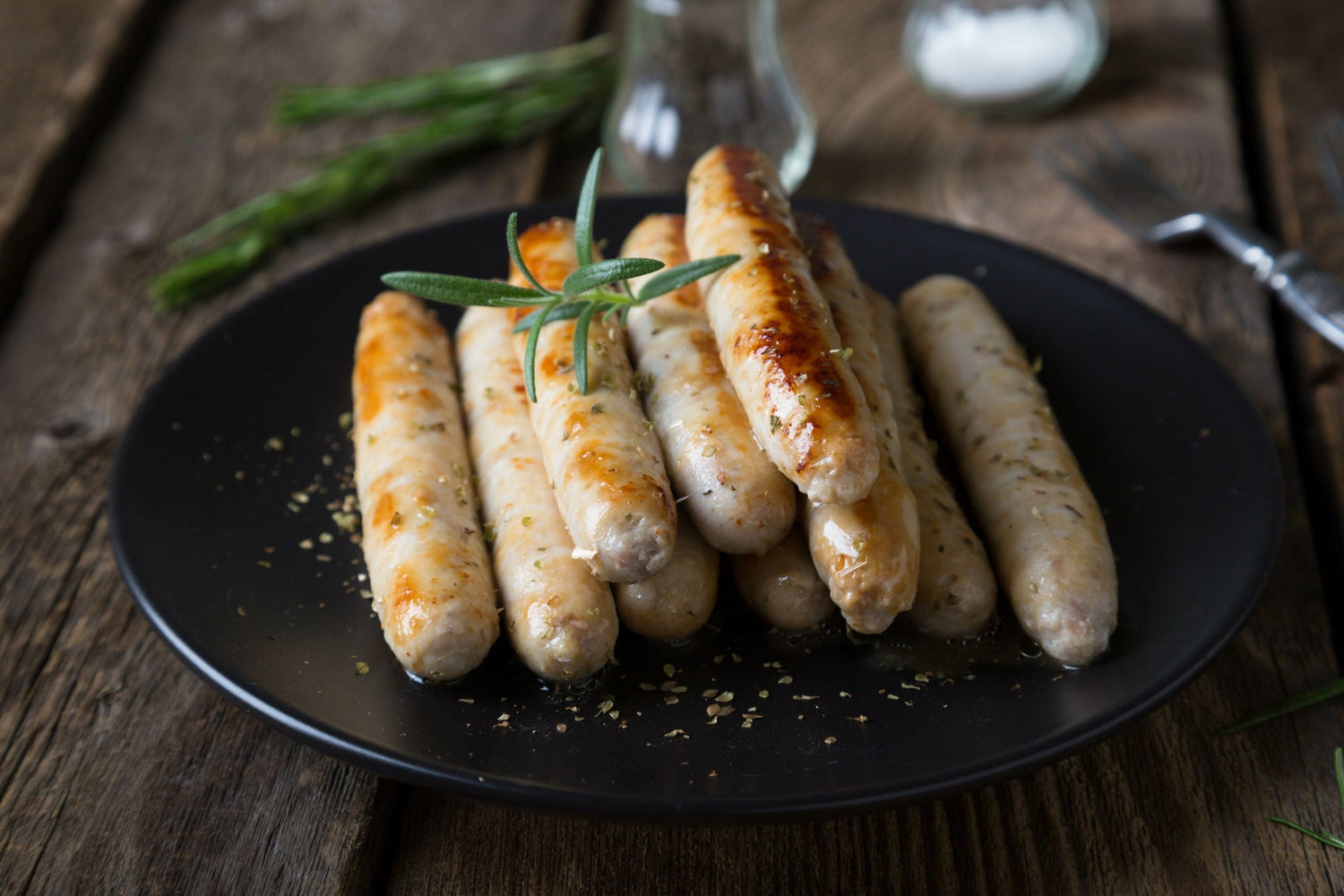 Smoked Herbed
Turkey Sausages

Recipe



These Smoked Herbed Turkey Sausages are a healthy alternative to pork sausages. Turkey is lower in fat than pork, but it can be as flavorful. All you have to do is combine ground turkey with a mix of spices and smoke the sausages using Sage and Maple bisquettes.
Ingredients
3 Lb ground turkey meat
½ Onion - finely diced
3 Tbsp fresh sage - finely chopped
3 Tbsp fresh parsley - finely chopped
1 Tbsp fresh rosemary - finely chopped
2 Tsp fresh thyme - finely chopped
3 Tsp salt
1 Tsp black pepper
Hog casing
Preparation
Combine together ground turkey, onions, and all spices together.
Soak hog casing in cold fresh water for 30 minutes.
Flush casing with water.
Stuff casing and twist-off links.
Preheat smoker to 225-250°F (107.2 -121°C).
Hang sausages and smoke with Sage & Maple Bisquettes until an internal temperature of 165°F (73.8°C) is reached.