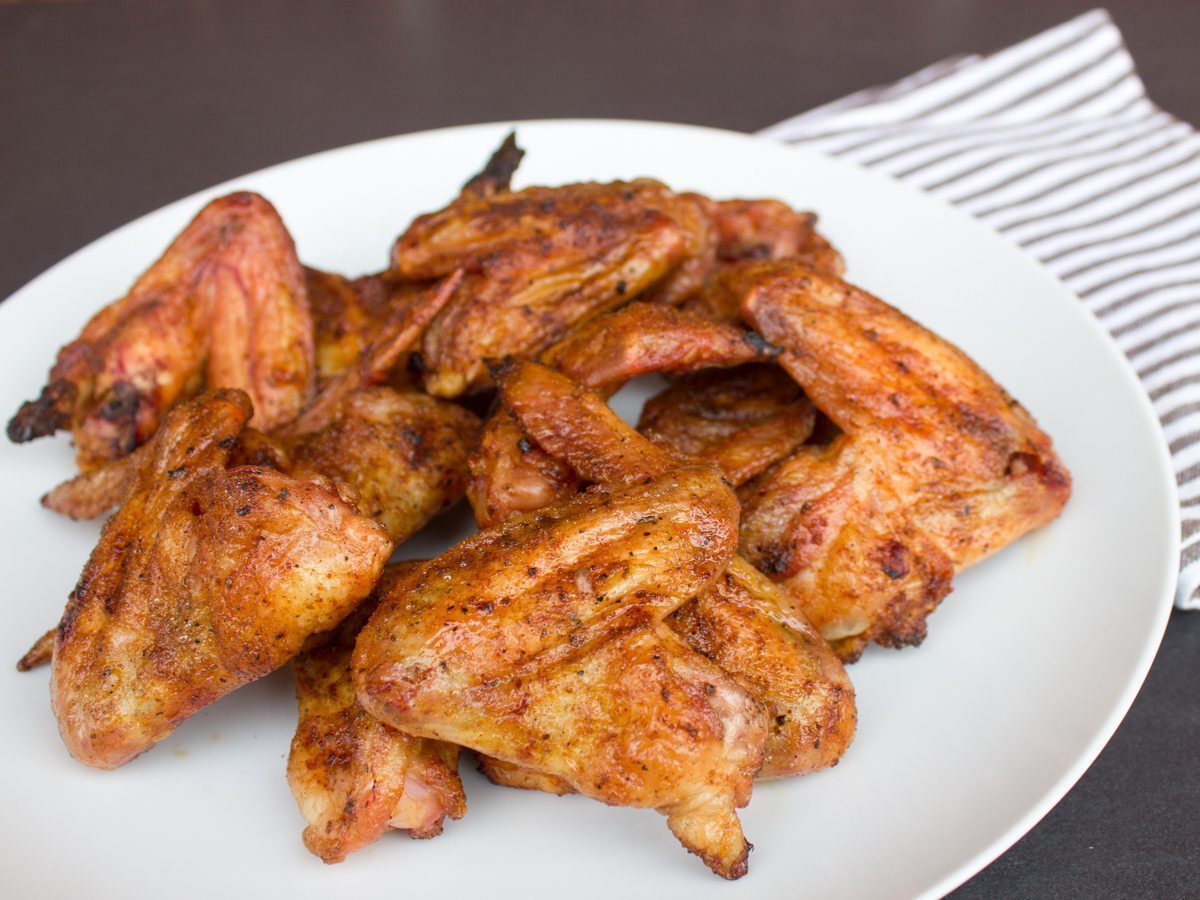 Smoked Salt and Pepper
Chicken Wings

Recipe



A very simple and easy recipe. These Smoked Salt and Pepper Chicken Wings will taste better if you smoke them using our Premium Sage bisquettes.
Ingredients
2 Pounds of chicken wings
1 Tbsp salt
2 Tsp ground black pepper
Bradley Flavor Bisquettes - Maple, or Premium Sage Bisquettes
Preparation
If desired, cut each chicken wing into three portions: drumette, middle portion, and tip. Discard the tip of the wings and place the other portions in a large bowl.
Sprinkle the wings with the salt and pepper so they are evenly coated.
Set up smoker for 250°F, using wood bisquettes of choice. We recommend Maple, or Premium Sage Bisquettes.
Lay the wings on the smoker racks and smoke for about 2 - 2½ hours, or until cooked through.
Remove wings from the smoker and serve.
Recipe by: Steve Cylka