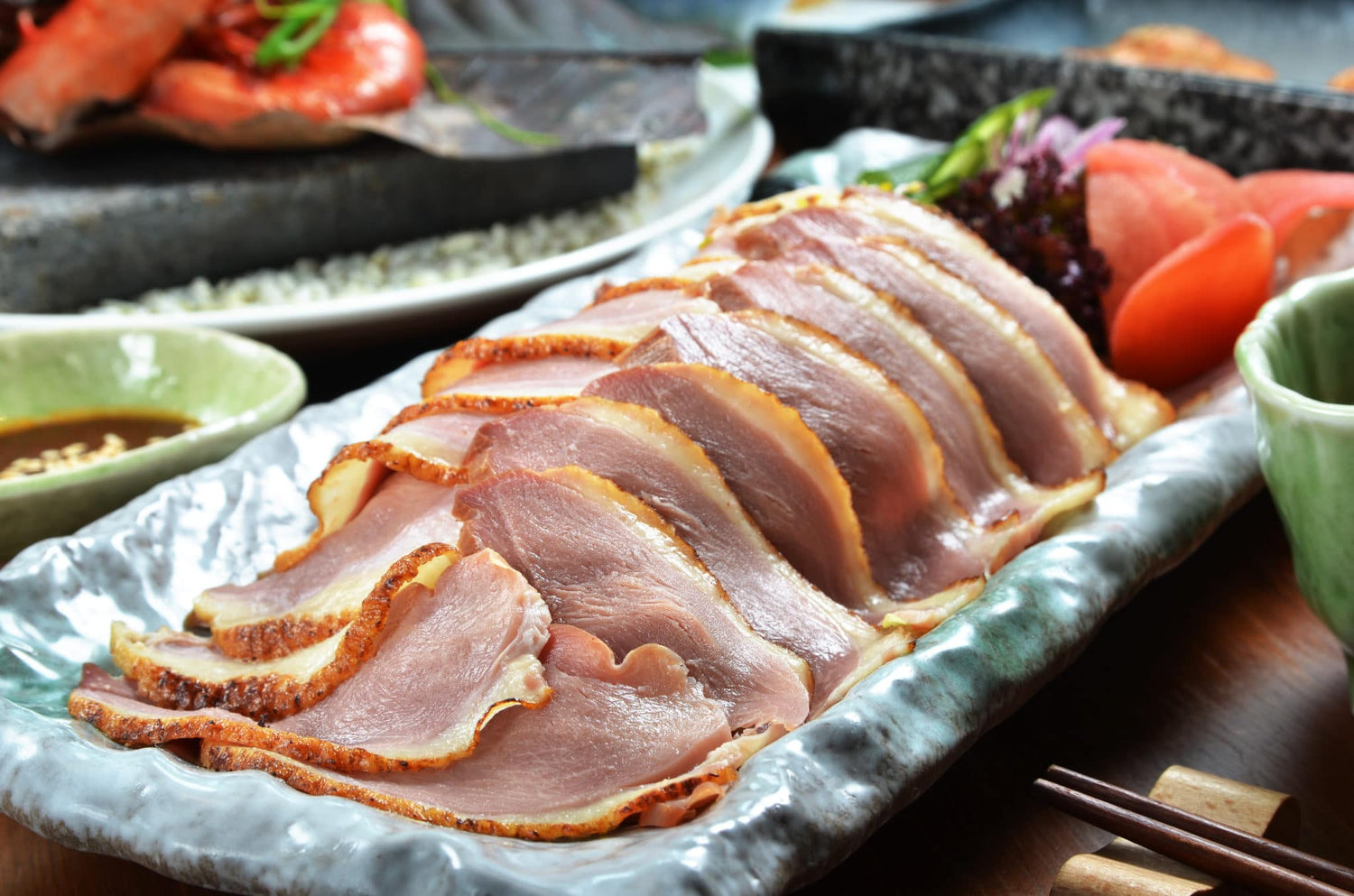 Smoked
Wood Duck

with Orange Sesame Marinade Recipe



So you're home from a successful duck hunting trip and have been tasked with making dinner for the family. Fire up the Bradley and make this tasty smoked wood duck with orange sesame marinade and a side of fried rice!
Ingredients
4 Boneless duck breasts
Oriental orange sauce
1 Box of Uncle Ben's fried rice
½ Bag of frozen peas
3 Eggs
Preparation
Score skin on 4 boneless breasts and marinate overnight in refrigerator. Use oriental orange sauce of your choice. If injected you can marinate for one hour, using 2-3 oz for injected meat. Otherwise, use 5-8 for overnight marination.
Smoke using Bradley Pacific Blend Bisquttes in a Bradley Smoker for 30-35 minutes or less.
Then move to preheated saute pan (Medium Heat) sear marinated duck breasts beginning with Skin side down, until flesh is firm. Place saute pan in 400ºF oven for 4-5 minutes, until duck's flesh is is medium rare. Serve with fried rice.
Fried Rice
Prepared 1 box of Uncle Ben's fried rice side dish, according to instructions on the box. Add ½ bag of frozen peas, one cup diced or cubed carrots and 3 scrambled eggs to taste.
Don't have any wood duck? This recipe works great with rabbit, pork, turkey or chicken.
Enjoy!