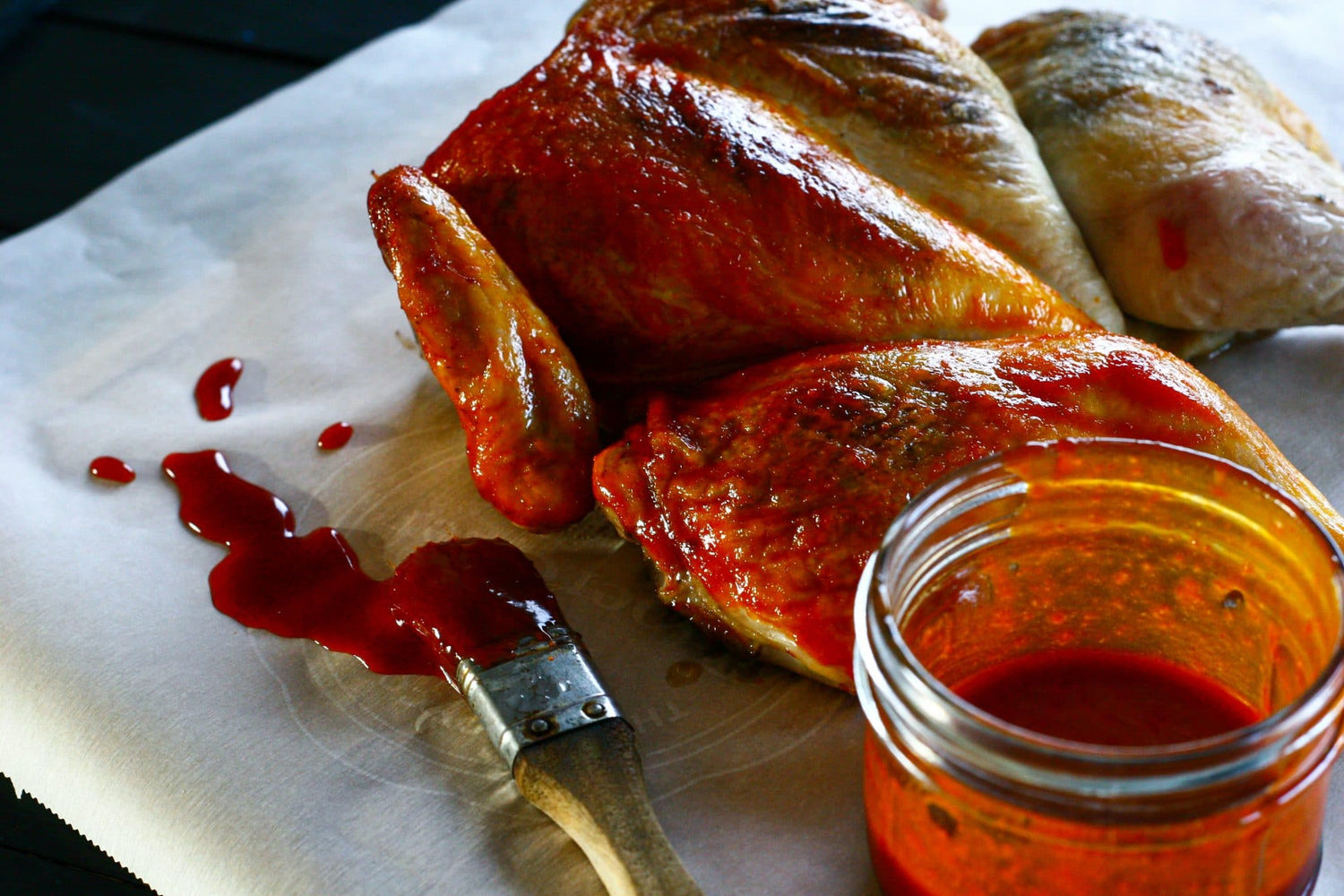 Spicy

Chicken Sauce



There are certain times where you need something to kick up the chicken on the grill… This will become your "Certain Time Sauce". Spicy, sweet, little kick… It's everything you will want and more. Get ready to fill your life with a mouth dance!
Ingredients
3 Tbsp gochujang paste

1 Tsp sesame oil

3 Tbsp honey

1 Tsp soy sauce

1 Tsp rice vinegar
Preparation
Combine all ingredients in a bowl. Whisk together. That's it!
Now, the only thing to remember is that this is a finishing sauce. It's not a marinade. If you were to put this on to the chicken on a flaming hot grill, it would burn and not taste so good.
Our suggestion is that a couple of minutes before you pull the chicken for dinner, slather this on, and let it set in the heat from the grill. Try not to leave it on the heat too long. You want the sauce to set on the meat, not burn your delicious treat.
Recipe by: Cory Walby - Saturday Night Test Kitchen