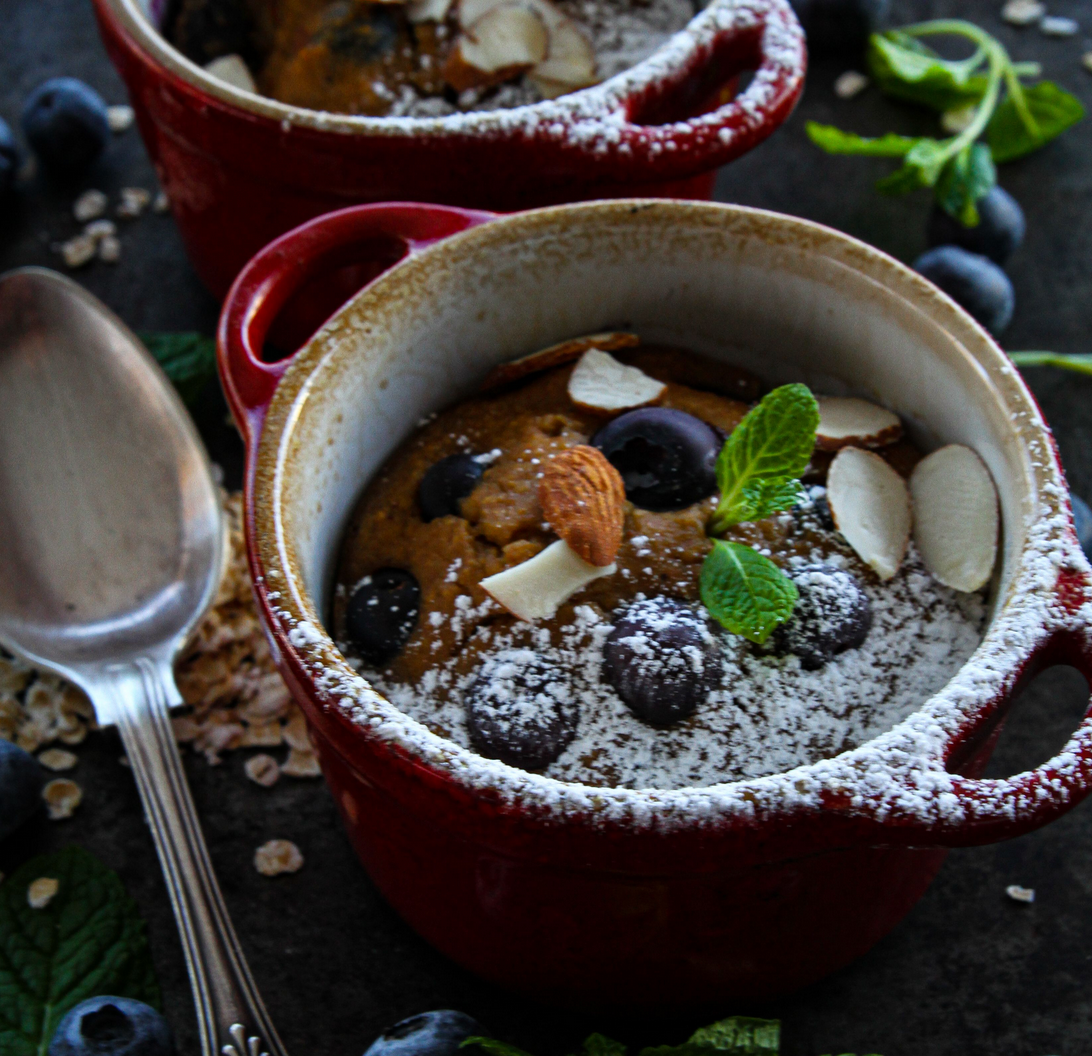 Blueberry Almond Smoked
Baked Oats


Breakfast is getting a makeover and a touch of smoke! Fire up the Bradley Smoker and get the best breakfast on the table for your family! Tasty, nutritious, and oh so good for you… This is going to be a regular around the table for sure!
Ingredients
½ Cup Quick Oats
1 Banana – as ripe as can be
1 Egg
1 Tbsp maple syrup
½ Tsp baking powder
1 Tsp vanilla extract
Pinch of Flaky salt
¼ Cup fresh blueberries
¼ Cup sliced almonds
Cooking spray
Preparation
Start by getting your Bradley Smoker to 320ºF (160ºC) and rolling with the maple bisquettes here. On a rack, place a piece of Parchment Paper down on it and spread the Oats on it. Next, get the banana out of the peel and on the rack. Place into the smoker for 20 min.
Once that time is done, remove the oats and banana. Place the Oats into a blender and get it a good wizz. You want to break up the oats and create almost a flour with it. No big pieces!
Once that's done, add the rest of the ingredients except blueberries and almonds, and blend till smooth. Now add your blueberries and almonds into the batter and fold it in. Set aside.
Spray a ramakin with cooking spray and pour the batter into it. Place it into the smoker again and bake for 20-25 min. A toothpick should come out nice and clean. Allow to cool for 10 min before topping with more berries, almonds and icing sugar.
Enjoy!
Recipe by: Cory Walby – Saturday night test kitchen