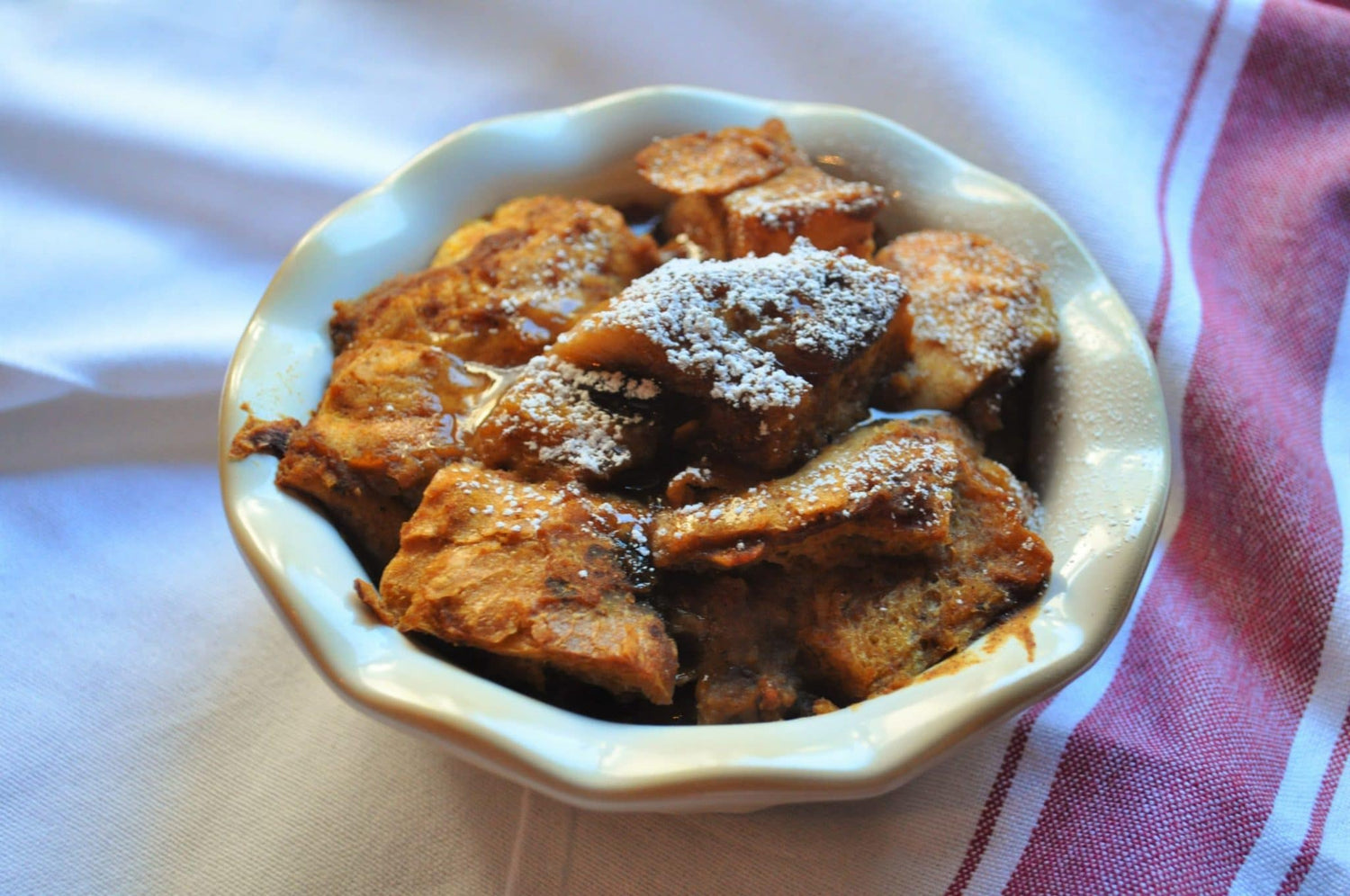 Smoked
Pumpkin Bread Pudding

Recipe



A classic reinvented! You can't imagine how good this dessert is. It's great when you serve it hot or cold with caramel sauce and icing sugar.
Ingredients
1 Loaf crusty white bread, cubbed

1½ Cups milk

1 Cup pumpkin puree

¼ Cup maple syrup

¼ Cup brown sugar

1 Egg

2 Tsp vanilla extract

1½ Tsp cinnamon

½ Tsp ginger

½ Tsp nutmeg

¼ Tsp allspice

⅛ Tsp ground cloves

¼ Tsp salt
Bradley Flavor Bisquettes – Apple
For garnish (optional):
Caramel sauce
Confectioner's sugar
Preparation
Cube bread into small pieces and place in a large bowl.
Whisk together all ingredients except for the bread.
Pour batter over the bread.
Let sit for 5-10 minutes while the liquid is absorbed by the bread.
Preheat the smoker to 250°F with Apple Flavor Bisquettes.
Divide among 4 small ceramic dishes and smoked for 40 minutes to an hour, or until a toothpick inserted in the middle comes out clean.
Remove from smoker and serve with caramel sauce and icing sugar (optional).
Recipe by: Lena Clayton