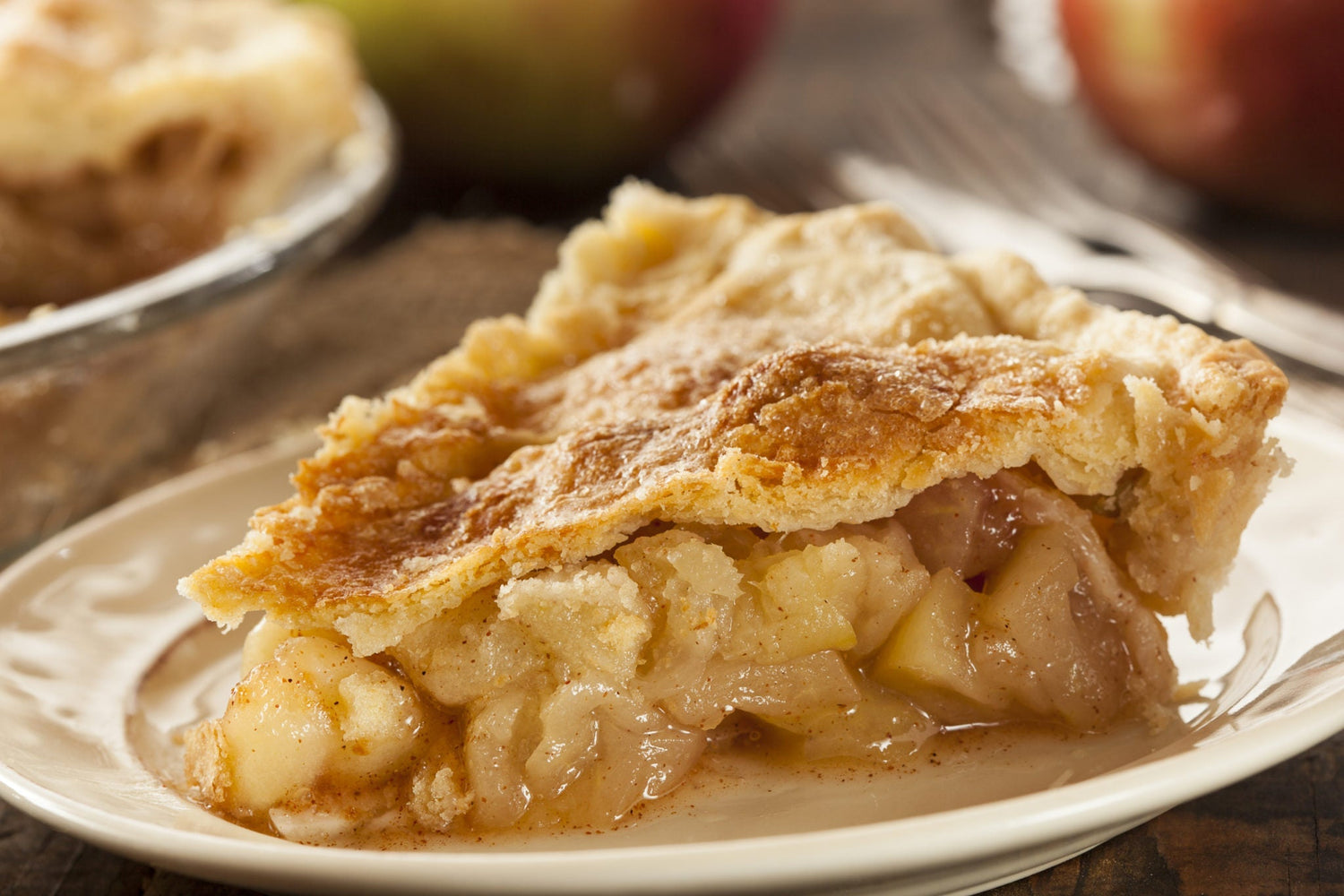 Smoked
Apple Pie

Recipe



Wouldn't you start your day with dessert if you had some hanging around the kitchen?
Ingredients
Pie Crust:
(This makes one pie crust)
1 Cups all-purpose flour
½ Cup shortening
¼ Cup cold water
1 Tsp white vinegar
Apple Filling:
5 Apples
1 Cup sugar
2 Tbsp all-purpose flour
1 Tsp cinnamon
1 Tsp vanilla
Equipment Used:
P10 Bradley Smoke
Non-stick mats
Bradley foldable table
Bradley Smoker Setting:
Cook Time: 95 Minutes
Temp: 320ºF or 160°C
Wood: Apple
Smoke Time: 20 Minutes (Optional)
Preparation
In a bowl add 1 cup flour and ½ cup shortening, and mix using a pastry cutter. Next, add ¼ cup cold water, 1 tsp. vinegar, and mix until the crust is formed. Be careful not to over mix.
Using a floured surface, roll out the dough and form it into a circular shape.
Place the dough into the pie pan and cut off any pieces that are too long or stick out of your pan.
Using a peeler, peel each apple and cut it into small pieces. Be sure to leave out the core and seeds (Those won't taste too good).
In a mixing bowl add the sliced apples, 1 cup sugar, 2 tbsp. four, 1 tsp. cinnamon, 1 tsp. vanilla, and mix.
Add the pie filling into the pie pan and cover with another pie crust. Pinch the pie crust all the way around the pan using a fork or your fingers.
Make 4 slits into the center of the crust.
Place into the Bradley Smoker at 320ºF (160°C) for 1 hour and 35 minutes.
Cool for 30 minutes before serving, Enjoy!