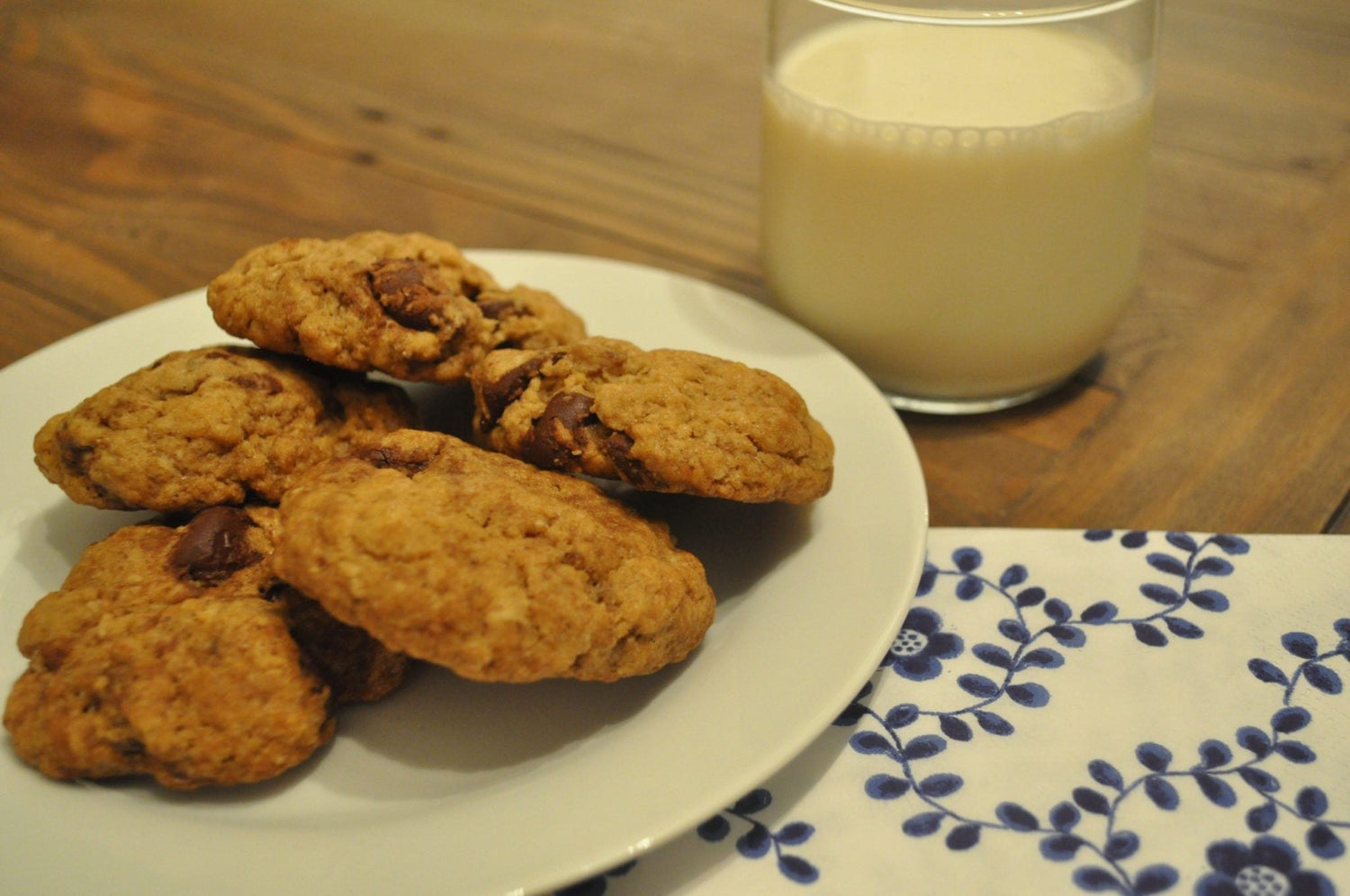 Smoked
Chocolate Chip Cookies

Recipe



Chocolate Chip Cookies is a traditional recipe and you certainly have seen many of them around. However, what makes this one unique is that you smoke the chocolate chips for about 40 minutes. We used Alder wood and it worked great.
Ingredients
1 ½ Cups chocolate chips
1 Cup butter
¼ Cup white sugar
1 Cup brown sugar
2½ Cups flour - all-purpose
1 Tsp baking soda
1 Tsp salt
1 Tsp vanilla extract
2 Eggs
Bradley Flavor Bisquettes - Alder
Preparation
Cold smoke the chocolate chips for 30-45 minutes on an aluminum baking tray (or more, if you want to up the smokiness!) with Alder Flavor Bisquettes.
Preheat your oven to 375°F.
Cream together butter, granulated white sugar and brown sugar in a large bowl.
Add eggs, one at a time, mixing well after each egg.
Stir in vanilla extract.
Mix together flour, baking soda and salt.
Gradually beat in flour mixture.
Stir in chocolate chips.
Roll into balls and press evenly onto a parchment lined baking sheet.
Bake for 8-10 minutes, or until lightly browned.
Let cool on pan for 5 minutes before transfer to a cooling rack.
Recipe by: Lena Clayton