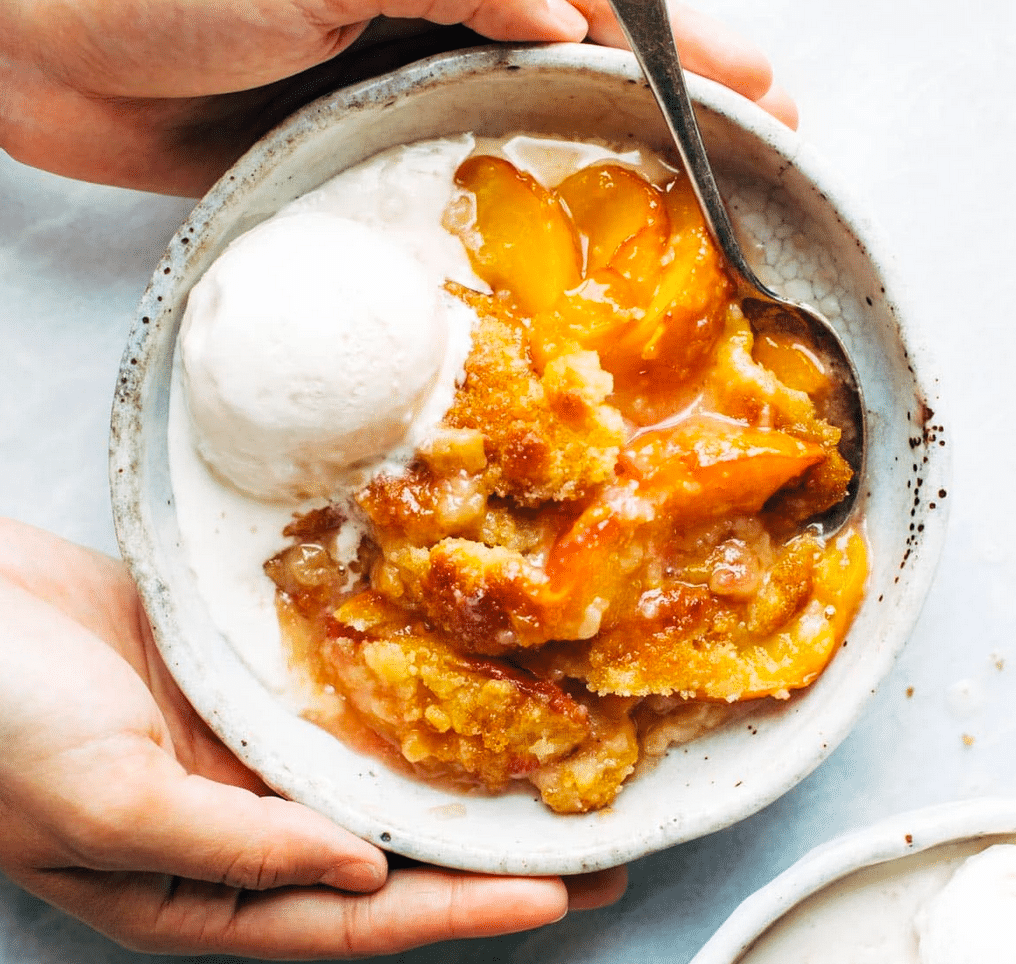 Smoked
Peach Cobbler

Recipe



Smokes the most delectable peaches, the easy way. If you've never had smoked peach cobblers, you don't know what you're missing!
Ingredients
6 peaches

1 Cup shredded coconut

1 Cup oat flour

⅔ Cup almond flour

⅛ Tsp baking soda

1 Tsp baking powder

1 Tsp Vanilla

¼ Cup butter

¼ Cup honey

2 Eggs

Brown sugar
Preparation
Halve and pit the peaches.

Put the peaches on three racks and smoke them at 80 ºF with your favorite bisquette flavor. By putting the peaches on separate racks, you can vary the smoking times to determine how smoky you like them. Leave the first rack in the smoker for 30 minutes. The second rack for an hour. And the third for a full 1 hour and 40 minutes.

Make the cobbler by first melting the butter and honey together. In a separate bowl, add the dry ingredients and mix thoroughly. Then mix in the eggs, vanilla and butter-and-honey mixture.

Remove the smoked peaches and add 1 Tbsp of the cobbler dough into the area where peach pits were. Sprinkle with brown sugar.

Put all the peaches with cobbler topping back in the smoker for 75-90 minutes at 320 ºF – no smoke this time.

Serve with ice cream.
Recipe by: Smokin' With Joe