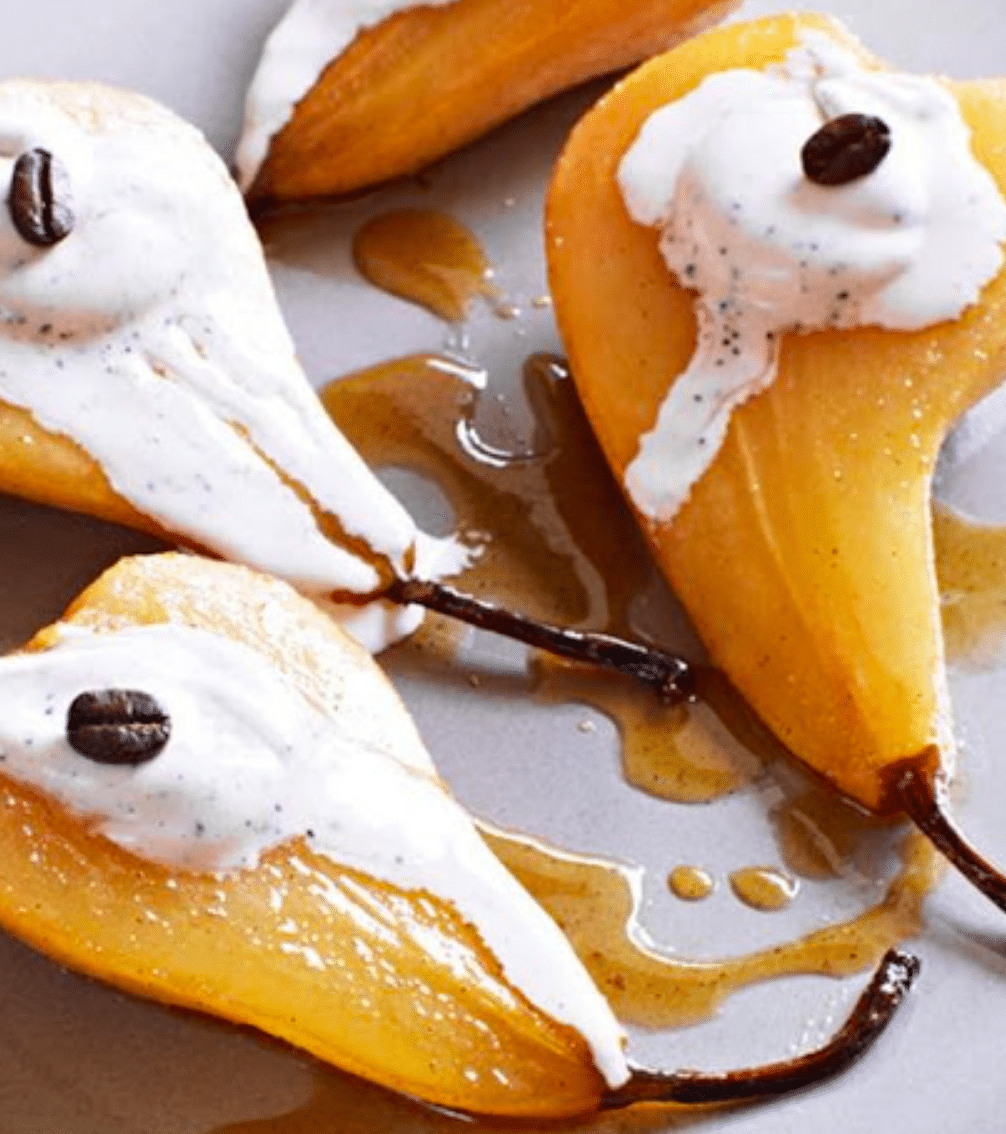 Smoked
Pears With Mascarpone Cheese

Recipe



This Smoked Pears with Mascarpone Cheese Recipe will just hit the spot. If you are not familiar with it, Mascarpone is a triple-creme cheese, made from a generally low-fat (25%) content fresh cream. It's made from the milk of cows that have been fed special grasses, filled with fresh herbs and flowers. This special diet creates a unique taste often described as "fresh and delicious." If you don't have Mascarpone, use Philly cream cheese instead. But I love Mascarpone cheese. It is sweet, has a very silky texture, and its taste is very similar to whipping cream.
Ingredients
6 Pears sliced in halves and cored
For the Sauce:
1½ Cups apple juice
1 Tbsp brown sugar
½ Tbsp cinnamon
2 Tbsp butter
Topping:
4 Oz of mascarpone cheese
1 Tsp vanilla extract
2 Tsp sugar
Preparation
Heat up the sauce in the microwave to melt the sugar.
Give it a good stir and pour it on pears.
Set the smoker to 300ºF and load it with 1½ hours of apple bisquettes.
The temperature of the smoker stayed right around 240 degrees.
Mix all the topping ingredients together.
Then spoon it on top of the pears and drizzle a bit of maple syrup on top with a few pecan nuts.